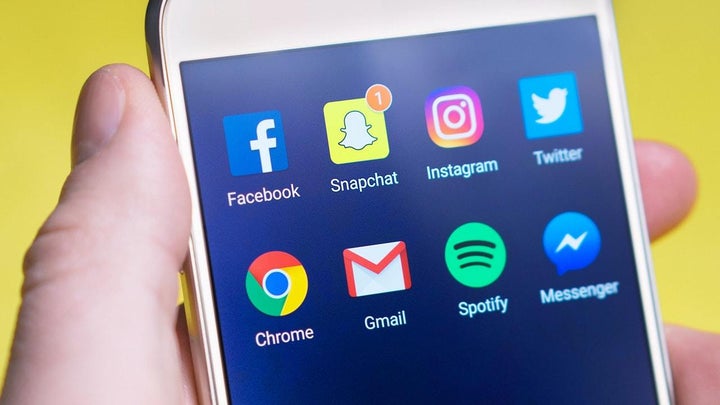 Social media is now evolving at a faster pace than ever.
As a result, many small businesses fail at social media marketing. Because you can't succeed unless you always adapt to latest trends to make your brand relevant in different social networks.
According to Brandwatch, 71% of people who talk about brands on social networks don't actually follow the pages of those brands on social media.
Why? Because you can't expect people to find your profile and content on their own. You need to reach out and make your content discoverable.
Have a look and see how some of the big brands and businesses use innovative ways to get the user's attention.
#1 Add Two-Spoons Of Humor
Deadpool made history when it premiered in 2016, making it one of the highest grossing R-rated movies ever made. The marketing team behind the movie is actually the true force behind that success.
The creative social media campaigns were the main reason this movie became such a huge success. The dark, twisted, and bold humor used in their content is what got people's attention. Every video clip, poster, and even the billboards they've created went viral on social media.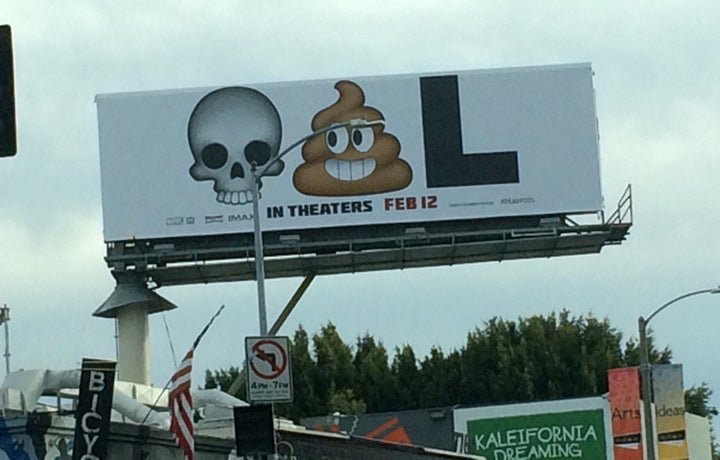 This funny emoji billboard actually received more attention on social media than it did in real-life.
There's no greater superpower than making someone laugh. Add some humor to your social media posts to make your followers fall in love with you.
#2 Build Hype With Behind The Scenes Content
There's a reason why movie makers release behind-the-scenes footage of their movies before the movie release. People love to see how movies get made and how their favorite actors work. This help build more hype for the movie.
This is also a clever strategy used by many brands. Taking people behind-the-scenes of a product creation is a brilliant way to show people the human side of your company and also show how much work and quality goes into producing your products.
L'Oreal is one of those companies that leverage this strategy. The company encourages its employees to share their work experiences on social media using the hashtag #LifeatLoreal.
As a result, the company managed to built trust by showing the world that there are actual humans working at their offices.
#3 Take Advantage Of Current Trends
Keeping your business pages updated with fresh and timely content is another great strategy to engage with your audience. ALS ice bucket challenge is one of those popular trends that took over the internet in 2014.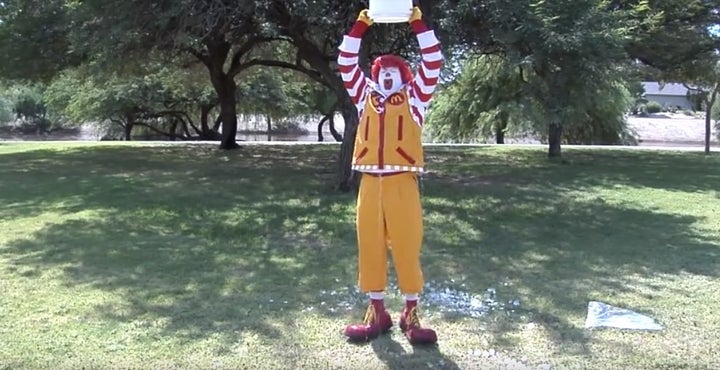 Many companies, including McDonald's, Samsung, Energizer, and Old Spice took advantage of this trend to develop videos and social media posts to promote their brand and to raise awareness for ALS.
#4 Take A Stand
Most businesses like to play it safe when it comes to important issues. Because taking a side often means you lose business from the other side.
Not necessarily. Sometimes, taking a side can help generate more buzz for your business and boost sales. By showing the world that you care about important causes, your brand will build more trust and recognition.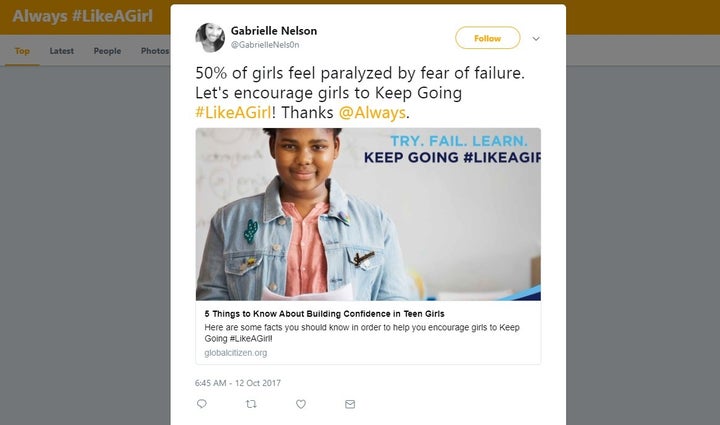 Feminine product company, Always took a bold stand to stop the bullying of girls with their Always #LikeAGirl campaign. After 3 years, this campaign is still being shared and talked about in social media.
#5 Team Up With Influencers
Working together with influencers is an effective way to reach and promote your business to new and target audiences. Getting your message across to people by someone they already trust will make your campaigns even more successful.
This is the main reason why influencer marketing is considered one of the most effective social media promotional strategies available today.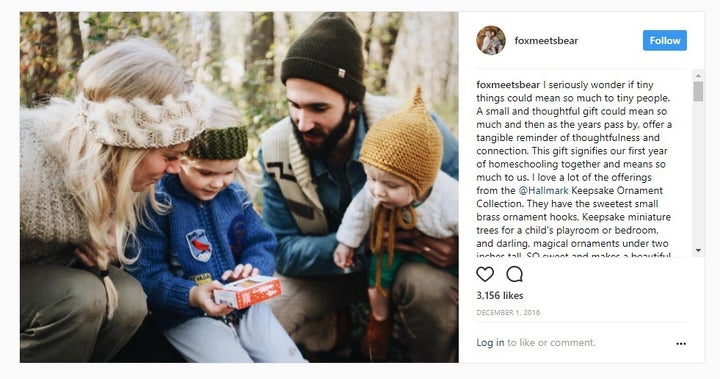 Hallmark is one of the many brands that use influencer marketing to promote its product campaigns. In 2016, the company ran a successful social media campaign partnering with family-friendly influencers to promote its new line of holiday-themed products.
#6 Build A ChatBot
Facebook Messenger chatbots offer an easy and an engaging way for small businesses to connect with their customers and followers. Instead of waiting for a real person to come online and answer customer questions, bots provided instant and effective customer support.
Lyft, Spotify, Mastercard, Whole Foods, Starbucks, and many others use chatbots to engage with their followers. HealthTap also has a chatbot that provides instant health tips to its followers.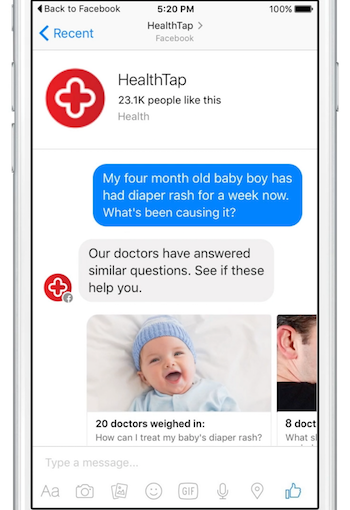 You don't need any programming experience to create a Facebook chatbot. You can easily create one for free using a service like ChatFuel.
#7 Host Giveaway Contests
Running a giveaway contest is another easy way to get people to share your content and generate buzz for your business at low cost, even when you don't have a lot of followers on your page.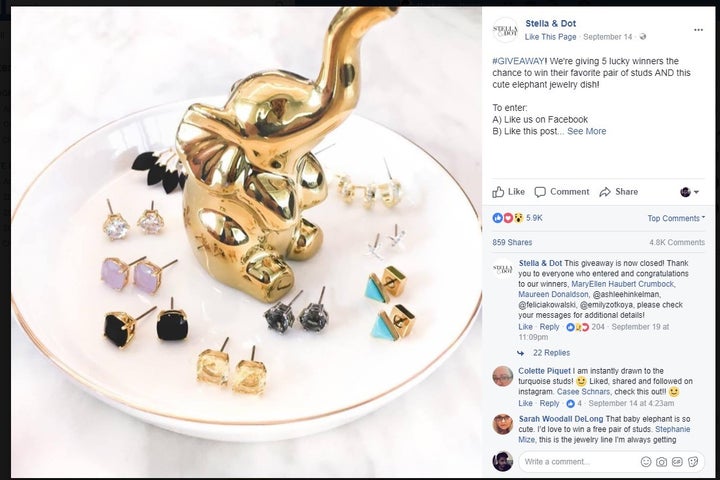 Women's fashion brand, Stella & Dot occasionally run giveaway contests through its social media channels to grow their following and build awareness for their products.
Over To You
When it comes to social media, it's unlikely for one successful strategy to work again. Many people tried to follow Deadpool and create humorous social media campaigns. Several other organizations and celebrities tried to copy ALS ice bucket challenge, none of them made an impact.
You need to find your own innovative ideas to make a true impact. So, take inspiration from these examples and craft your own viral social media campaigns. Who knows, maybe your campaign will get featured in one of our future posts.
Popular in the Community