Whatever you call it, I haven't met many people who are not in love with Southeast Asia. The area has warm weather, cheap beer, and whether you know it or not, there is a hammock beneath a coconut palm just waiting for you to take a nap in it.
White sand beaches, turquoise water and jungle covered limestone cliffs -- for many it's the epitome of paradise.
If you've never traveled to Southeast Asia but have it firmly etched at the top of your bucket list, I implore you to pay a visit sooner than later. Or, if you've already enjoyed a number of journeys throughout the area, you already know that tropical tranquility is never more than a small wooden boat ride away.
You've already surfed the waves of Bali (Indonesia), partied under the full moon in Koh Pha Ngan (Thailand), and lived a life of luxury in Pulau Langkawi (Malaysia), but you're far from having seen them all.
With tens of thousands of islands in the Southeast Asian region, there is no end to the exploration opportunities constantly rising from the nearest horizon.
1. Pulau Ubin, Singapore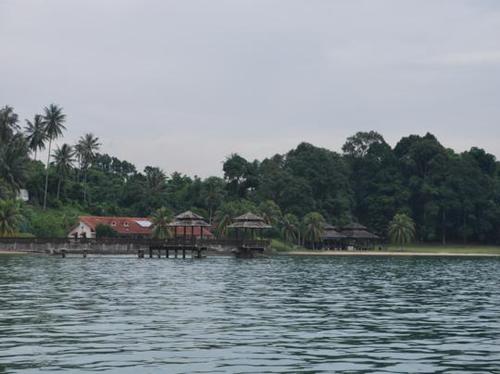 Of course everybody has heard of Singapore. It's the most densely populated island on planet Earth and one of the most important cities in the world. Even so, some people are unaware that Singapore is even an island in the first place. Many more people, however, are unaware that Singapore is actually made up of 63 separate islands, the majority of which are drastically different than their highly urbanized counterpart.
One of these is Pulau Ubin, a tiny, jungle-covered island in the northeast corner of the country. Pulau Ubin is one of the last truly rural places in Singapore and one of the final holdouts of the traditional kampong villages which were native to Singapore before the rise of mass urbanization.
Reachable via a 10-minute wooden boat ride from Changi Village on Singapore Island, Pulau Ubin is most famous for its network of mountain bike trails that explore the island's lush interior. From your two wheeled perch it's still possible to ride alone through a dense canopy of green, the only semblance of a traffic jam being a family of wild pigs occupying the narrow, muddy trail.
2. Mabul, Malaysia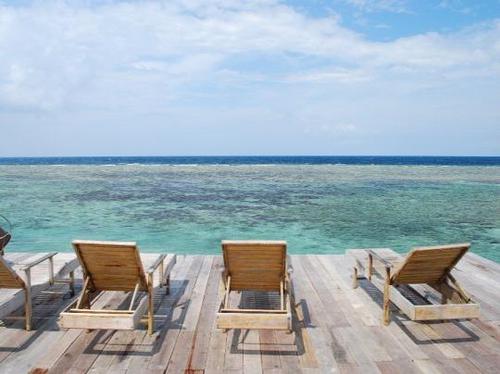 Closer to the Philippines than the Malaysian capital of Kuala Lumpur, this walk-around-it-in-an-hour sand spit off the coast of Borneo is about as remote as islands can get. One of the world's pre-eminent dive destinations, Mabul is a lazy coconut patch frequently overshadowed by its two more recognizable island neighbors, both for somewhat dubious reasons. Neighboring Sipadan was the site of the headline-making kidnapping of 20 Western tourists by Philippine rebels in April 2000, though all were eventually freed. Meanwhile, nearby Kapalai has actually completely sunken into the sea, its only remnant an ultra-high-end resort elevated above the crystal clear waters.
3. Pulau Bintan, Indonesia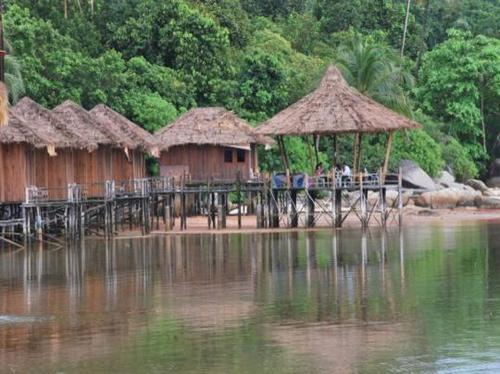 Pulau Bintan is essentially an island cleft in two. The sprawling, gated Bintan Resorts complex that's the epitome of all-inclusive beach resorts dominates the northern section of the island, and then there's the rest of the island where all of the local people actually live.
Nearly all visitors to this island in Indonesia's Riau Islands arrive via a ferry from jam-packed Singapore. Virtually all of them, however, never set foot outside of the compound that is Bintan Resorts. With its own ferry terminal, immigration center, shuttle bus, and luxurious accommodations it is stunningly fit for royalty.
The rest of the island is actually separated from Bintan Resorts by a massive fence and guarded checkpoint, which is unfortunate, because areas such as Trikora Beach with its bungalows overlooking the water on the island's eastern end are about as laid back as islands come.
4. Cat Ba, Vietnam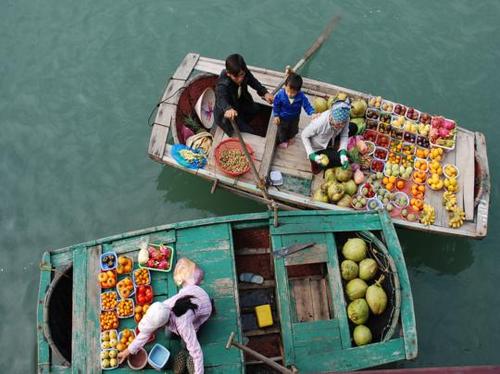 Entrenched in northern Vietnam's Halong Bay, which itself is a UNESCO World Heritage Site, Cat Ba is a densely forested limestone formation where over half of the island is protected as national park land. Consequently, there are numerous trekking opportunities that run through the mountainous interior, and most packaged tourists who pass through on overnight tours of Halong Bay will go on a short trek and spend a night in Cat Ba town, which to be honest, is one of the dreariest places I have ever been.
Although the main town leaves much to be desired, there are still empty sandy beaches, the verdant limestone cliffs, scores of traditional floating fishing villages, and the inescapable beauty of Halong Bay just outside your doorstep.

5. Boracay, Philippines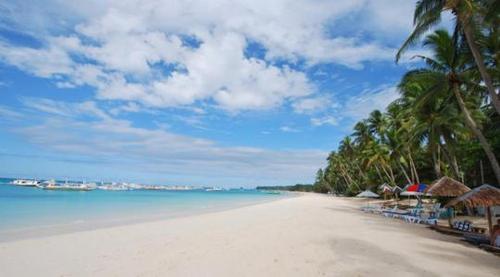 Ok, I might have lied on this one. Seeing as there are over 300 hotels on the tiny island of Boracay (you can walk around it entirely in 6 hours), I think it's safe to say the word has gotten out. That being said, an incredibly disproportionate amount of the visitors to Boracay come from China, Taiwan, Korea, or Japan, and even with all of the development it still feels like there is room for Boracay to be discovered by visitors from other parts of the world.
Although Boracay has green rolling hills and a windswept beach perfectly suited for kite-surfing lessons, the inarguable draw of this island in the western Visaya chain is 4km long White Sand Beach, a westward facing stretch of beach bars and cabanas where the biggest question of the day is which cocktail to order at sunset. If it's possible to completely tap out in a place that has 300 hotels, then it's still possible in Boracay.

6. Koh Tonsay (Rabbit Island), Cambodia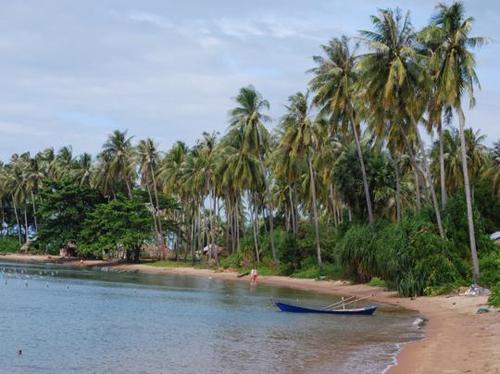 The worst part of Rabbit Island in Cambodia is knowing that it won't stay like this for long. A speck of an island located a 15 minute boat ride from the coastal town of Kep, Rabbit Island is nothing more than a string of seven or eight thatched hut bungalows where the generator powered electricity--like the mosquitoes--only comes out at night. All of the supplies on the island, from fresh eggs to clean water, are still ferried over the mainland, and other than bushwhacking for three hours on a trail that circles the island, Rabbit Island is a place to kick back with a $1 can of Angkor beer, partake in a $5 beach-side traditional Khmer massage, and for once in your life enjoy the serenity of doing absolutely nothing at all.

7. Koh Mak, Thailand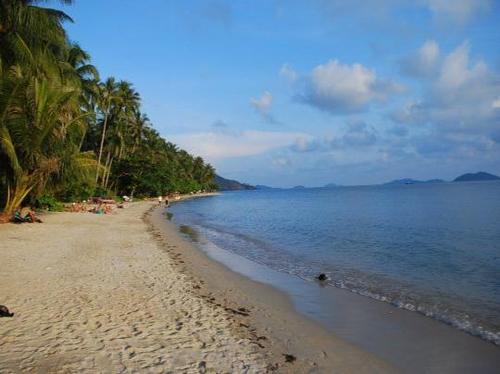 Set in the center of the Koh Chang National Marine Park, 16 sq. km Koh Mak is one of a dwindling amount of Thai islands that has escaped the thumping discos and neon red lights of sex tourism. Two white sand beaches lazily slink into the shallow, clear waters, and although a bicycle trail encircles most of the island, there is little more to do on Koh Mak than lie in a hammock or beneath a coconut palm and while away the afternoon.
Boats depart either directly from the mainland of Thailand or neighboring Koh Chang, and if you're ever feeling the need to just leave it all behind for a little while, there's a white sand beach in the eastern Gulf of Thailand that's currently calling your name...
Photos courtesy of Heather Ellison.