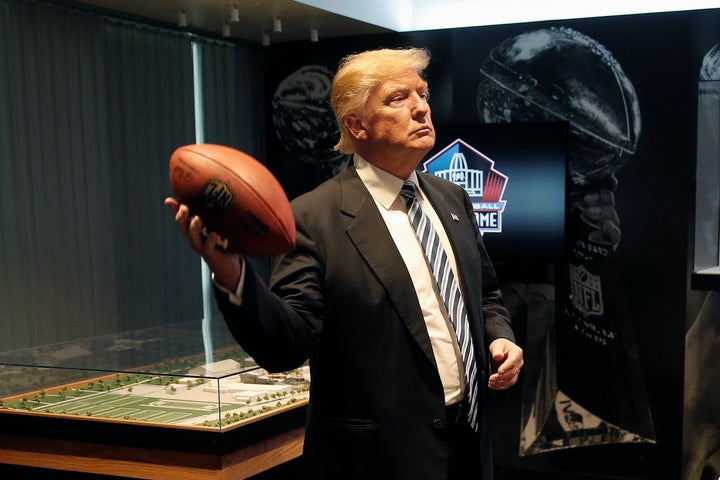 Like many presidents before him, Donald Trump is an avid sports fan with deep connections to the sports world. He's a dedicated golfer who owns 17 courses around the world, he once tried to buy the Buffalo Bills, and a number of franchise owners and athletes are among his supporters and friends.
And as they did for many presidents before him, sports could potentially play a sizable role in his presidency.
From hosting the Olympics to helping decide the future of sports gambling, several prominent sports-related policy issues await Trump now that he is the nation's 45th president. And in that role, he could have a major effect on the sports landscape over the next four years.
The 2024 Olympics
In September, the International Olympic Committee will choose the host of the 2024 Summer Olympic Games, and Los Angeles is hoping to win hosting rights for the third time. Trump supports the city's effort to beat out Paris and Budapest, and has discussed the bid with both LA 2024 organizers and IOC president Thomas Bach.
Former President Barack Obama also kicked off his presidency with support for a prospective Olympic bid, and even flew to Copenhagen in an ultimately unsuccessful attempt to convince IOC voters to give the 2016 Summer Games to his hometown, Chicago. It's unclear if Trump will go as far as Obama did, though it's reportedly an issue he is already working on.
Taxpayer-financed stadiums
Obama's final few budgets attempted to eliminate a tax break that puts federal taxpayers on the hook for billions of dollars in subsidies for the construction of sports stadiums. The exemption, which lets cities and states use tax-free, reduced-interest bonds to subsidize stadiums, has led to federal taxpayers racking up $4 billion in existing stadium debt.
Obama's budgets never went anywhere in Congress, so neither did this specific provision. But if Republicans have comprehensive tax reform on their minds, it could return, given that GOP budget leaders have previously targeted other sports-related tax breaks.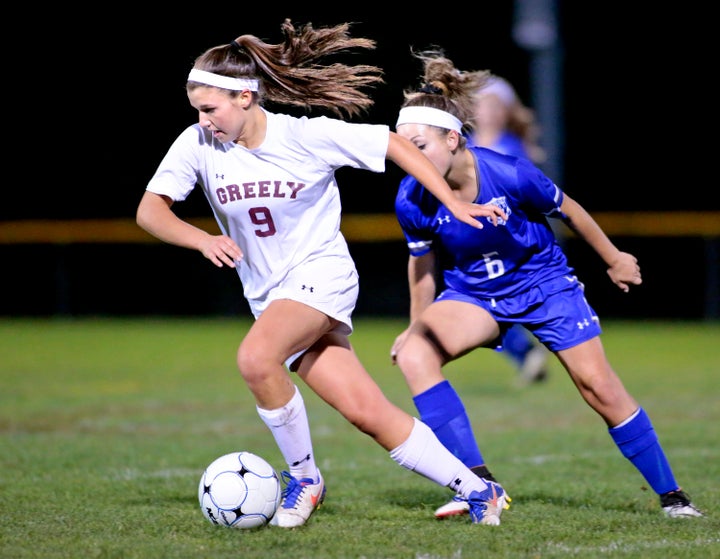 Women's sports
The Obama years were a boon for women in sports, on the field and off. Women broke barriers in all of the major professional leagues, won a World Cup, and set the standard for American success at multiple Olympics. Girls and women also benefited significantly from Obama's aggressive expansion of Title IX, the federal law that guarantees gender equity in education and school athletics.
How Trump approaches that law could drastically affect the sports landscape for women and girls. Obama reversed a Bush-era Title IX policy to institute more stringent requirements for ensuring gender equality in scholastic sports, and his Department of Education took a more aggressive approach to enforcing the law. Trump's Education Department could roll that back to Bush-era policy, or simply take a more apathetic stance on enforcement, though Betsy DeVos, his choice to head the department, has said little about her view of the law.
Gambling
Except in four states, sports gambling is illegal in the United States. But New Jersey Gov. Chris Christie ― an on-again, off-again Trump ally throughout the 2016 campaign ― is trying to change that, as his state continues its effort to legalize sports wagering there. A federal court ruled against New Jersey in 2016, but the Supreme Court is now considering whether to hear the case, and this week it asked the solicitor general to weigh in on the incoming administration's position on legalized gambling (Trump has yet to name his choice to fill that position).
The NBA opposes New Jersey's efforts but has called for legal and regulated sports gambling, a softening of sports leagues' traditional hardline stance against it. The gaming industry is also gearing up for a fight to repeal or reform the 1992 federal law that largely prohibits sports wagering, and sees Trump ― whose real estate empire has included multiple casinos ― as a potential ally in that fight. That could also expand to online sports gambling, a hot topic in recent years thanks to the rise of daily fantasy sports, and how Trump and his allies in Congress view the issue could lead to sweeping changes in the country's gambling laws.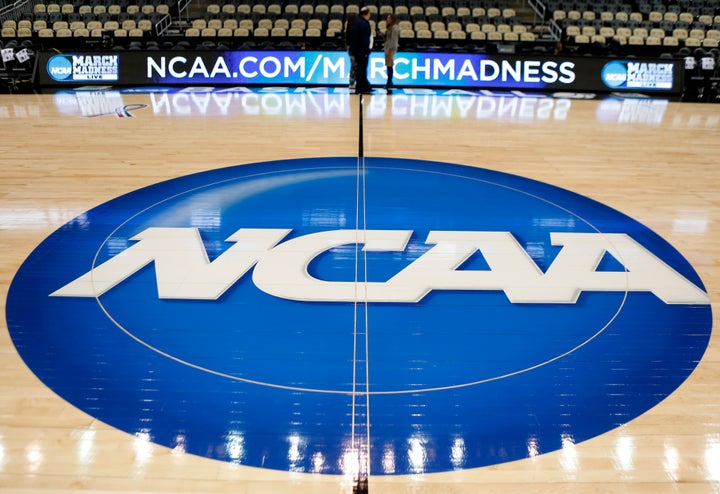 The NCAA
Though many of the fights over compensation for college athletes will fall to the courts and the NCAA itself, Trump could potentially shape those battles as well.
LGBT issues
Trump's approach to Title IX will have an impact on LGBT issues in sports, too. The law protects gay, lesbian and bisexual students and athletes, and the Obama administration last year specifically reminded states and schools that it covers transgender students as well. Schools, the Department of Education directive said, are required to allow those students to compete on athletic teams that match their gender identity.
Republicans have challenged that interpretation, and a federal court in August issued an injunction against the administration's directive while it considers a case against it. And given DeVos' past stances on LGBT issues, some Title IX advocates and observers are concerned the Trump administration will attempt to reverse those guidelines ― even as most states now have policies regarding transgender athletes.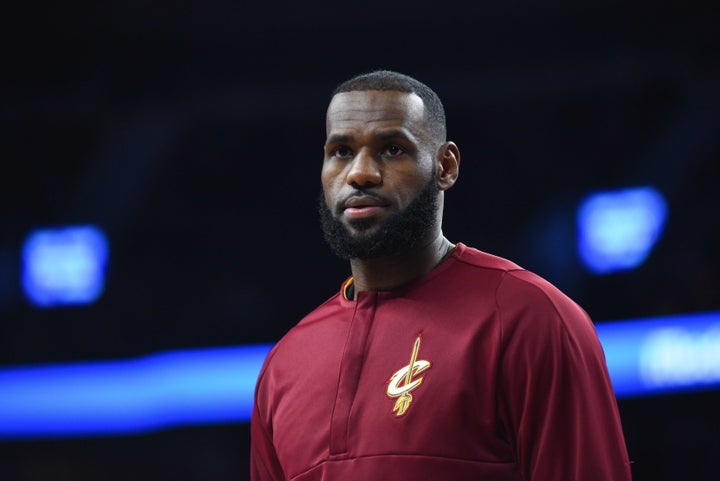 Resistance, or support, from athletes
Trump, like Obama, turned to sports for an early appointment: On Thursday, he tapped New York Jets owner Woody Johnson as his ambassador to the United Kingdom. But whether Trump will find, or utilize, similar help in the sports world remains to be seen.
What seems likely is that he will face some significant resistance from athletes, some of whom have already refused to stay in his hotels during road trips, and have hinted that they will not visit his White House if their teams win championships. The last few years have been marked by a resurgence of athletes speaking out on political and social issues, and how that plays out over the next four years could become a fascinating aspect of his presidency.
Related
Popular in the Community