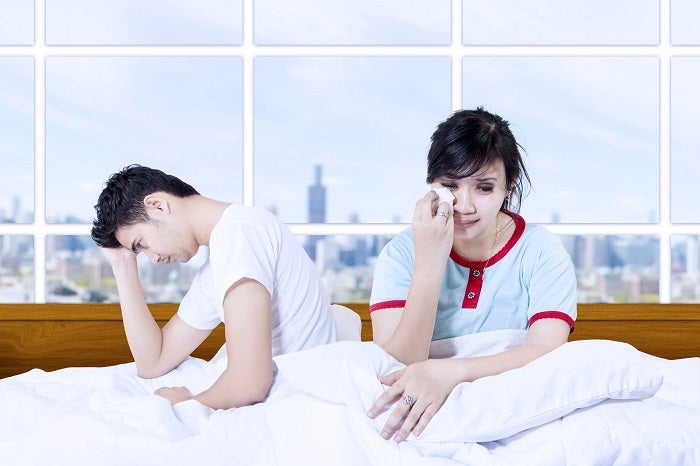 In her book On Death and Dying, Elisabeth Kübler-Ross identified and described several stages of emotions among people who are facing death. These terms can be used to describe people's reactions to other major losses, such as the end of a relationship.
Before going to suggested what can be done at such grief stage, I would like to emphasize that we are not talking here about a fixed sequence of events. Since grief is not one-dimensional: you're likely to experience a jumble of intense emotions with chaotic twists and turns.
This piece is for those who want suggestions on how to move forward fully:
Shock or Disbelief – It's natural to wrestle with events we don't understand, and try to wrap your head around it all. Give yourself permission to run through the history of the relationship, to try and figure out where things went south. Desperately wanting to figure things out is part of grieving, but don't get stuck here. Talking with a trusted friend might even help shed some light.
Denial – Much as "This kind of thing only happens to others, doesn't it?", it did happen. How about journaling your way through the hurts that don't make sense? As we explore connections between those hurts and other things in our lives, we often find ourselves less haunted by their randomness, and put them in some sort of context.
Anger – Instead of ignoring how you really feel ("This is so unfair!"), embrace the anger and saying, "Right, I'm angry – what am I angry about and what am I going to do about it?". Confront situations that make you angry so that you don't feel powerless and berate yourself and lower your self-esteem. This may include reestablishing boundaries. Holding onto and getting stuck in anger is stopping you from embracing your more positive self.
Bargaining – During this phase, should you promise to fix all the problems between you, you are placing the entire burden of repairing, maintaining, and sustaining a relationship onto yourself. Try your hardest not to lose sight of the fact that both participants in the relationship contributed to its end. A mantra you can consider adopting: "I take responsibility for my part in contributing the end of this relationship, and let go of being over-responsible for the part that is not mine."
Guilt – Saying "It must be my fault" is, in truth, just punishing yourself, which in turn affects your health and ability to care for yourself and others. It serves no one. Ask your mind to show you any action or amends you can take. Then just be at peace if there is nothing you can do. Give yourself love by letting the guilt go.
Depression – Upon feeling overwhelmed, one can become depressed. How you feel now is not a good indication of what you should be doing. You need to get active do something, anything. Train for a marathon. Buy a bicycle. Sign up for scuba diving lessons. Pursuing a new experience, goal, or skill gets you out of the house, reminds you that there is life beyond your breakup, and strengthens your ability to see things from a less pessimistic place.
Acceptance and Hope – Some people eventually reach a stage where they are fully aware of the end, and neither angry nor depressed about it. They accept it. There is a difference between accepting what is and cowardly surrendering when you could have fought more. Acceptance need not mean losing your integrity – it can sometimes be quite the opposite. It is about using the lessons we learned in life to come to terms with the realities of the world, on our own terms.
It is normal to grieve when we suffer a loss –- in fact, not grieving would be abnormal. Don't deny the pain. Instead ride the grief, and observe it with compassion, so as to experience it without being swallowed by it.
About Dr. Martha Tara Lee
Surrounded by friends who were sexually inhibited and struck by dire lack of positive conversations around sex and sexuality in Singapore, Dr. Martha Tara Lee decided to take it upon herself to right this societal injustice in 2007. She set out to make a positive difference in embarking on her doctorate in human sexuality, then launching Eros Coaching in 2009. Today, she remains dedicated to working with individuals and couples who wish to lead self-actualised and pleasure-filled lives.
She also holds certificates in counselling, coaching and sex therapy, and is currently pursuing her fourth degree – a Masters in Counselling. In practice for more than seven years, she is the only certified sexuality educator by the American Association of Sexuality Educators, Counselors and Therapists (AASECT) in Singapore.
Often cited in the local media, Dr. Lee is the appointed sex expert for Men's Health Singapore, and Men's Health Malaysia. She was recognised as one of 'Top 50 Inspiring Women Under 40′ by Her World in July 2010, and one of 'Top 100 Inspiring Women' by CozyCot in March 2011. She is the host of weekly radio show Eros Evolution on the OMTimes Radio Network. She has published two books: Love, Sex and Everything In-Between, and Orgasmic Yoga.
Martha works with individuals and couples in private coaching sessions, and conducts her own workshops. She takes prides in making sure all her workshops are also fun, educational, and sex-positive. This comes easily to her because even though she is extremely dedicated and serious about her work, she fundamentally believes that sex is meant to be fun, wonderful, amazing and sacred. As such, this serious light-heartedness has shone through again and again. For her full profile, click here. Email her here.
This post is part of Common Grief, a Healthy Living editorial initiative. Grief is an inevitable part of life, but that doesn't make navigating it any easier. The deep sorrow that accompanies the death of a loved one, the end of a marriage or even moving far away from home, is real. But while grief is universal, we all grievedifferently. So we started Common Grief to help learn from each other. Let's talk about living with loss. If you have a story you'd like to share, email us at strongertogether@huffingtonpost.com.
Support HuffPost
A No-B.S. Guide To Life
Before You Go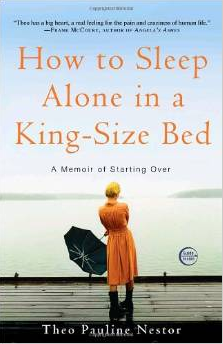 Books To Read During Divorce
Popular in the Community