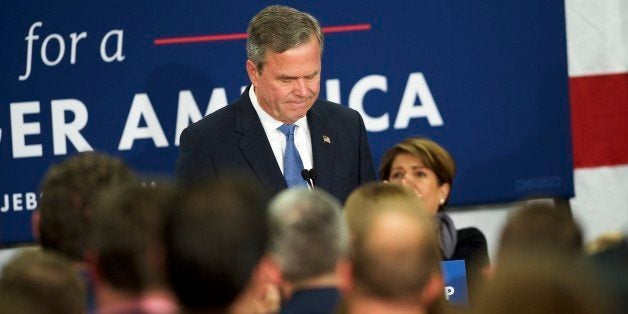 Congratulations on your rational decision to bow out gracefully. Look on the bright side, this is your moment to shine, baby!
Here are some simple guidelines to help maximize your 15 minutes of fame and stand out from the crowd of other losers.
1) Plan ahead. Schedule your announcement in advance to ensure that it does not conflict with another candidate's departure from the race or the Oscars.
2) Thank your donors. Sure, you've wasted millions upon millions of those wealthy conservatives' money that could have been better spent feeding starving children but at least you have a story to tell.
3) Be sure to endorse one of the remaining candidates whom you have spent the past six months strongly campaigning against, endlessly bashing and calling their character into question.
4) Prepare for some much needed exposure. This is your moment in the spotlight to deliver a heartfelt message to America and bash Obama. You might even trend on Twitter. Yes, even you Jeb Bush can dream.
5) Be on your A game. Make sure your fly is up, stay hydrated (Marco Rubio) and keep the racism at bay. SNL doesn't need anymore ammo.
6) Prepare your move to Canada if Trump is elected.
7) And remember, there is always a place for you on the Fox News panel.
Calling all HuffPost superfans!
Sign up for membership to become a founding member and help shape HuffPost's next chapter