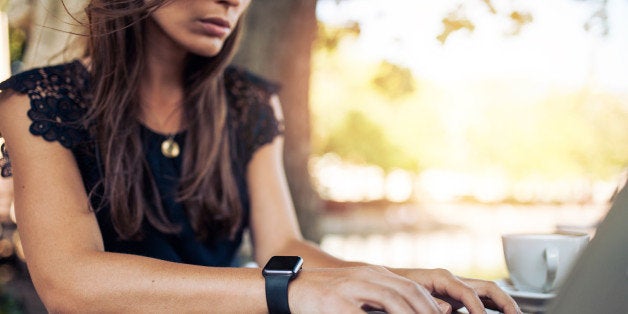 Do you ever feel disappointed in or frustrated by the lack of progress you seem to be making in your business?
Do you spend time comparing yourself with other, more successful entrepreneurs who seem to have it all and do it all with ease?
Do you sometimes feel it would be easier to quit than to keep banging your head against the proverbial brick wall?
We all have those moments when we feel like quitting.
When things aren't going our way. When things aren't flowing. When our client list isn't growing or our calendars are looking as though everyone has left town for the week.
You're not alone and you don't have to go it alone.
By mastering some simple steps, you can get your mojo back and be better equipped to handle those 'duvet over the head' days.
Here are my 7 Steps for Staying on Track when you feel like throwing in the towel:
Ask yourself "What do I want?" and then write that down
Then ask yourself "What will this get for me, or enable me to do?" and write that down.
Next ask yourself "What else?"
Keep asking and keep writing -- until you get to a value or emotion -- that's your WHY.
You KNOW that setting goals makes you 80% more likely to achieve them. And yet when was the last time you spent the time creating and visioning goals for your self and for your business? In my courses, I often remind people that simply reading an exercise or having the intention to do the exercise isn't the same as doing it!
3. Use your Sensory Acuity
Pay attention to the feedback you're getting. Feedback can be from clients, from the responses you're getting to Facebook posts or tweets or the numbers in your PayPal account. It's also about tapping into your own intuition. Do you feel at ease or uneasy with the decisions you're making in your business.
Are your actions (or in-actions!) getting the results you desire?
What do you see, hear and feel?
Ask yourself "Is what I am doing working?" and write down the answer.
Then ask yourself "How do I know?" and cross check with the metrics you use in your business. This could be client numbers, the number on your list, cash in the bank, programs sold, social media interactions - whatever the metrics you have in your business dashboard - take a look at them to validate your answer.
If the answer is "No, it's not working" be adaptable and flexible enough to change what you're doing to get different results.
You can use your metrics to analyze the tweaks that make the biggest difference. And then do more of that.
Often we forget how much we've achieved in our lives so far. Confidence is an essential ingredient in being resilient.
Create an achievement log to celebrate how far you've come. Do this by writing down everything you've accomplished in your life to date. Everything you've learned / mastered / can do.
Be your own cheerleader - my guess is that you'll surprise yourself with how far you've come!
No wo(man) is an island. Surround yourself with people who understand and support what you're doing. Balance live and social media relationships and tribes.
You can join the brand new Build Your Backbone, Sister! community on Facebook by clicking here
.
7. Build Your Resilience
By clarifying your purpose, building your confidence, finding your community and remaining adaptable, you're developing the key pillars of resilience.
Take these actions and you'll be on the way to the level of mindset mastery that will help you to bounce back from any situation.
I'd love to hear your thoughts, as well as your tips for staying on track - please post them in the comments below.
Meantime, for more tips and resources for staying on track and mindset hacks, please join us in the Build Your Backbone, Sister! community on Facebook by clicking here.
PS To learn when the next Build Your Backbone, Sister! course opens for enrollment, click here.
Calling all HuffPost superfans!
Sign up for membership to become a founding member and help shape HuffPost's next chapter