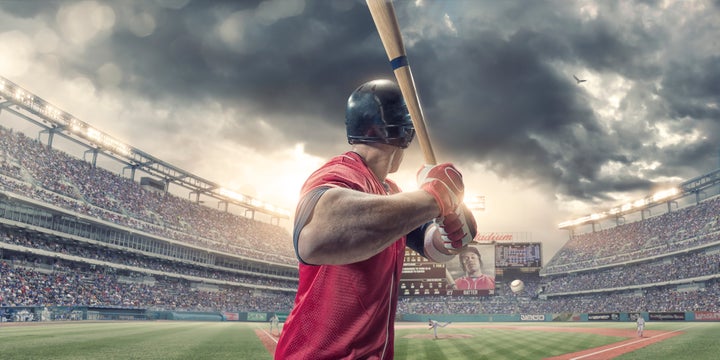 CEOs, public relations and marketing executives come to me often claiming they spend a lot of time developing media pitches and issuing news releases but get no coverage at all.
The landscape is rough and the mistakes people make are rampant. Some journalists like those at Business Insider receive 400 emailed pitches per day. You have to be really smart and think about how to approach them to get any attention at all.
Most have been blacklisted by media outlets for making common public relations (PR) mistakes. It is sad that businesses with big agencies and budgets also sometimes make these mistakes. Spending a lot of money or hiring a large PR agency is not always the answer, especially if a junior PR representative is assigned to your account.
Journalists will give a little more attention to PR people they know and trust. However, if you have been making mistakes with them for a long time, you may find yourself blacklisted. This could take many forms. They could delete your email without opening it or literally tell their staff not to cover you at all.
Sometimes knowing what not to do helps you do the right thing and then get the attention your client or company deserve. Here are seven things to not do.
1. Share "inside baseball" press releases with general news reporters: Pitching something (no pun intended) too "inside baseball" to a general news reporter could get you blacklisted. Something an industry insider newsletter publisher and analyst is interested in is not something The Wall Street Journal may put on its pages. If you want the journal, pitch them something else.
2. Ask THE #1 dreaded question: It's the question we seasoned PR folk know never to ask; however, the new kids on the block make this mistake a lot. Don't ever ask, "Did you get my email?" If you think it's important they see it, say something else when you follow up, like, are there any other stories we can help you with, or what is the best way to work with you? They hate getting notes asking if something is in their inbox.
3. Call their mobile phones when it's not urgent: If your news is going out in three weeks and it's Tier 2 level, meaning it's not "Apple is merging with IBM" — my favorite example of news reporters would care about — do not call their cell phones. I repeat, do not call them unless it's urgent. They will be so angry; they will blacklist you and spread that fact around to all of their reporter friends. Logic tells you not to call them, however, the problem comes up when you have an ignorant manager who "makes" you call them. Right now I work for myself so I do not have this issue.
As an exception to my rule to not call a reporter unless it is earth shatteringly urgent, I do call the local business journals due to their spam-catching email system. It sent my IBM and now my PR consulting firm emails to spam. But explain, "I have to call due to your spam-catching email system even though my note was not spam." Those writers are always understanding and I place a lot of stories there. Some have admitted they have heard the complaint a lot.
4. Let the pushy sales guy or gal walk all over you: If a company has a pushy overbearing sales executive who wants every single message to talk about the product and how to buy it, your press materials are going to be a huge turn off to reporters. Make sure you talk about industry trends and issues, and not just your solutions over and over. Tell the sales VP that if they want some attention they better speak a reporter's language which is news-speak not, "What product can I sell you?" It's called PR not sales. In fact, that's not even good sales. Good sales folk talk about problems they solve.
5. Use the same pitch with your entire media list. My favorite saying lately is "one size does not fit all." The best pitches are tailored for one media outlet and one journalist. When I was doing PR at Microsoft's PR agency Waggener Edstrom we came up with an idea for a story library. Collect a list of all of the cool angles you can use to get your company attention. What topics do your experts like to talk about? For example, if it's document management, discuss that a major earthquake is expected to hit California in the next five years. What can you do to be prepared?
6. Long emails. The rule is you only say 2% of what you know when speaking. The same rings true when pitching reporters.
My pitches that have led to feature stories have been extremely short. I "placed a story" with Business Insider about a startup founder recently. The pitch used a few lines from his bio. She interviewed him and wrote a huge feature. He was a great interview. She knew what to ask. That pitch was short. I actually didn't suggest a story, just an interview. Reporters get dozens to hundreds of notes daily and are on information overload. Keep it simple. If your notes are too long, they may not blacklist you, however, they may not have the energy to keep attention throughout. Think "short attention span theater."
7. Using a monster pitch as is: If you have ever worked on a big PR team, you'd know that sometimes story pitches become so big and gorpy that they are monsters. Using it as is could spell disaster for your career. One of my friends who left Big Blue shortly before I did and I used to joke about how we'd never use the approved Groupthink pitch. We'd always cut it. We wouldn't say anything that wasn't fact checked but the vast majority of "approved pitches" in my opinion were just guidelines. Edit those gorpy monster pitches, or prepare to be blacklisted.
If you find that you don't have time to do a careful job with your press relations and you are getting ignored, think about hiring a PR pro in house, an agency or consultant. As my friend, Cheryl Vyfhuis, a skilled communicator and writer once said, "PR is a technical skill. It's is worth a lot." So true, Cheryl. So true.
Michelle McIntyre is an award winning PR consultant and IBM and PR agency vet. She has served 19 clients in the U.S., Canada and Europe mostly in tech since the inception of her PR firm three years ago. @FromMichelle on Twitter
Popular in the Community