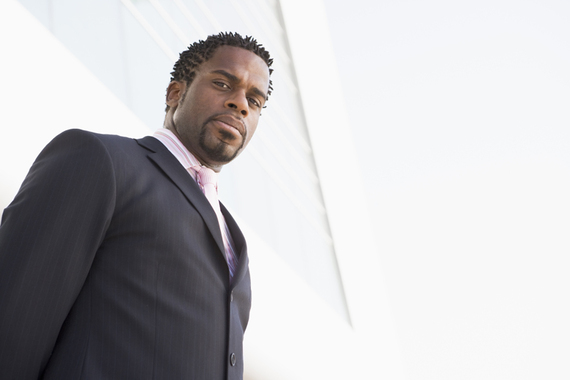 There's more to success than what we've been sold.
We've been told it's an exercise in elite living, measured by dollars and followers--that if we have enough sports cars, mansions, and paparazzi, then we're someone. If not, we're told to settle with envying success from afar, or to just strive for the rest of our lives. For those who believe it, this garbage is killing the dream.

I'm so tired of seeing news, articles, and books calling out "success" as something reserved for big-name celebrities and out-of-reach rock stars. Why be limited to such a shallow definition when you were destined for so much more?

Let's get back to the real meaning of success by getting clear on some popular myths about it:
#1. Success is all about money. The lifestyles of the rich and famous don't compare to the lifestyles of the real and authentic. Those who keep score in life based only on their bank account will find themselves bankrupted in the big things. Success is all about service.
#2. It takes forever to get there. Success can be experienced every day in sharing a smile, completing a project, and serving someone. It's about thinking differently every day about life.
#3. Success is measured by followers. Measuring success by views, likes, and followers is the fast track to missing meaningful moments in life. Yes, it's great to influence people, but success is about so much more. There's no way of knowing how much impact real kindness, generosity, or courage can have in someone's life.
#4. It's all about you. Ever heard this one? You won't find successful people focusing only on themselves. They live and breathe service to others. They don't think less of themselves, they just think less about themselves and more about powering others around them.
#5. Success is about winning the political game. Some people believe that the only way to win is to act like someone else. Successful people stick with their real identities and don't make them a secret. They're authentic, and filled with a brightness of possibilities. They're bold in what they believe, in how they behave, and in what they ultimately become.
#6. It takes sacrificing your values. Your values are part of the success equation, and successful people know they shouldn't be ignored. They get and stay connected to their deepest and best self through meditation, prayer, whatever it takes. And it makes all the difference.
#7. Success means no "you" time. Success is about escaping the demands so often swarming around you. Burying the cellphone and stepping into places where pondering is allowed, where you can get deep clarity, and connect to yourself and others.
What myths have you heard about success? What above stands out most to you? What can you do to become truly more successful today?
Thanks,
Chris

(photo credit: Getty)
(Cross-posted on LinkedIn)