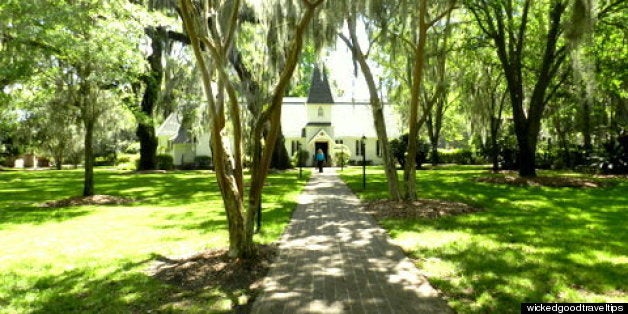 A sultry breeze ripples across golden marshes swaying them in a low-country welcome as we approach St. Simons Island. Leaving the hum of Route I-95 traffic behind, three scenic bridges wind us across rivers and creeks to the privileged shores of Georgia's Golden Isles. The barrier islands of Sea Island, Jekyll Island, St. Simons Island and Little St. Simons have attracted the country's wealthiest families since the 1800s. But we won't find glitz, glitter and highrise splendor here. These islands have tenaciously protected their down-home charisma and unique coastal environments from being over-loved and over developed. We've come to de-stress, to enjoy the island's seaside abundance, and to experience the legendary southern hospitality of St. Simons Island.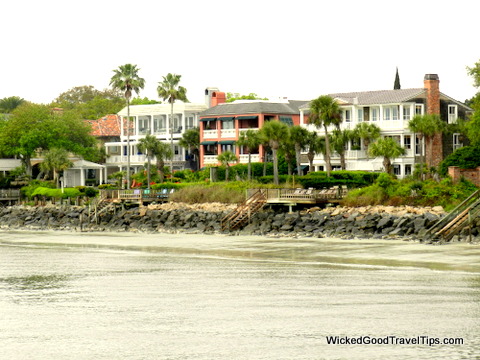 Of its many charms of St. Simons Island, here are our favorites:
#1 The Historic King and Prince Beach and Golf Resort
We almost feel like royalty checking into the King and Prince Resort, the island's only beachfront hotel. The Mediterranean styled resort began its life in the 1930s as a dance club, served as a navy observation post during WWII, and through the years has expanded to offer hotel rooms, condo units and vacation homes. It's hard to decide what to do first, take a long walk on miles of uncrowded beach or lounge by the elaborate pool pavilion. We take a romantic swing outside our hotel room door to decide. Beautiful stained glass windows, a friendly staff and delicious cuisine are highlights of our stay.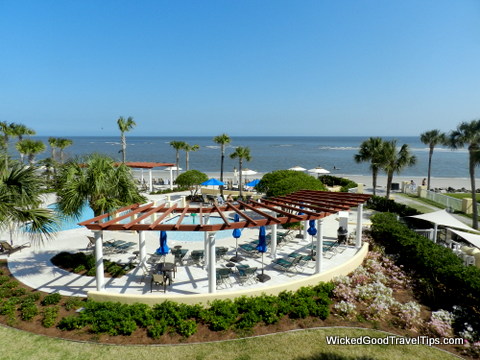 #2 Lighthouse Trolley Tours with Cap Fendig
It would be difficult to visit St. Simons Island without meeting a friendly member of the Fendig family whose family roots stretch back for centuries. Taking an island tour aboard an 1800's reproduction street trolley with Cap Fendig at the wheel is a treat indeed. Cap fills his Lighthouse Trolley Tours and boating excursions with entertaining tales of life and lore on St. Simons Island. Cap will set you straight, whether he finds the best spot to watch the sunset that you've been looking for or he teaches your four-yea-old to catch a crab right off a local dock.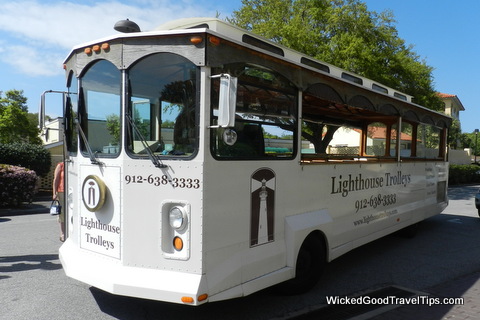 #3 The Magic Of The Oaks
The majestic ancient oaks of St. Simons Island give testament to the strong, resolute nature of all who live here. Expansive oaks with sprawling knotty limbs line island roads and dot public parks. The dappled sunlight is mesmerizing, shining through moss-draped canopies and creating havens to dream in and reflect. St. Simons Islanders are passionate about their oak trees and protect each and every one of them like members of the family. While we had come for the beach, it's the majesty of the oaks that has captured our hearts.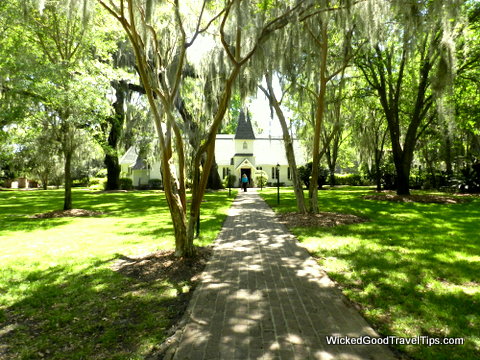 #4 A Celebration of Nature
It's clear right from the start that the residents of St. Simons Island treasure their unique coastal environment and delight in sharing it with visitors. Long stretches of beach are accessible and free for public use. Safe biking trails encircle the entire island and opportunities for boating, kayaking and paddling are literally around every corner. The surf here is gentle and with sandbars to explore and miles of meandering creeks and rivers, St. Simons is a mecca for paddle enthusiasts. A visit to The Pier Village is a must, especially for families with young children. The recreation hub includes the town fishing pier, Neptune Park Fun Zone with multiple swimming pools, mini-golf, kids playground, picnic tables, a library and theater -- all with a waterfront view. Presiding over all this fun is the historic St. Simons Island Lighthouse, still in operation as a navigation beacon. Energetic visitors can climb the 129 steps for a panoramic view past Jekyll Island and out to sea. Watch for playful dolphins passing by and pods of right wales who migrate here in spring to feed on the abundant krill.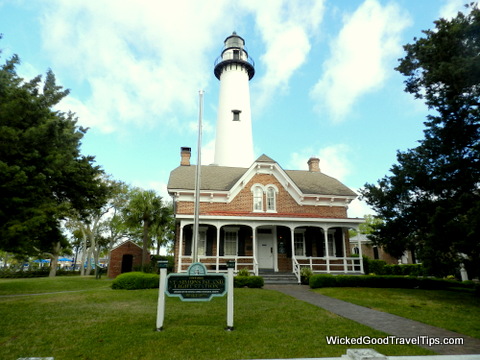 #5 Locavores To The Max
Shrimp, oysters, crayfish and crabs, oh my! Marsh grasses surrounding the St. Simons Island are a species related to sugar cane, which gives the local island shellfish an exceptionally sweet, delicate flavor. Leaving without trying some Low Country Shrimp and Girts is almost a crime. And it's not just all about the fish, as attested to by nationally famous Southern Soul BBQ, who attracts lines of hungry devotees most days of the week. Nearby organic farms add to the bounty with Georgia favorites, pecans and peaches for dessert. Dining is serious entertainment on St. Simons Island, with over 50 restaurants all cooking with local ingredients -- abbondanza indeed!

#6 World Class Golf
Georgia's passion for championship golf is legendary, so it's no surprise that the Golden Isles have some of the most beautiful and challenging courses in the state. St. Simons is home to two wonderful courses, Sea Palms and the King and Prince Golf Course -- each with a distinct personality. While Sea Palms is handsomely manicured, the King and Prince course winds through lush salt marshes and seems as much a nature reserve as a golf course. Herons, crocks and eagles are frequent companions on the course. Just a bit down the road are the exclusive courses of Sea Island that will host the McGladrey Classic in November, thanks to local resident Davis Love III. There is definitely a robust enthusiasm for the game of golf on Georgia's Golden Isles.
Visiting St. Simons Island is like taking a deep breath of all that is good and wholesome about living by the sea. We'll return again with children and grandchildren to immerse ourselves in the many sweet southern charms of St. Simons Island.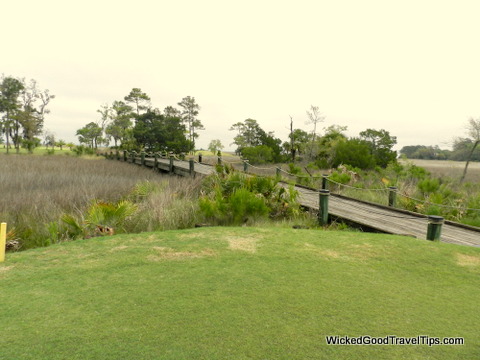 Correction: This post incorrectly identified a restaurant as Sweet Southern BBQ, when the name of the restaurant is Southern Soul BBQ.
Popular in the Community