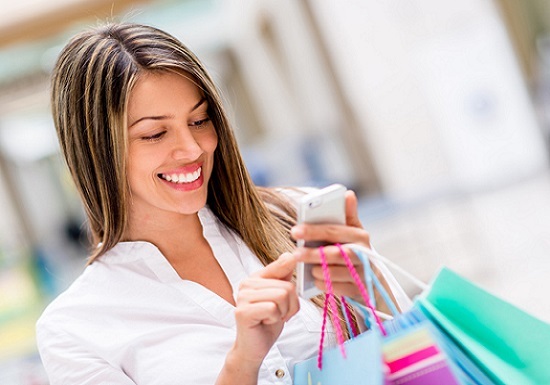 Credit
Anybody that has ever worked in the customer care department of any organization will understand that keeping a customer happy is not an easy task. The task gets herculean when you have to deal with an irate customer.
To stay ahead of the competition, you need to go beyond the traditional customer care and retention services. You need to satisfy the teeming number of customers at hand. Doing that that requires an upgrade, else you will lose them to your competitors.
Below are seven tech savvy ways you can keep your customers satisfied and stay ahead of the competition.
1. Employ Live Chats
Live chats have proved to be a versatile and efficient channel not just for the customer service department, but even the sales department. In a recent survey made by Forrester Research 44 percent of online customers say that "having questions answered by a live person while in the middle of an online purchase is one of the most important features a web site can offer."
Live chats provide an effective avenue for your customer service agents to assist your teeming customers. They can help with all online services, making purchases, resolving customer complaints, and answering their questions, thereby driving customer loyalty and satisfaction.
To make it work for you, include it as one of your help options. Let your customers know that they can type their questions or make their complaints into the live chat. Then make an agent available to attend to them immediately.
Using this customer service channel will not just help you build a large customer base through your business website; it will help to keep the ones you have satisfied.
2. Incorporate Omnichannel retailing.
Before the advent of the internet, most sales were done either in a physical brick and mortar store or by placing an order through mail. Over the years, everything has changed.
These days, most customers cannot afford to go physically to a store to make a purchase. Most of these customers will prefer to transact in mobile stores, online stores, mobile app stores, or even through telephone sales.
The omnichannel retailing makes it possible for your customer to use all those channels for a wonderful customer experience. This means they can browse, buy, return any product with their smart phone.
3. Build an engaging Social Media Customer Service
According to a report by Forbes, 62 percent of millenials confirmed that they are more likely to become loyal customers if a brand engages them on the social network. Equally, customers expect quick responses to their requests and may think of going to your competition if their requests are always ignored.
This means you should focus a lot on maximizing your social presence impact by building a strong proactive customer engagement. For instance, you can train your customer service agents to be efficient and timely to make the social media experience fulfilling and engaging for the customers.
One effective way of doing this is by encouraging customers to share their favourite aspects of your brand through pictures, posts and videos.
4. Incorporate Customer Self Service Options
This is also known as automation or automated service. It gives the customer the option of servicing themselves without having to wait for a live agent. It can be designed to include shopping carts, a click-to-chat feature, frequently asked questions, etc.
Most customers will prefer this option to email or phone support as it helps them save a great deal of time. In the same vein, a self-service option will reduce your contact centre's costs to a great extent. It will equally give you the opportunity to monitor which content attracts the attention of your customers the most.
5. Start using prioritized call-back services
As a customer, I know how frustrating it can be when I am made to hold before getting attended to. Being placed on hold is tolerable but overtime, many customers will lose their patience and get angry. A lot more will abandon the call in frustration.
The option of a prioritized call-back helps solve that problem. A queued call-back routing will remove your customers' hold time. It offers them the option of getting an agent call them back whenever they get to the front of the 'queue'.
6. The use of Video Chats
Video chats has increasingly become a dynamic channel that supports, informs and engages customers in personalized ways. More importantly it does so with a human touch. It is a very effective customer service option because viewers are more likely to purchase a product after watching a video about it.
Video chats will help your customers save time. Also, tools like screen sharing will equally help your customers gain information effectively. You can equally provide videos with answers to FAQs that feature your employees. Or they can be used as tutorials that offer solutions with detailed visuals for customers.
Animated videos on the other hand will help you increase your brand's aesthetic appeal by telling compelling stories. This service doesn't just help you build a more loyal customer base it also serves as a wonderful marketing tool.
7. Interactive Voice Response (IVR)
The Interactive Voice Response is a customer care service feature that presents options to callers using pre-recorded voice prompts and menus. It is almost like talking to another human being.
Some choices could be as basic as choosing a number while others will need the customer to give specific information such as name or address. In essence, it enables inputs to be gathered through spoken words, using voice recognition.
Big organizations like credit card companies, banks or brokerage firms can use this customer care option to give their users access their account information.
In conclusion, the kind of competition existing in most markets makes it suicidal for a business not to invest in satisfying and retaining their customers. These seven tech savvy options will make sure you stay ahead of the competition.