There's no easy way to say this: A bad bartender can ruin an otherwise fine night. Nobody wants to be faced with an inattentive, surly or drunk bartender--it's just no fun.
To be fair, being a good bartender is a very hard job. You need to not only mix a fine drink and pour a proper pint but also make small talk, handle crowd control and clean up all kinds of spills. It's a constant juggling act of different tasks. And that's not to mention all the bad stuff patrons pull on a nightly basis.
While the number of competent bartenders across the county has grown exponentially over the last decade, sadly there are still many incompetent ones out there. So in order to help raise the bar, we've been noting the bartender behavior that bothers our nearly 400,000 Facebook fans the most over the past few months. You just may be surprised by their responses.
Is there anything you would add to this list? Let us know in the comments below!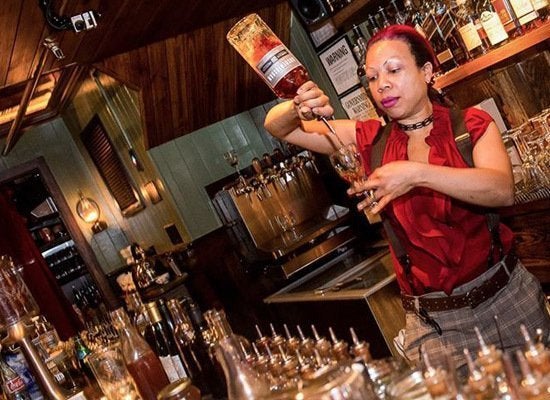 7 Things A Bartender Shouldn't Do