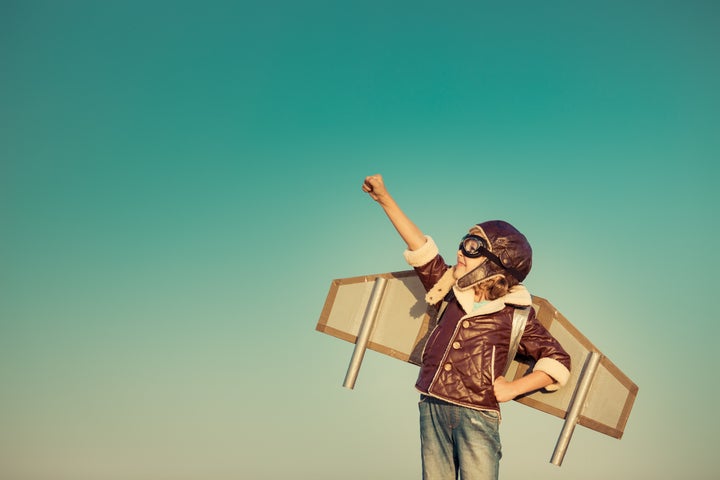 I have been on a personal development mission for the past 20 years of my life.
Also, I have been actively working in the human potential and human growth field for the past 10 years in particular.
In my career as a success/life coach and business consultant, people always ask me how the heck a 30-year-old man like me, who doesn't speak English as a first language, has been able to achieve so much.
The answer has been and always will be: SUCCESS is not a destination, it's a JOURNEY!
I was blessed to accomplish so much at such an early age, but most people are not aware of the struggle, the sleepless nights, and the hustle that I had to do and continue doing since I was 16 years old.
I wasn't born with a silver spoon in my mouth. Matter of fact, at an early age, my father taught me the importance of hard work and of having a "growth mindset." He said these two qualities are all that I would need to succeed in life, and he was right, (for the most part).
I learned how to read at age 4 ― actually, my mom taught me ― so a big shout out to you, mom - I love you to pieces!
Ok, I digress at times, but it's all part of the fun.
Since age 4 I must've read over 1,000 books, granted some of them were fun books that a child would enjoy but none the less a 1,000 books will expand anyone's mind!
I learned from an early age that to live life, I must take charge of life.
So, below I am going to share with you 7 tips that I utilized in my life from a very, very young age that has contributed to my success and is continuing to do so today.
These are things that will work for just about everyone!
1. Reading Personal Growth Books
You bet, the first thing to do to make a difference in your life is to READ.
Read at least 10 pages a day! If you do so then, you'll read well over 3,650 pages a year.
Imagine the wisdom that you can acquire from reading only 10 pages every single day.
I am serious, close your eyes and imagine what a difference in your life doing that one thing can do for you?
Life is waiting for those who are ready for it.
Do you want to learn a second language?
Do you want to get a promotion?
Or do you just want to start going to bed 10 minutes earlier each night?
Then, the answer to all of the above and other similar questions is just to simply take action.
Action is the catalyst to change and when you become proactive in taking action instead of reacting to things then the sky is the limit!
I know, I know, I am a guy, why the heck would I be talking about keeping a journal.
Honestly, who the heck decided that journaling is only for females?
I want to meet that person and give him or her a piece of my mind - LOL!
Journaling is an excellent way to solve problems, identify patterns, have insights and best of all look for ways to improve our lives.
If you journal, then great!
If not, then I encourage you to start right away!
Meditation is one of the most useful and efficient tools in my arsenal of daily practices.
Meditation is known for its ability to reduce stress, expand consciousness, and leave you with peace of mind.
So don't wait to start using meditation in your life.
The sooner you start, the sooner you can gain all the mental, emotional and health benefits of meditation.
5. Having A Success-Focused Mindset
The no. 1 reason behind the success of every man and woman who have achieved anything worth noticing in life is having a success mindset.
Having a success mindset means expecting to succeed and win in life in general.
It also means looking for solutions instead of problems, facing challenges with a positive outlook and most importantly not taking anything for granted.
When you don't take things for granted, then you are appreciative of the things that you have which will add to you success in the long run.
6. Setting Goals And Writing Them Down
I believe in the power of a written goal, because when a goal is written down, it has its own energy.
Thoughts alone are not as powerful as thoughts combined with actions.
So when you write a goal down, you are acting upon your thoughts, and you are activating the Law of Attraction to achieve and manifest that goal.
7. Living Outside The Comfort Zone
Last but not least, always live outside of the comfort zone.
The comfort zone is just that, a place where you are comfortable.
Don't get me wrong; I am not advocating to live an uneasy life - what I mean here is to strive to go above your limits.
To do things, that expand you and your skills.
So try new things, learn new skills, take new assignments, only start doing things that enable you to grow wiser, smarter and bolder.
So what are you waiting on?
Go out and use these 7 things to get the life of your dreams.
Nothing comes to those who sit and wait, so be proactive, take action and never stop growing!
Till we speak again, love without limits, live without inhibitions and always, always continue living outside your comfort zone!
P.s. Did you enjoy this article? Please pass it forward!