The following answers are provided by the Young Entrepreneur Council (YEC) is an invite-only organization comprised of the world's most promising young entrepreneurs. In partnership with Citi, YEC recently launched StartupCollective, a free virtual mentorship program that helps millions of entrepreneurs start and grow businesses.
A. What Are the Tax Ramifications?

Life insurance is tricky (and expensive), and many entrepreneurs run into the pitfall of paying for the premiums as a company expense rather than using after-tax earnings. Speak to your accountant and a life insurance specialist who works with small/medium businesses to understand the tax ramifications of what you are purchasing and to estimate how much coverage your loved ones will need.
- Tim McHugh, Saddleback Educational
A. Do You Have Enough?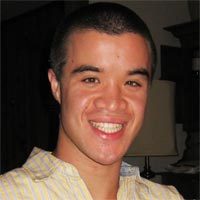 Make sure you purchase enough to allow the business to continue operating in the event of your passing. Also, make sure your family is protected from the loss of your income.
- Andrew Schrage, Money Crashers Personal Finance
A. What Else Needs to Be Done?

If you're buying life insurance, then you should make sure you've thought about all of your end-of-life issues. Do you have a will? A company succession plan? A strong leadership structure? Thinking about what happens to other people after you're gone sharpens your focus on what's really important and gives you a clearer picture of what are the most strategic and valuable uses of your time.
- Michael Seiman, CPXi
A. What Kind of Loans Do You Have?

When looking at the amount of life insurance you will be purchasing, keep in mind that many financing options like an SBA loan will require you to have the amount financed in life insurance. In the event a business owner dies, the lender will be repaid from the policy.
- Zalmi Duchman, The Fresh Diet
A. What Is the Insurance For?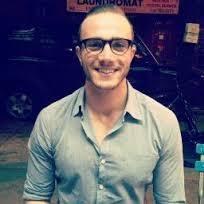 What is the insurance for? Estate planning? To buy or sell funding for a partnership? Tax advantaged savings? Business succession planning? Executive bonus/retention programs (a.k.a. golden handcuffs)? Not all life insurance is created equally. A specific design is required for each scenario listed, and the devil is in the details. Improper design can lead to disastrous results.
- Mark Krassner, Knee Walker Central
A. Do You Need Key Man Insurance?

Any business with leaders that are key to the organization's long-term success should have Key Man Insurance. This ensures that: first, there's insurance for the family of the individual; second, the company has a buffer to find someone else to replace them; and third, gives the opportunity for the company to buy all shares back from the dependents of the deceased.
- Andrew Howlett, Rain
A. What Are Your Specific Needs?

When considering life insurance or Key Man policies, make sure to do your homework. From different companies to varying policies, it is essential that you shop around and realize what policy works best for you from a logistics and accounting standpoint. Going with the best cost or easiest tax policy may not correlate to the exact need you need to fill.
- Kim Kaupe, ZinePak