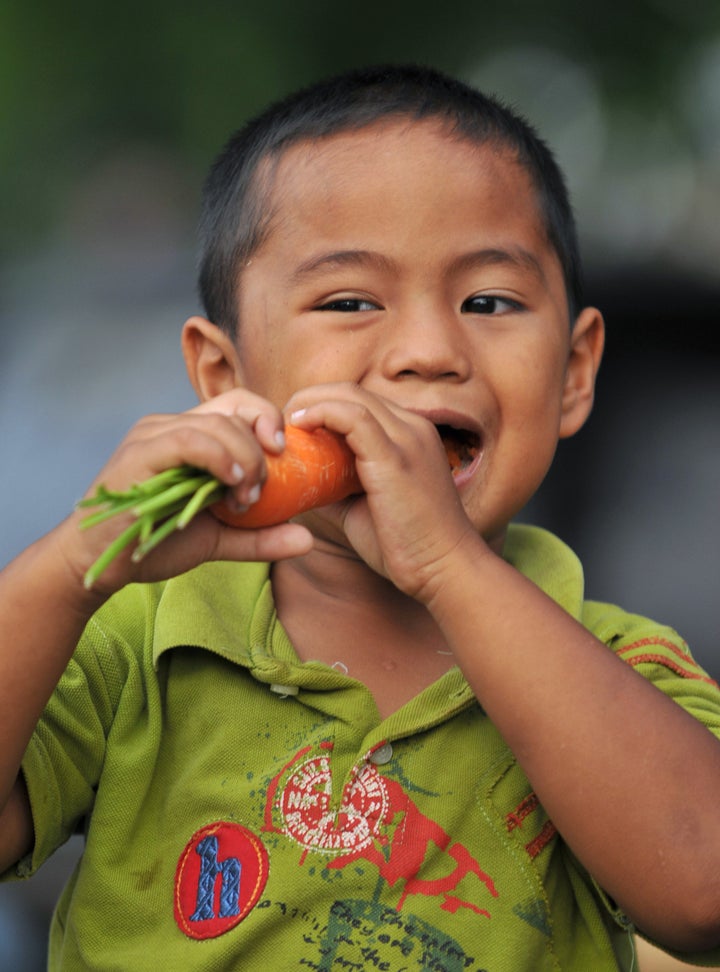 For many Americans, every day is "Food Day." Yet, there are millions in America for whom providing meals for their family is a daily struggle. World Food Day was initiated to raise awareness of these issues. Every October 16, the UN Food and Agriculture Organization and the U.S. National Committee for World Food Day aim to inform Americans on the growing world population, the resources it takes to produce the food we eat, and how individuals can help to make food scarcity a problem for fewer families.
For today's World Food Day, Impact pulled just a few numbers about hunger and food production in America. You might be surprised to learn how much work is still needed:
World Food Day is a worldwide event launched by the UN Food and Agriculture Organization in 1981 to increase awareness, understanding and informed, year-around action to alleviate hunger. This year, 450 U.S. organizations sponsor cause related events around the country. Here are just a few of the events scheduled:
World Food Day in Lower Manhattan, New York CityOpen House at the Action Center for World Hunger. Opened on World Food Day 2008, the Center is an interactive public space that "equips, inspires and empowers visitors" to tackle global challenges to food security for all.
Seeds of Hope Benefit LuncheonThe Hawaii Island School Garden Network is observing World Food Day with a luncheon aboard the Garden Princess in Hilo Harbor. Events include the screening of a documentary filmed in Hawaii.
Faces of Hunger in AmericaOnline voting for the Palms of Life Fund competition in the United States will start on October 16. The competition, sponsored by Palms for Life, is open to all young filmmakers 25 years and under. Cash prizes are awarded.
Stand Up -- Take Action to Fight PovertyAn interactive videoconference will be part of this year's attempt to break the Guinness World Record for the UN Millennium Campaign program. It will feature participants at the University of Pennsylvania, the World Bank, St. Joseph High School in New Jersey and Byrne Creek High School in British Columbia.
Even more actions anyone can take to help alleviate hunger:
The Hunger SiteOne click. That's all it takes to give 1.1 cups of food to the hungry. Advertisements have allowed The Hunger Site to give more than 657 million cups of food.
World Food Programme's RecommendationsThe UN World Food Programme (WFP) wants as many people as possible to raise awareness about domestic and world hunger. They encourage tweets, YouTube videos, Facebook messages -- essentially anything to get the word out that hunger is real and not just a minor problem.
Free RiceFreeRice.com gives people the chance to increase their vocabulary and give to the hungry. For every correct answer on the quiz, FreeRice.com will give 10 grains of rice to the WFP. (Ten seems like a little, but it adds up quickly. Ever seen that episode of I Love Lucy?)
Related
Popular in the Community