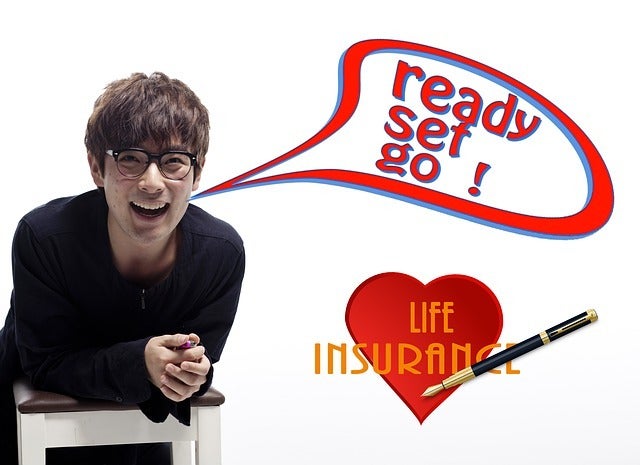 We all understand and realize the importance of having a life insurance. Planning right for the future can help our family face all the challenging and dark moments of the life with a little ease. Life insurance plan is the finest way to protect the future of your family or dependents against financial predicaments after your untimely demise. These plans are safe and sound, and you can rely on them for your family's healthier future.
Choosing these plans is not very easy. The task becomes even more difficult if you are new to the insurance world. You may come across a plethora of companies offering plenty of life insurance plans. All have their agents, who would convince you in the best possible manner. But, you don't have to worry about choosing the right life insurance plan for you, as we are here to help you out. Here in the article, we will tell you seven things you must know before purchasing life insurance plans.
1. Your insurance needs
Well, while choosing the right plan for you, you must have a clear idea of your family's needs. This depends on the number of family members who are dependent on you financially, their health condition, their future needs, and desires. Further, you must also take into account all those big responsibilities like your daughter's wedding, your children's higher education, your parents' health condition, etc. These all factors also depend on the age when you decide to buy a life insurance plan. If you are unmarried and have no plans of getting married soon, then there is no necessity to think about your future wife and children. All you need to consider in your mind is the needs of your parents and other dependents if any. Likewise, other cases are also possible. So basically, sit down and analyze your situation judicially and then take the next step accordingly.
2. Compare the different kinds of insurance policies
Around five kinds of life insurance plans are available in the market. Broadly, there are two types of insurance plans. These are either the term or permanent plans or some combination of the two.
Term Insurance Plan – Here you pay only once, and your nominee claims the invested money under your sad demise. It safeguards a person's monetary issues for a fixed period. If you survive the policy period, they do not return your premiums.
Whole Life Policy – This plan lasts for your entire lifetime. Under this, the policyholder regularly invests in the policy until his death.
Endowment Policy – In case the policyholder passes away during the term of the contract, the beneficiary/nominee gets the amount invested. If the individual survives the policy tenure, he gets back the premiums paid with the investment returns along with several other benefits.
Money Back Policy – In this, a percentage of the money invested is refunded back to the investor at the frequent intervals. If the policyholder survives the insurance term he gets the entire sum back; else the nominee gets the amount assured.
ULIPs – These are the life insurance plans that offer you future security plus various wealth creation opportunities.
3. Can you afford the premium payments
No doubt you care about your family and want their future to be secure. But, you cannot compromise with the present requirements of your family. Do not jeopardize your present in the desire to secure the future, which is quite unpredictable. So, think wisely, act smartly and choose the present according to your financial condition. There are a lot of policy plans available; you can surely find the one for you. Further, also have a look at premium frequency. The frequency of your premium should be in harmony with your financial conditions. You can either pay the entire amount altogether or can pay it at regular intervals i.e. monthly, quarterly or biannually.
4. Consult an insurance agent
Yes, choosing a right insurance plan is very necessary. And there is nothing bad in taking the advice of the one expert in the field. You can contact any good insurance agent. The insurance agents are the people who will explain you the entire process and help you choose the right plan for you. Not only for selection, but these people are also always there for you when you have any doubts regarding your policy renewal or money refund later in the future.
5. Riders
No matter what plan you choose, there are always chances that your insurance policy doesn't satisfy you. But you have no other option apart from continuing the ongoing policy. Here comes the role of riders. These are add-ons to your insurance policy. They constitute offers that an individual can avail over and above your policy to meet different individual needs. One can avail these add-ons in the case of any critical illness like heart attack, accident, for income benefits and other reasons. But you need to ask about the riders at the time you purchase the policy.
6. Loan Against Insurance
An insurance policy also saves your money by reducing your tax liability. As a policyholder, you can avail a loan against your insurance policy that can be very advantageous for investors with limited assets.
7. Assess Your Current Life Insurance Policy
If you already have a life insurance policy and you wish to go for the new one. Keep in mind, not to cancel the old policy until and unless you are satisfied with the new one. You have a minimum period during which you can assess your new policy and then accordingly, choose one among the both.
So, these were some of the things you should know before purchasing a life insurance plan. The task is not that difficult, but as said earlier you need to think wisely and act smartly for making the right choice.
Popular in the Community