Grab your makeup bag and dump that sucker out. Among the hero products you always use (like that trusty pot of concealer and that life-changing lash curler), there are probably dried out tubes of mascara and little samples of lotion you've hoarded since your last vacation...seven months ago. It's time to clear some space in your bags, ladies. Here are seven things you can (and should) toss right now. Your sanity will thank us.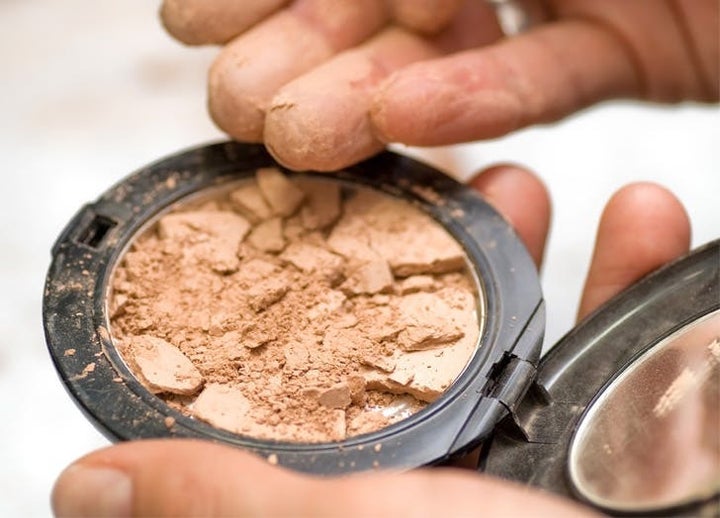 ANYTHING THAT'S EXPIRED OR VISIBLY CHANGED
If the texture of a product is different from what it was when you first got it (like that silky liquid foundation that now comes out in gloppy clumps), it's time to swap it out for a fresh one. This goes for chipped or broken powder compacts, too. We know it's hard to part with that perfect taupe eye shadow, but either try to fix it — or let it go before it explodes all over the insides of your bag.
"We know it's hard to part with that perfect taupe eye shadow, but either try to fix it — or let it go before it explodes all over the insides of your bag."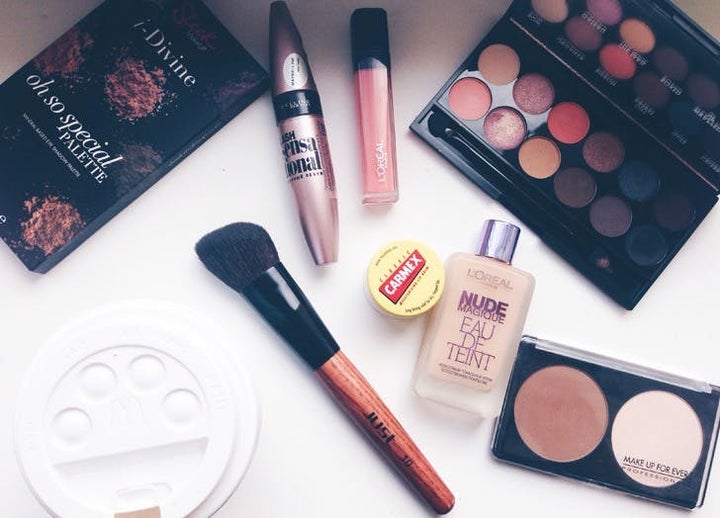 ANYTHING YOU HAVEN'T USED IN THE LAST YEAR
Like that limited-edition lipstick that took you weeks to track down on eBay…but have never actually worn. Or the contouring kit you were enamored with a few months ago but have since given up in favor of more sleep. If you absolutely can't bring yourself to throw them out, at the very least, remove them from your daily makeup bag and set them on your vanity for future consideration.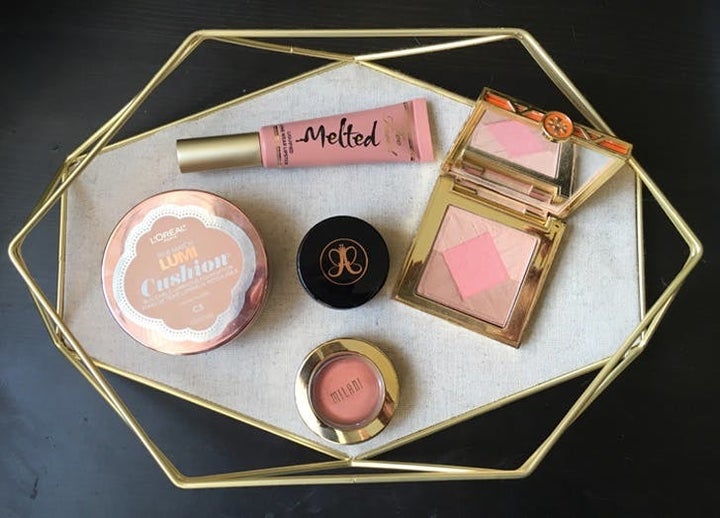 ANYTHING THAT'S NOT QUITE YOUR SHADE
You know that foundation that's a hair too orange on you (but it cost you 40 bucks, so you're holding onto it in hopes that it will work when you're tan)? Or that pink eye shadow that looked so pretty in the packaging but made you look ill when you put it on? It's time to say goodbye.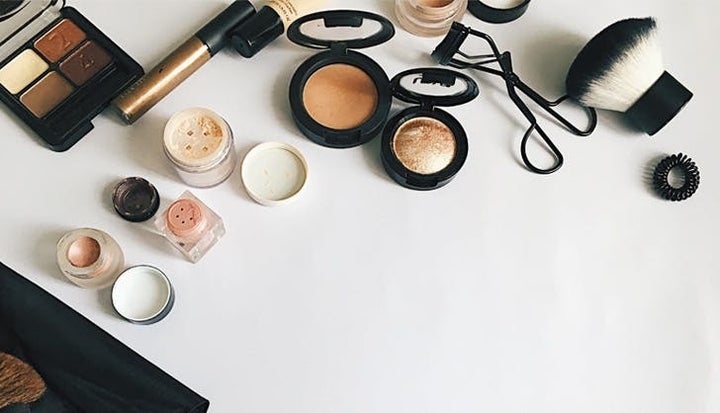 ANY INDIVIDUAL EYE SHADOWS OR BLUSH COMPACTS
Get a quad or palette of shades instead. Or better yet, find a neutral shade that works everywhere and rock it on your lids, lips and cheeks. Not only is it trending, but it's also highly efficient — both in terms of time and space.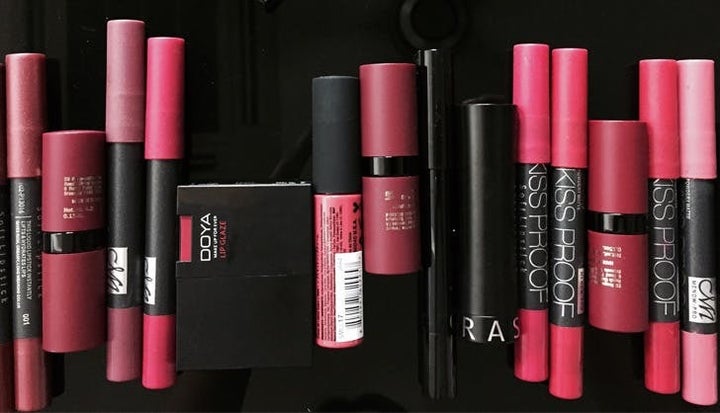 ANY DUPES OR SIMILAR SHADES
Raise your hand if you have at least five shades of the same pink lipstick rolling around in your makeup bag (and drawers...and the bottom of your purse). Keep the one that really works on your complexion and toss the rest. Now you have space for some other fun options — like a bright red or creamy nude.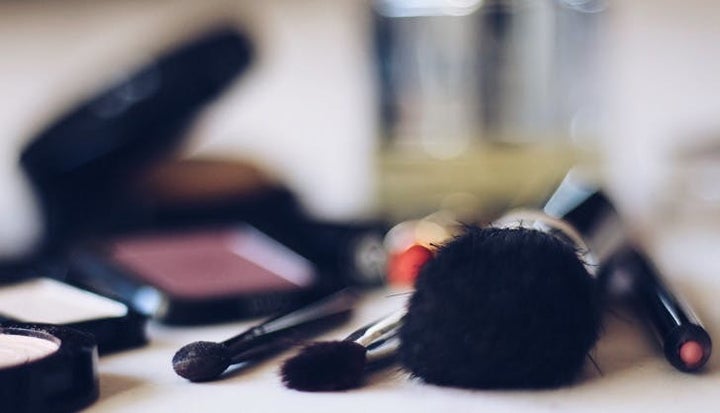 ANY MAKEUP BRUSHES YOU RARELY USE
Why, pray tell, do you have a pointy eyeliner brush when you always use a pencil to get the job done? And let's all be honest with ourselves for a minute here: Does anyone really need more than one (max, two) eye-shadow brushes? Especially now that we've mastered the 10-second smoky eye.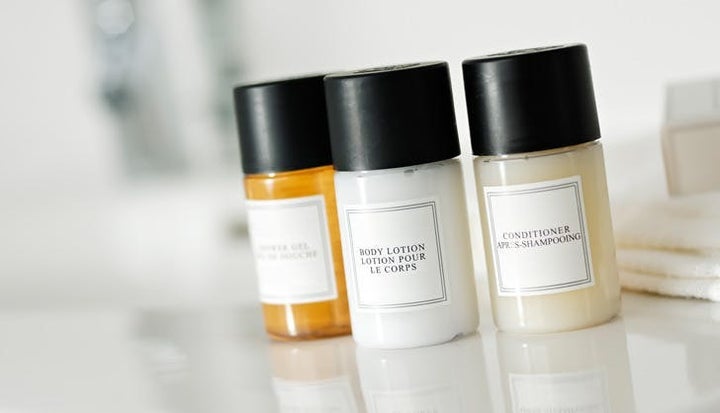 We love miniature beauty products and fancy hotel toiletries as much as the next gal, but it's also extremely annoying to have small vials and sachets tumble out every time we're looking for our eyeliner. Clear them out of your makeup bag (and rest easy knowing that Sephora will always be good for samples when you actually need them — like before your next vacay).