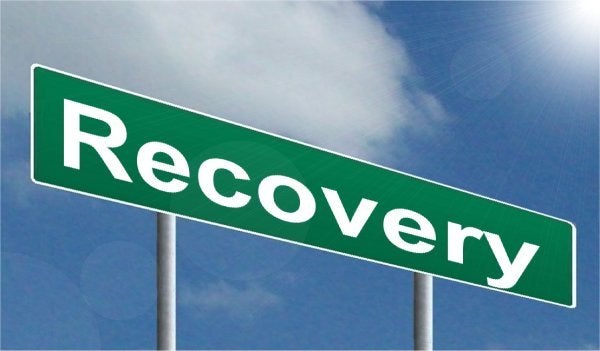 That's the average amount companies lose as a result of network outages.You don't want to be unprepared in the event of a disaster or disruption, but too many companies forgo the necessary precautions and risk disastrous outcomes.
According to a study by Avaya, 80 percent of companies lose revenue when there is a network outage. The study found that the average loss per network outage is around $140,000 -- a number that can be as high as $540,000 in some sectors, such as the financial sector. A similar study by EMC found that data loss and downtime costs enterprises over $1.7 trillion in a twelve-month period, and that 71 percent of organizations are not confident in their ability to recover during a disruption.
Interestingly, research shows that 95 percent of outages experienced by businesses is unrelated to natural disasters and as such could have been prevented, and that it takes an average of 18.5 hours for the average business to recover after a disaster.
More shocking, however, is the fact that that research shows that 60 percent of companies that lose their data shut down within six months of the disaster, and that 93 percent of companies that lost their data for 10 days or more filed for bankruptcy within a year of the disaster.
How to Create a Disaster Recovery Plan
Here are some practical tips to help you create an effective disaster recovery plan:
1. Start by Conducting a Business Impact Assessment: Many companies are shortsighted and fail to create a disaster recovery plan due to the perceived costs and associated expenses. The first thing to realize is how much an outage will affect your business; like the statistic referenced earlier in this article, the average loss per outage for businesses is $140,000. It could be more or less depending on the size of your business.
Before preparing your recovery plan, the first thing you need to establish is the real world impact of a disruption on your business; how much will be lost per hour? How about the potential long-term impact on your business? Note this down to see what kind of plan you can afford to create.
2. Ensure that Your Plan is Well-Documented: An unwritten plan won't be effective; using an unwritten plan due to the impression that the people on board understand what to do in the case of a disruption isn't enough. What if team members change? What happens when your team is unable to focus during critical situations? The solution is to start by carefully documenting your plan. It needs to be written out clearly, and it should be circulated to key employees -- especially those who will be making the decisions in the case of a disruption. Everybody involved in the plan needs to understand their role, and other employees should know whom to contact in the case of a disaster.
3. Ensure You Have a Rock Solid, Distributed Backup System in Place: Your backup system will be perhaps the most important part of your data recovery plan.
Imagine the impact on your business if you were to lose vital customer information such as billing information, contact information and other essential data. What would happen should your computer be infected with a virus, malware, ransomware or even taken down by a hacker? What would happen in the event of a natural disaster? The solution to all these issues is backup.
Employ reliable backup solutions that enable you to have reliable backups both in the cloud and on physical storage devices. Reliable cloud storage services include Microsoft's Azure, Google's Cloud Storage and Amazon's AWS services. Make sure these backups are regular and complete. More importantly, make sure that backups are encrypted and distributed; you don't want to have your backups all in one place as that can be equally catastrophic should anything happen to your backup. Also ensure that backups are stored off-site.
4. Establish Clear Roles in the Implementation of Your Recovery Plan: Inaction and unnecessary delays during a disaster could cause more damage than is necessary. Ensure you clearly establish who plays what role during a disaster and make sure tasks are properly delegated and understood to avoid unnecessary issues.
5. Create a Contingency Plan that Accounts for Outages: What would happen in the case of a natural disaster in the location that your servers are hosted? What would happen to your website and other essential aspects of your business? Prepare by creating a contingency plan that gives you an option to both fall back on and direct your users to while the issues are resolved. An hour of downtime can seriously affect a business, and the last thing you want is for your users to be helpless, in a vacuum, when there is an outage.
6. Take Preventive Measures: Prevention is the best cure. Implement systems that can stop hackers, malware and other security threats from impacting your business. Regularly educate your employees on the dangers of certain actions that can affect your networks and computers as well as protective measures.
The importance of encryption, especially client-side encryption, should not be underestimated. By encrypting your data with a very strong password known only to you, your file becomes useless to an unauthorized party who gets access.
7. Ensure that Backups are Constantly Monitored and Verified: Just as it is important to make regular backups, it is equally important to make sure that your backups are actually useful. Constantly monitor your backups to ensure that all essential files are properly stored, and also verify the backups to ensure that they are not corrupted. The last thing you want is to have unusable backup data in the case of a disaster. Even if you have everything in place, you can still fail if you don't regularly check your backups for consistency and recoverability.
While many businesses take for granted having a disaster recovery plan, it can be the difference between your business operating or closing down after a major disaster. Setting aside a fraction of your IT budget for disaster recovery can save your business from vital damage.
Calling all HuffPost superfans!
Sign up for membership to become a founding member and help shape HuffPost's next chapter
This post was published on the now-closed HuffPost Contributor platform. Contributors control their own work and posted freely to our site. If you need to flag this entry as abusive,
send us an email
.