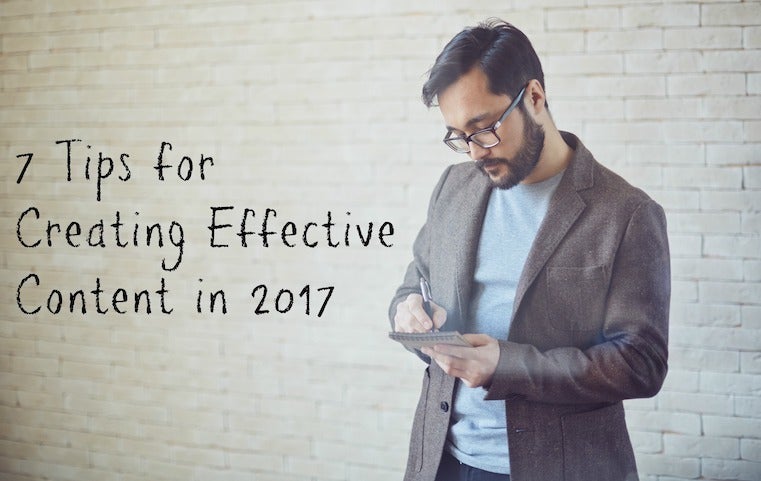 Quality content writing will play a critical part in marketing your law firm. Ninety-three percent of B2B companies rely upon content marketing for demand generation and brand building, according to the Content Marketing Institute. Also, content is increasingly becoming crucial for targeting younger demographics. For example, millennials expect a brand to create content for them, with 80 percent wanting to directly be entertained via content marketing. Below are 7 tips for creating effective content:
Authenticity will matter. Speak using a voice that is proper for you, as well as your audience, and individuals will have the desire to keep up with what you're saying. All of your customers need to know that they're engaging with relatable, real, humans on the other part of the computer. Keep all of your interactions online professional, yet keep in mind that you're writing for humans, and not web spiders. Do not overuse legal technical jargon or keywords. Speak with your audience in a tone and language that they understand, with material they'll find valuable and relevant. Reach out to readers with helpful answers, questions, and comments.
Optimize for search engines
Content that is effective is not just engaging to read; it also must be simple for readers to find. Conduct a little research and come up with subjects relevant to your industry or brand. Attempt to anticipate keyword phrases the visitors will enter in while searching for your service or product within a subject. Then, create every content piece around a single subject utilizing keyword phrases, be it for your blog posts, your website, or your social media posts. It'll keep the content concentrated on one idea, and assist in boosting your search engine rank for that keyword.
Less promotion, more information
If you have an event or promotion, mention it. However, present it as a portion of a bigger conversation—audience engagement, industry insights, etc. Keep your prospects and customers updated about new service or product offerings, special holiday hours or unexpected closings, and anything in regard to your law firm which will assist them in staying interested and informed (but without having to make it seem as if it's a string of self-promotion).
Publishing regularly will keep the audience engaged. In addition, bear in mind that the posts are going to be live on Search only for 7 days. Nothing will speak louder than an empty space. As you are dry on original content, fill the gaps in by sharing content from reputable sources – especially industry-relevant content pieces which will assist in solidifying the advantages of conducting business with your law firm.
If you have an event that is upcoming, publishing about it directly before it starts usually draws more attention. Or you can use the scheduling feature to develop updates ahead of time. Create an editorial calendar for all your routine content, which includes blog entries, social media posts, press releases, and articles. Determine how often, as well as what different types of content you wish to produce. Imagine common themes which might connect various pieces, or any work that is released as a portion of a series. Once you have set up a timeline, stick to it.
Usually, individuals engage more often with animated GIFs than they might with a static image. Use videos to answer questions then embed a GIF inside a blog post or email to encourage interaction. GIFs are simple to digest, fast to see and allow a person to continue with the content.
Increase content awareness by sharing it through a link or right to a 3rd-party service such as Facebook or Twitter. Content may be introduced in various ways, and diversity helps you reach a broader audience. Therefore, be creative. Post how-to articles, blogs, infographics, news updates, photos, project updates, discussion topics, polls, and much more. Keep followers intrigued by recycling content and frequently re-presenting it in different perspectives or exciting, new formats. Content is the top driver of engagement on social media and will motivate readers to take action. Intriguing content is amongst the main reasons consumers follow a company on social media.
Engaging, fresh content will go a long way in improving search engine optimization, drawing visitors to websites and social media pages, and forging a more solid connection with current customers. Try to keep the above tips in mind while reviewing your content for 2017. It might take extra effort and time, yet it'll pay off in the long run!
This article was first published on Business2Community.com.
Calling all HuffPost superfans!
Sign up for membership to become a founding member and help shape HuffPost's next chapter
This post was published on the now-closed HuffPost Contributor platform. Contributors control their own work and posted freely to our site. If you need to flag this entry as abusive,
send us an email
.