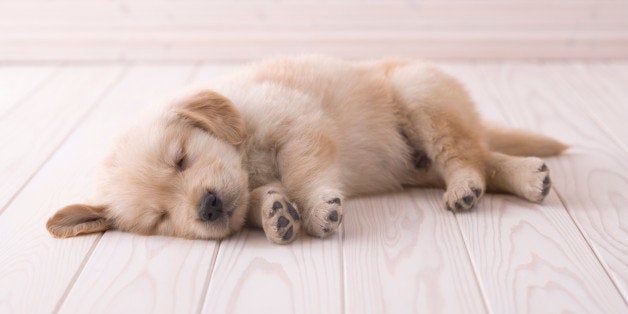 All of us want to get a good night's sleep, but sometimes, life catches up with us and we encounter those dreaded sleepless nights. Tossing and turning is no fun when you have a big day ahead of you.
Waking up and feeling refreshed is important. After all, you don't want to be crabby at work and feel exhausted when you're trying to take on professional, personal, and family challenges. Your sleep patterns are crucial. You spend roughly one third of your life sleeping, so make it count!
Unfortunately, sleep is a part of our health that gets put on the back burner too many times. In order to lull off to sleep and stay rested throughout the night, follow this helpful advice:
1. Make Your Bedroom a Wonderful Place to Fall Asleep
Take a good look at your bedroom. Do you have a setup that includes a comfortable mattress and pillows? If there's anything you don't want to go cheap on when outfitting your new place, it's these two things. Keep in mind that mattresses usually last for about 10 years-- it might be time to replace it.
Additionally, keep your room cool -- between 60 and 67 degrees, according to the National Sleep Foundation. Put away those screens as well to keep your room as dark as possible-- yes, this includes your TV, tablet, and laptop (these devices mimic daylight and throw off your body's natural urge to fall asleep at night).
2. Keep Up a Circadian Rhythm
If possible, try to wind down for bed and wake up at the same time every day. Our bodies love a sleep routine, so try to make a habit of sticking to a sleep schedule. Yes, this includes the weekend. Though it's OK to break from the routine every once in awhile, it's best to keep your circadian rhythms regulated most of the time.
3. Look Into 'Blackout' Sleep Aids
No, we don't mean extending happy hour (more on alcohol and sleep later). There are several "blackout" sleep aids on the market that can reduce distractions if you have trouble sleeping at night. These include earplugs (if your partner is a serial snorer), eye shades, white noise machines, fans, humidifiers, heavy curtains that block out sunlight, and more.
4. Eat Healthy and Exercise
Eat lighter meals that keep you from feeling heavy-- indigestion and heartburn are some of the key reasons people have trouble sleeping, and they're easily correctable. In the same vein, exercise is an excellent way to get your body prepared for the evening and sleep.
Physical activity is another great way to relieve stress, another reason people stay awake at night. However, don't get active right before bed-- as this could actually keep you awake.
5. Avoid Alcohol and Caffeine Before Bedtime
Alcohol and caffeine both contain substances that can mess with your sleep patterns. While caffeine is a well-known stimulant (most of us can't function without our morning coffee, after all), many people think that a "night cap" actually helps sleep.
In reality, alcohol might help you feel drowsy before bed, but as the alcohol wears off while you're drifting into dreamland, it can disturb your good night's rest (including pivotal REM sleep), according to the National Institutes of Health. Stick with that glass of wine with dinner instead of before bed, and avoid drinking that second cup of coffee or tea after 2 p.m. for best results.
Create a bedtime ritual that helps you wind down. Whether it's a comforting hot bath, a cup of chamomile tea, or winding down with a book, stick to the same nighttime schedule and keep it full of things that help you relax.
Some individuals have also found success in deep breathing techniques or meditation before bed, which can settle both body and mind. Many of the stressors that keep people awake are anxiety-related. Using these calming ideas could be just the thing to help prepare you for bed both mentally and physically.
7. Know When to See a Doctor
There's a difference between the occasional restless night and insomnia. If you've been suffering from a lack of sleep for months and none of these tips have worked, it might be the sign of a sleep disorder. In this case, you'll want to talk to a medical professional to discuss further options to help encourage healthy sleep patterns.
Sleep is a basic function, but it shouldn't be ignored. Try out some of these tips to enjoy more restful nights-- happy dreaming!