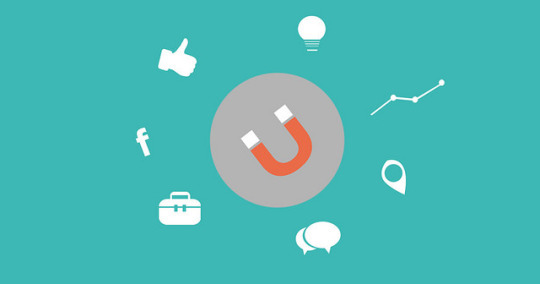 Companies with a strong digital marketing presence in their industry tend to outperform their peers, according to research from Capgemini Consulting and MIT's Sloan School of Management. Of course, rather than invest immense resources in hiring, onboarding and training new talent for your team, it may be wise to bring in expert consultants or an agency to fulfill all of your marketing needs. Oftentimes, it is money better spent.
In some cases, the cost of recruiting may exceed $31,000. To onboard a new employee, companies invest in new equipment, signing bonuses and more, which can total at least $10,000. Similarly, organizations spend roughly $1,200 on average per employee on training. The approximate $42,200 spent on merely hiring and developing just one new employee to support your company's marketing initiatives does not even consider that person's salary. Worse, it can take anywhere between 8 to 26 weeks for a new hire to adjust to his or her role and begin to demonstrate their peak potential.
Most businesses do not have the luxury of money or time to recruit just the right candidates to fill out a marketing team that may only start being productive six months later. To accelerate growth sooner, partner with a digital marketing agency with the expertise and skillset to consistently drive meaningful results starting from day one.
Below are seven tips to follow closely in order to hire the perfect agency to support your company's long-term goals.
Lower base fees, higher performance incentives
First and foremost, you will want to partner with a digital marketing agency that prioritizes growing your bottom line over their own billings. These days, a number of marketing firms are aligning client interests with their own, and putting their money where their mouth is. Instead of charging exorbitant fees irrespective of performance, many of the better agencies you will work with, instead, lower their retainer fee and bake in profit-sharing bonuses. To minimize your risk when hiring a marketing agency and generate the best ROI, partner with a purely pay-for-performance firm.
Industry focus or specialty
Some marketing firms do particularly well when working with B2B companies. Others primarily focus on growing B2C businesses. Therefore, you will want to hire an agency that specializes in servicing companies like yours. Ask about their current client roster and who they have had the most success with. Ideally, you do not want your business to stand out too much. A marketing consultancy that focuses on helping enterprise technology businesses grow may provide dismal results for a small business account.
Proven track record of success
After learning a bit more about the work an agency does, request sample case studies. Any good salesperson will try and share reports of their successes with brands similar to yours. Kelsey Libert of content marketing agency Fractl recommends seeking out long-term engagement case studies to see how well an agency's campaigns have withstood the test of time.
Account staffing
One of the most common, yet frustrating things marketing firms do is they overpromise experience and expertise, but staff junior team members to manage the account and execute strategy. Always ask agency representatives about who will be responsible for developing and pushing out your different marketing campaigns. Ultimately, you will want only the most experienced marketers staffed on your account to ensure you get the most value out of the engagement.
Full-service arrangements and collaborative projects
Ask yourself: How involved do you want to be in marketing? Do you have available resources to spare to collaborate on each campaign? Or would you be willing to trust your agency to appropriately represent your brand?
Some digital marketers perform better when they have permission to provide full-service campaigns. Others prefer your input throughout each step of the conception, development and execution processes.
Tools, resources and competitive advantage
In addition to experience and expertise, the smartest marketers use a variety of premium tools and proprietary technology or processes to save time and deliver the best results for their clients. When prospecting for the right agency, gather an understanding of how they operate behind the scenes. Avoid anyone that still uses outdated applications or programs. Seek out agencies that constantly tinker with new tools and take advantage of the best marketing technology out there.
Reporting and transparency
Digital marketing firms like to shield themselves by providing reports which only highlight successes they've had throughout the engagement. High-impact marketers, instead, add focus to areas where they can improve to reassure you that they are doing their absolute best to leave no stone unturned in their pursuit to grow your business. Find agencies that are willing to provide weekly or monthly reporting, who also hold themselves accountable for both their successes and shortcomings.
Related
Popular in the Community