Buzzing arcades, elaborate shows, sprawling water parks and a raft of innovative kids programs are helping cruise lines hook families of all sizes, styles and budgets. Chances are, if you're not planning a summer trip that involves sinking your toes in the sand or sitting around a crackling campfire, you're contemplating taking a cruise. And with many cruise lines offering steeply discounted fares that cover the cost of meals, accommodations and activities in one rate, there's hardly a reason not to enjoy some bonding with your brood on the open sea. Here are seven ways to organize a budget-conscious family cruise and cut costs once you climb on board.
Compare, compare, compare
When it comes to finding and securing a cruise deal, the key is conducting plenty of research and relying on many sources. Start by consulting a variety of reputable cruise retailers and deal-focused sites, such as CruiseDeals.com and CruiseCompete.com, to get a sense of the current offers available. Be sure to check for any added value offered through a specialized cruise agent, such as shipboard credits or meals at specialty restaurants. Compare quotes listed by cruise sellers with those found on the cruise line's main website and don't shy away from calling an independent travel agent or the cruise line to speak directly with someone to inquire about additional discounts and promotions available for families. Also keep in mind many kid-friendly cruise lines, such as Carnival Cruise Line and MSC Cruises, offer promotions, such as "kids sail free" packages. MSC Cruises allows children 11 and under to sail for free year-round on all sailings, while Carnival Cruise Line offers family deals that allow kids to sail for free on select sailings, so stay attune for special bargains and alerts as you start planning your trip.
Even after you've put in the legwork and determined a list of cruises that's perfect for you, picking an itinerary that satisfies the needs of all your family members can present a challenge. To help you wade through hundreds of sailings and countless offers, seek out a reliable cruise specialist. These individuals can steer you in the right direction and help you avoid paying a hefty sum on additional charges, such as booking fees. Professional agents can also lend their expertise throughout the decision-making process to help you get the best bargain on your pre- and post-cruise transportation and score unadvertised deals. Many travel agents receive their commission from cruise lines, so you may not be required to pay them for their services. Plus, agencies tend to purchase blocks of cabins on specific sailings to guarantee the best bargains. These experts are more apt to help you find a stellar deal to entice you to book future sailings with them. A great place to start your cruise specialist search is by perusing the sellers listed on the Cruise Line International Association website or your chosen cruise line's website.
The early bird gets the worm
A general rule of thumb for scoring bargain rates, regardless of when and where you're planning to set sail, is starting your search about six months to a year ahead of your trip. From January to March, during "wave season," many cruise lines drop their rates and introduce enticing promotions and added-value benefits, such as shipboard credits, free shore excursions, discounted airfare and even room upgrades. If you're traveling with wee ones in tow, this is particularly advantageous as you'll want to select a stateroom that can accommodate larger parties. Plus, many suites designed for larger groups come outfitted with family-oriented features, such as child-proof locks, multiple bathrooms and curtains that offer a partition between the living room and the main bedroom. Several cruise lines, including Disney, Royal Caribbean and Princess Cruises, feature cabins specifically designed for cruising clans. And if you're sailing with older teens who will want individual cabins, you'll want to book rooms near one another, which are much easier to nab if the cruise line hasn't filled its inventory yet.
Consider sailing during shoulder season
If your heart isn't set on cruising to the Caribbean during peak cruise season (which lasts from late-November through June), consider sailing during the off-season. Though you'll run the risk of being impacted by severe weather, you'll position yourself to score an excellent deal. If you have some flexibility in your schedule and you're traveling with infants or toddlers who don't have fixed back-to-school dates, selecting a journey that departs during this time period can yield reduced rates and promotions. Compare prices in June for itineraries departing between August and October for the best bargains. Should you decide to set sail at this time of year, you should invest in travel insurance and verify that your provider covers weather events, and trip interruptions, such as hurricanes. Consult the U.S. Travel Insurance Association website for a list of trusted insurance carriers or browse InsureMyTrip.com to cross-compare insurance providers.
Another bonus of cruising at this time of year: While the weather may be unpredictable, cruise ships can switch courses quickly, reducing the chance of your vacation being in limbo due to an unforeseen weather-related conflict. Staying in a hotel or resort during hurricane season could easily result in a very different outcome.
Taking a four- or five-day cruise can not only yield greater savings than a weeklong voyage, but it's also a clever way for busy families and first-time cruisers to squeeze in a quick getaway without over-stretching your travel budget. Many cruise lines, including Celebrity Cruises and Princess Cruises, offer four- and five-day voyages leaving from California and Florida for the Caribbean and Mexico. With cruises costing an average of about $150 per person per day (not including onboard expenses), booking an abbreviated sailing with your family can help you cut your travel costs in half.
Design DIY Shore Excursions
Instead of springing for one of the shore excursions offered by the cruise line, save some extra coin by planning a few DIY family activities ashore through an independent operator. Though some luxury cruise lines, including Regent Seven Seas, bundle unlimited shore excursions into their cruise rates, most tack on steep fees for participating in these unique tours. Rather than depleting your funds to enjoy these experiences, do some preliminary research to determine if you can tour top attractions on your own or if you'll need to book with an independent outfitter. Check out the vetted tour companies listed on the Tourism Offices Worldwide Directory or book with a reliable company like Viator. This website and app allows you to choose tours based on itinerary, and affirm that your selected excursion is available during the day you're docked at port. Depending on the cruise line, you may also be able to receive shore excursion discounts for kids, so be sure to ask for quotes from the cruise line before plotting out independent jaunts ashore.
Look for packages and take advantage of free kid-friendly amenities
With an increasing number of cruise lines adding extra fees for everything from sodas to fitness classes to meals at alternative restaurants, it's easy to rack up a hefty final tab. If it's offered on your cruise, an unlimited soda package (a pass that allows guests to enjoy unlimited non-alcoholic beverages for a set price) would be a wise investment, rather than purchasing beverages a-la-carte. So buying one of these cards can help you score the best value and mitigate exorbitant beverage fees. If you like to stay plugged in on the high seas, you may also want to consider purchasing a package to save on Wi-Fi connection fees. High-speed Internet on board typically costs around 75 cents per minute, so buying a package (typically sold in minute increments) can help prevent you from quickly draining your funds.
You should also seek out cruise lines that suit the individual needs of your family. Many family-friendly cruise lines offer complimentary, age-appropriate programming, entertainment and amenities designed for everyone from toddlers to teens. For example, Disney Cruise Line offers free character meet-and-greets, whimsical stage productions and babysitting services, while Royal Caribbean and Princess Cruises targets pre-teens and teens with free poolside movie screenings and late-night dance parties.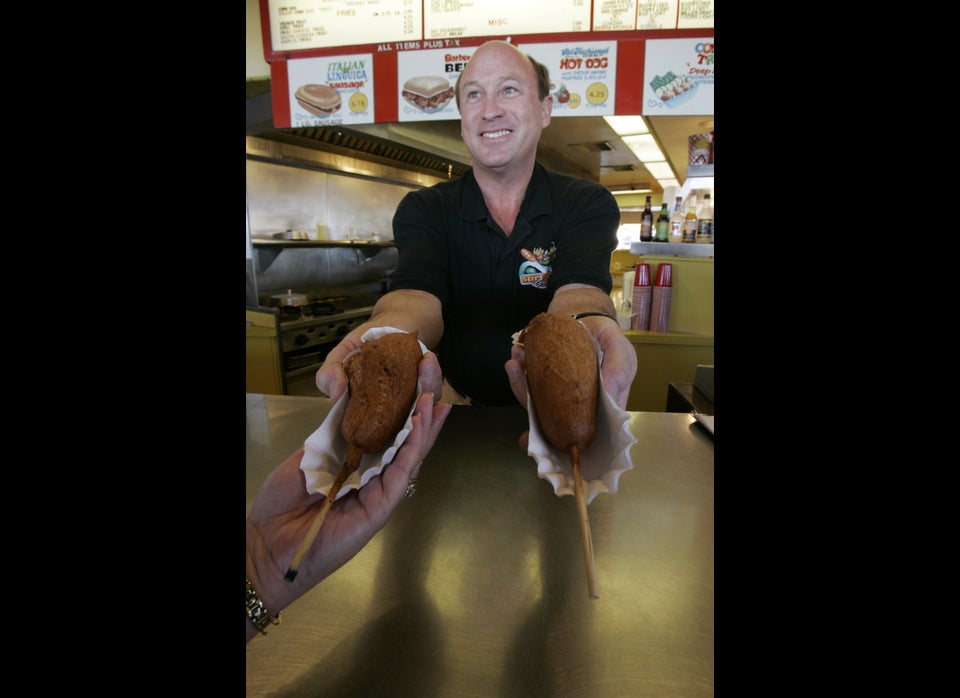 Top 13 Things Americans Cut Back On To Pay For Gas
Related