There are an astounding 1.5 million nonprofit organizations operating in the U.S. today. And just like the over 100 million businesses that get launched every year, those organizations need funding. However, while business startups spend their first years presenting a compelling case to potential investors, nonprofit must do this year after year.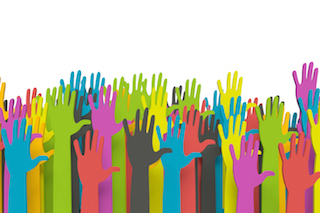 In my own career, I've spent a lot time in that process, trying to learn how to raise the millions of dollars needed to make an entrepreneurship education dream into a reality. Today NFTE's budget is $13 million, with much of that funding coming from the corporate community--a natural partner in helping kids build their own business and business skills in order to escape a future in poverty.
Those corporate foundations and philanthropies rely on a team of experts to forge partnerships with nonprofits around the world who often share their social vision. Anuja Khemka is an expert on this subject matter and has been working in the corporate world for ten years. Most recently serving as Vice President at the JPMorgan Chase Global Philanthropy group, she has spent years evaluating proposals and helping partners shape projects worthy of corporate funding. Today Anuja, who is a Management Fellow at Columbia University focusing on Social Enterprise Administration, shares her valuable insights into the corporate funding world.
Anuja Khemka: Aside from having solid financials and noteworthy impact, these are some effective ways in which nonprofits can position themselves more competitively to receive funding.
1. Alignment, Not Mission Creep: Corporate foundations are strategic and targeted about their giving. They have solidified program areas, which define the exact issue area they are looking to fund and the population they want to serve, for example, entrepreneurship education for low-income women. First, understand what the corporate foundation's program areas of giving are; then, request funding for programs that align with these. (BUT, don't undermine your mission to make a program fit with the corporate funder.)
2. Culture of Evaluation: Corporations are focused on your outcomes, your track record, and embedded evaluation. Make sure you can showcase what your evaluation method will be, how will you measure success, and what success will look like. For example, 100 women trained in entrepreneurship education in Year 1 OR two white papers produced on the positive impact created on GDP through women's participation in the workforce.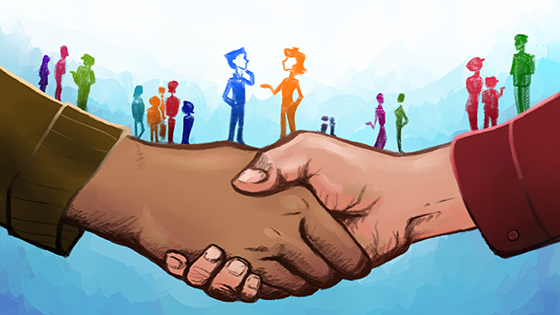 Communication is key: tell real stories and showcase your impact
3. Communications and Thought Leadership: Be creative in your communications so as to showcase your impact and successes. One tip: cultivate relationships with reporters from different press and media outlets--especially those that cover the development sector or the issues your nonprofit tries to solve. Garnering noteworthy press adds unique credibility to your organization. Another tip: connect with important networks--such as Philanthropy New York, Council on Foreign Relations, Aspen Institute, World Economic Forum, Clinton Global Initiative. This will not only help position your organization as a leader in the field, but can help further your cause by better informing the whole sector.
Please contact Anuja at khemka.anuja@gmail.com for more fundraising advice, and check out Part Two here.
Calling all HuffPost superfans!
Sign up for membership to become a founding member and help shape HuffPost's next chapter