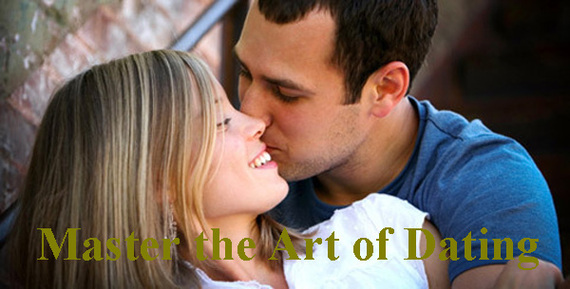 These days, people have forgotten the importance of an incredible dinner date. However, it is important to realize that these dates help in building romance and intimacy with your potential partner. For those who consider them as just regular meals, you need to master the art of dating because it is through dating that you get an insight about the personality of the person. You will get to know whether they are an introvert or an extrovert, outgoing or shy, talkative or quiet -- these will help you in finding your potential match.
If you have faced the awkwardness of uncomfortable silence and discomforting questions, then these tips below will help you in dealing with such situations and become a dating master.
1.Be Authentic
Being genuine and honest is the first dating rule. This will make your conversation with the person effective, and you will thoroughly enjoy your time. Whether your date is talking about their job or some travel adventure they went to, your genuine interest will help them open up more. Moreover, you will also get to know about their likes and dislikes, and other interests and hobbies. These things are great icebreakers, and help the conversation flow.
2.Be Confident
Having jittery nerves on a date is normal. However, confidence is the key factor that will help you get through it. Confidence will make you appear even more attractive in front of your date. You are not there to prove yourself. You are just being you. Let things flow without worrying too much. The more positive vibes you reflect, the more laid back the atmosphere will be. Also, pay attention to body language and direct eye contact, it's an integral part of communication and confidence.
3.Listen and Ask Questions
Only by paying attention to the person, will you know and understand what they are trying to say. By asking questions, you will seem involved and interested in the conversation. So, be a good listener, and ask questions to form a connection with the other person. The little things you notice make all the difference. Do not wait for the other person to begin the talk, just be yourself and come up with questions from their discussion.
4.Validate and Reflect Feelings
Just like counseling, the technique of restating, works in the dating world as well, but in a different way. It not only provides the clarification that you and your date are on the same page, but also it forms a validation and an understanding that encourages the other person to speak up more. On the other hand, validation does not mean that you are approving of something they did, but rather, it means that you are recognizing and accepting, what the other person feels and thinks. After the validation, you can express your views on their feelings. This will reduce the chance of making judgments on the first encounter, and you will be able to win your date.
5.Use the Power of Body Language
The body language of a person speaks volume. If you find your date fidgeting, this will show that they are nervous. This will be your cue to make things better, and create a laidback atmosphere to put them at ease. Similarly, folded hands shows defensiveness, which may be because you have touched a sour spot. This indicates that you may need to be gentle or change the subject to ease the conversation. Moreover, hand movements and eye contact make the conversation engaging and alive.
6.Take Chances and Don't Be Afraid to Experiment
If you want to take your date to a restaurant, which you have not tried before, then inform them about it beforehand. Do not worry about taking chances. Similarly, if you want to pass a bold comment or a flirty remark, then do not hesitate. You do not know, they might reciprocate it and you will end up having a great time with them. Being courageous and authentic make life interesting and exciting.
7.Have Fun no Matter the Outcome
Don't lose hope even if the date did not turn out the way you expected, or things did not go the way you planned it. Just enjoy yourself, and stop getting too anxious about everything. You did your best, and whatever the end result will be, at least you get to spend quality time with someone.
It is important that you put yourself out there, and embrace every situation, because no adventure will ever take place inside of your comfort zone. So, if you have finally gotten the green light from your date, then be sure to form a great impression on them.