If faced with a challenge so devastating in your small business that you needed money in 7 days, could you come up with the cash? If it was a life or death scenario, could you birth an idea to generate enough sales in one week?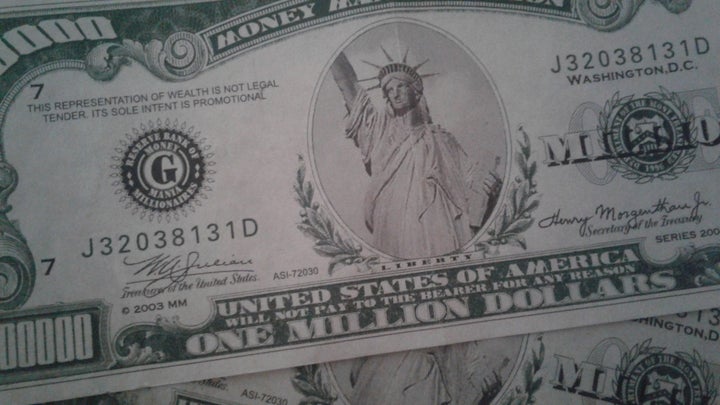 In a recent Huffington Post article, I shared a story about a pizza parlor owner in Houston, Texas that was going out of business. The small business owner had stopped taking his salary and his employees had not been paid. And to add to the horror, one of the owner's teenager kids had a medical condition that was becoming critical.
Without any insurance and no pizza sales, this small business owner found himself in a desperate position. So, he did something unusual and made a heartfelt post on Facebook. And in droves, old and new customers placed orders and maneuvered around highway construction, which the owner considered was the cause for the significant loss in pizza sales.
If you are stumbling now in your small business, below are 7 tips to help you to be in the 20% that eventually survive the first few years versus in the 80% of small businesses that fail.
Refrain from hiding in your office. Ask for help immediately. SCORE, funded by Small Business Administration (SBA), has free counselors to mentor and coach your small business. Danelle Delgado, CEO of Life Intended says, "Mentors help small businesses to achieve success faster."
Get creative and fast. All ideas are good ones when brainstorming. Prioritize ideas based on which ones generate income the fastest and uses your time only to roll out.
Conduct an assessment. What do you have on hand such as customers you forgot to follow up with on a new product they wanted or old inventory where you can have a fast sale on E-bay?
Upsell! Asking do you want to supersize those fries made burger franchises millions and millions of dollars. Start today.
Be like the pizza parlor owner and use Facebook or other social media to interact and add value to your customers and in the marketplace.
Pick up the phone! Call all your customers and let them know you are touching base to check on them and to let them know about your products or services that can really make a difference to them.
Collect your cash. Pull in all outstanding accounts receivables now!
In conclusion, as a small business owner, I am grateful to be in business for over 13 years and recognized as a success story by the SBA. I know the importance of having consistent cash flow to not only keep our doors open but to survive and build a legacy.
I also appreciate coming up with ideas to serve small businesses such as with my Vehicle to Success video series starting in July 2017. This educational series is designed to help small business owners to gain clarity on their big picture, to state critical milestones and to identify ideal customers to generate a steady stream of cash.
Do you have any tips on how to generate cash flow fast for your small business? I love to hear from you.
About the author: Helen Callier, President of Bradlink LLC, an SBA award winning small business, is the author of bestselling 'Your Money is in the Follow Up', The Why, When, Where, Who, What, and How to Follow up Guide for Small Businesses. Helen is also a recognized advocate for small businesses and speaks to small business audiences across the world.
Related
Popular in the Community