I don't know about you... but this was a rough winter for a lot of us.
But it feels like in the last few weeks, we've turned a corner. I'm sure some of it is the weather. Michigan is in bloom with daffodils and tulips galore!
But I also think that there are some little shifts that have made a big difference in my life and may make a difference in yours.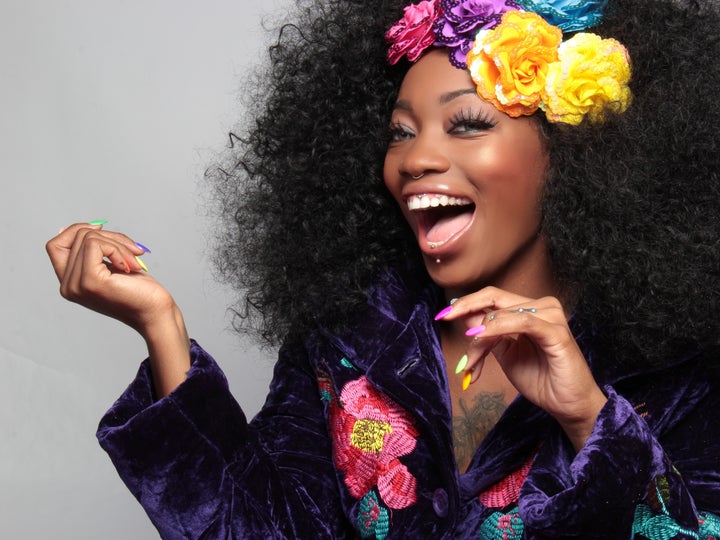 Here are my 7 top tips for being happier whether you're in a funk or just wanting to go to the next level of joy!:
Go Outside: Investing even five minutes in walking outside can have a boost on your happiness because being in nature and low intensity exercise increase serotonin. Try to get outside as much as possible when it's nice from picking the outdoor seating at a coffee shop to exercising outside to taking your kids to the park instead of staying in. I've been out as much as possible this spring.
Move to the Music: I LOVE to dance. That could be dancing in a group or simply dancing at home with the music cranked up. Research has shown that even 30 minutes of dancing to lively music can reduce symptoms of depression and increase vitality. Talk about cheap therapy. When I'm down, one of the best ways out is to dance.
Beautify Your Environment: Investing a little time in making your environment nicer can have a big impact. Consider spending some time cleaning up some papers so you have a clean surface, hanging up the art on the wall that you've had in the basement, or cutting some flowers for your desk. Little details can make a big impact.
Get Help: If you've been struggling with not knowing what to do in an area for a long time, it's probably time to get help. It makes you feel happy when you know that you're not alone and there are people who can give you step-by-step advice on how to address the challenges you face. One of the biggest reasons we feel down is because we feel hopeless. Having direction and skills to move forward can give us hope.
Laugh: So for those of us who have no marathon running aspirations (ehem.. like me) laughter is a great endorphin alternative. Get together with some people--just for fun, watch a comedy movie or TV show or cute animal video, play with kids, or do whatever you need to do to get a good laugh in. Laughter improves your mood and boosts your immune system.
Appreciation: I try to say thank you as much as possible and be grateful for all of the good in my life. One fun thing that I'm doing recently is to incorporate my gratitude for the important people in my life into my day-to-day. In my contacts list for my mobile phone, I have people listed with a happy adjective that describes how I feel about them such as "The Delightful [Name]." That way, whenever they text or call, I see that description and feel gratitude for them.
Let Go: So much of angst we feel in life is in there being a gap between how we think things should be and how they actually are. When we let go of expectations of ourselves and others and just life in general, we can feel so much joy in what is, right here, right now.
I hope these tips can help you use your time in a way that makes you feel happier!! Life's too short to stay miserable.
About Real Life E
Elizabeth Grace Saunders is the founder and CEO of Real Life E® a time coaching company that empowers individuals who feel guilty, overwhelmed and frustrated to feel peaceful, confident and accomplished. She is an expert on achieving more success with less stress. Real Life E® also encourages Christians to align themselves with God's heart through Divine Time Management.
Related
Popular in the Community