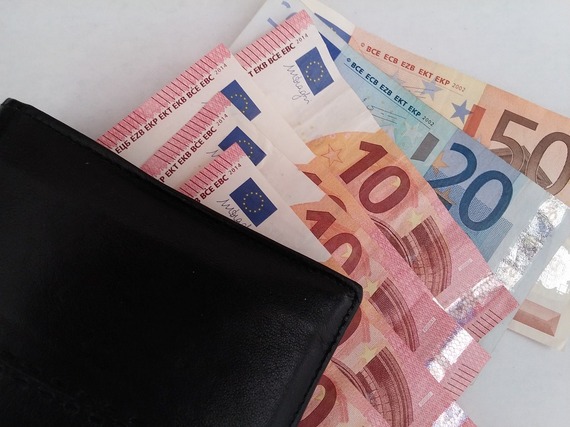 Applying for a home loan is typically accompanied by confusion and stress. It often involves taking several trips to various banks to understand their process and requirements, and a lot of paperwork. Not only is the entire process inconvenient, but also time consuming. In this scenario, finding the most suitable home loan deal, involving low interest rates and other suitable terms and conditions, becomes a daunting task. And since home loan is a long term commitment with the lender, one can ill-afford any oversight. Here's a look at our tips to get the lowest interest rate:
First Do Comparisons
Imagine a scenario where you take a home loan for the next 20 years, only to realize the bank next door would have given you the loan at a much lower rate of interest. Hence, it's crucial that before you apply for a loan, check the interest rates the various banks and other financial institutions are offering. Details of home loans are usually available on the websites of the banks. Portals like PaisaBazaar can be of great help in these situations, with all loans you are eligible for, along with all details, available to you on a single screen with a click of a few buttons.
Be on the Higher Side of the Credit Score
Having a high credit score makes it easier for you to get loans at lower rates. A credit score is like a report card of your previous payments. Most banks and financial institutions consider credit score as a major factor to decide your eligibility for a loan. If you have been making timely payments of your credit card bills and EMIs, your credit score will be high, and hence, chances of banks giving you a loan a lot more.
Do Consider the Down Payments
The down payment made on your house is also a major factor. Usually, the banks lend about 80% of the entire cost of house, while the borrower pays the rest. The higher the down payment, the lower will be the interest rate on the remaining amount. Hence, it is advisable to the make the highest possible down payment for your house. Also, with a smaller down payment, there is usually an added burden of mortgage insurance that your loan provider will charge you for monthly.
Keep An Eye on The Mortgage Tenure
Depending on your income, you need to check the mortgage tenure too. A long mortgage tenure means that the EMI will be low, however with a higher rate of interest. One should always choose a short mortgage tenure, to ensure a lower rate of interest. EMI calculators available online are great tools to choose the most-suited mortgage tenure.
Do Not Apply For Too Many Loan Options
This is a common mistake most borrowers make. To find the best home loan deal, they apply for it with several lenders. What they are not aware is that each lender will check their credit score, and each check will be recorded and will be accessible to all others. Hence, too many checks on your credit score by different lenders reflects poorly as you would seem like a person who is credit hungry. This can hurt your chances of getting the loans as it doesn't provide the trust to the loan providers.
Note The Closing Cost Too
After you are done with all the payments against your home loan, there is another aspect that you need to be aware of. The closing costs, which are around 3% of the loan price, are the last charges that you deal with. Closing costs depend on the appraisal costs, title insurance fee, and other factors. One must include these in consideration when looking for home loans with the cheapest interest rates.
Find Out If You Are Entitled To Be A Part of Special Programs
There are possibilities of you falling under a scheme that may entitle you to certain benefits on your home loan. There are often offers for first time car or home loan takers. The interest rate of loans for women is generally lower. Do check on these offers and schemes, before you finalize your home loan.
Following the above tips would help you strike the best home loan deal with the lowest interest rate. Remember to do thorough research online before even applying for the loan, but do so with the help of only trusted websites as there are a lot of websites providing false or old information. Also, do not hesitate in calling on customer service numbers of banks and other financial institutions for queries and confirmation of what is available on their website.
Calling all HuffPost superfans!
Sign up for membership to become a founding member and help shape HuffPost's next chapter