With millions of Americans struggling to keep up with the rising costs of household expenses and fees on debt, it's no wonder that when Prosper a leading marketplace lender, held its annual loan pay-off contest this year, #MyProsperStory, the San Francisco-based company was flooded with entries.
From heartfelt tales about dealing with huge medical expenses and unforeseen occurrences, to joyous moments such as the adoption or birth of a new baby, thousands of people took the time to share the ups and downs of their financial circumstances.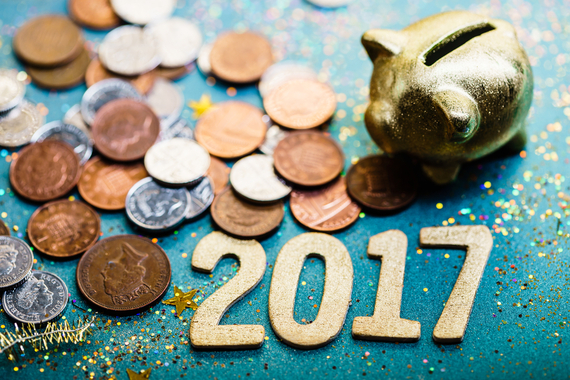 One participant was new dad Adam Yasmin who recalled what it was like when his child was born. "I became a parent, all while I was transitioning careers and dealing with a sea of uncertainty," he explained.
Instead of giving into stress or despair, he took matters into his own hands and applied for a fixed-rate personal loan through Prosper. "The loan I was able to get through Prosper helped me reduce my debt and stay positive about my finances."
As we look ahead to a new year, it's a great time to make sure you're financially prepared for what's to come. Whether your goal is to get a new job, buy a home, start a business or to welcome a new family member, you'll need to prepare financially.
If you're ready to chart a new path in 2017, here are 7 tips to get on top of your finances now:
1. Become more financially literate.
The Financial Industry Regulatory Authority (FINRA) tracks the financial literacy of Americans. Their latest survey revealed that 61% of respondents were unable to answer more than three of the five basic financial literacy questions. See if you can ace this financial literacy quiz.
Use your downtime while commuting, standing in line at the grocery store, or doing chores around the house to boost your financial education by listening to the Money Girl Podcast or an audiobook about personal finances.
2. Create and maintain a realistic budget.
Creating and maintaining a realistic budget is the foundation of a successful financial life. If you don't have a spending plan for 2017, be sure to set one that takes all your fixed and variable expenses into account.
Apps like Prosper Daily and Albert can help you stay honest by tracking spending across all of your accounts and flagging potential fraudulent charges or errors.
3. Max out your retirement fund.
If you didn't meet your savings goals in 2016, don't worry. Get a jumpstart on 2017, by scheduling an automatic deduction from each paycheck that will go into a tax-advantaged retirement account.
If you have a 401k or 403b retirement plan at work, make sure you're enrolled and contribute as much as possible--especially if your employer offers free matching. If you're self-employed or don't have a retirement plan through work, set up an Individual Retirement Arrangement or IRA.
4. Consolidate high-interest credit card debt.
If high-interest credit cards and loans are putting a squeeze on your finances, consider consolidating your debts to save money. Creditworthy borrowers can use an unsecured personal loan, offered through marketplace lending companies like Prosper, to pay off high-interest debt with a low-interest loan.
Consolidation doesn't make your debt disappear, but it reduces the cost so you can pay it off faster.
5. Protect yourself against identify theft.
If a criminal steals your personal information and opens credit in your name, it could take months to resolve the issue. Stay vigilant by monitoring your credit so you'll know if you've become the victim of identity theft.
You can get a free credit report every 12 months from each of the major credit reporting bureaus: Equifax, Experian, and TransUnion.
6. Review your investments regularly.
You can't have a successful financial life by just hoping for the best. Instead, take charge of your financial future by revisiting your investing portfolio at least once a year.
Review the returns you've received and the types of funds you own. Make sure you have the right balance of growth and income funds that are right for your risk tolerance.
7. Set financial goals and revisit them often.
The New Year is a perfect time to set financial goals. But the challenge is sticking to them as the year wears on.
Make a standing date with yourself (and a partner or friend who shares your goals) to review your financial progress on a regular basis. Check in with how you're managing a household budget, meeting savings goals, and feeling about your finances in general.
When you get off track, don't beat yourself up about it. Simply correct any mess-ups quickly and move forward with a renewed commitment to get on top of your finances in 2017. Stay focused on what you want to achieve and make steady progress toward a more prosperous future year after year.
Laura Adams is a personal finance expert, award-winning author, and host of the top-rated Money Girl Podcast. To connect with Laura and learn more click here.
Related
Popular in the Community