You probably will not be surprised if I say that women business travelers are the most fast-growing segment among all the road warriors community. It is obvious that working moms (and moms of kids of 0-3 years old) travel too. But going on a business trip with a toddler?!
Oh, this might seem unusual indeed.
Nevertheless, think about it. Many of us just don't want to leave our babies with babysitters, and sometimes we just don't have a choice except taking kids with us. Moreover, as any other travel, a business trip can be turned into a blessing when shared with the dearest little person.
So, we just need to set a plan. Let's go!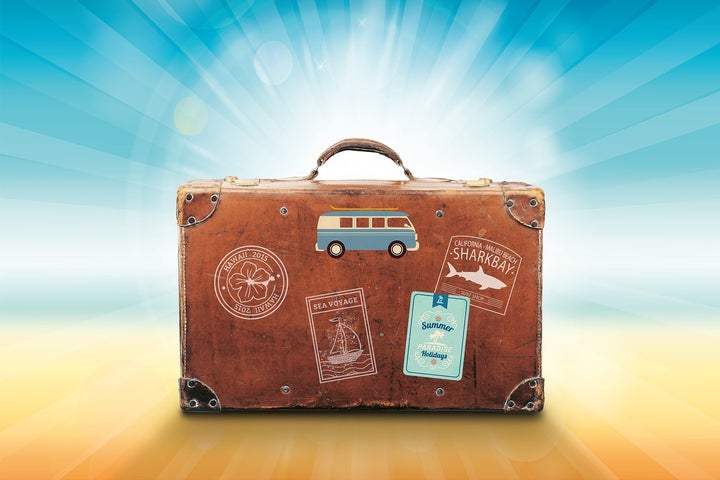 1. Preparing for your flight
When flying with kids, it is better to check with the airline when booking: do they have any special equipment on board? Is staff trained to give the first aid to a baby in a case of an unexpected situation?
What's more, some general business travel tricks are especially handy when you are with a baby. Check in for your flight online in advance; choose your seat in the front of the wing, at least two rows away from the lavatory (but not too far!) and away from the galley. In addition, for sure, if you have economy class, consider upgrading to the business or premium right before your departure.
As it turns out, major airlines often offer funny gift kits depending on the kids' age. Have fun!
2. Choosing your hotel
Actually, it is the most important part of your travel preparation process because the kid will stay at the hotel while you are working. Check if daycare or babysitting service is available prior to booking. There are some vital points to be considered:
What age groups are there available;
What are the childcare service hours: it is essential if you are supposed to attend late meetings and being away after the office hours;
What are the activities, events, programs offered depending on your kids' age;
What is the adult-to-child ratio: it is recommended to be 1:4 for babies 0-18 months old and 1:6 for older children.
If you book your hotel online using the services like booking.com or hotels.com, you can simply adjust your search to the hotels that provide childcare or babysitting services. Such information usually is given on the list of additional services.
3. Passport and visa
If your business trip is an international one, you will need yours and your kid's passport ready. Remember that most of the countries require your passport to have at least three months of remaining validity after the date of your return, and to apply for a visa to some countries (e.g. China) you will need 6 or even 12 months left.
Some countries do not require a visa application from the minors, some visas are free for children under 12 years old, but you need to check visa requirements before traveling.
4. Safety is the priority
To minimize the risks of emergencies you should only have safe baby clothes and equipment with you: no little details that can be swallowed, only convenient clothes that can be easily unbuttoned and buttoned up, only natural materials to avoid any unexpected allergic reaction. Remember: it is twice as hard to look after the baby when you are on the road.
5. Health conditions
If your baby has any health conditions, visit your therapist before the trip. Describe your travel plan: destination, duration, what activities are planned. It is a wise choice to have all your prescriptions and therapist recommendations with you both uploaded to your mobile devices and printed. If you travel abroad, have them also translated.
6. Pack wisely
It is always a good idea to have double the money and half the baggage when you are on the road. Keep your bags at a minimum load. You can buy anything missed in the airport or upon arrival at your destination.
7. Organizing your time and schedule
And the last but not the least. It is always stressful to travel with a baby, and it can become much more stressful when you have a lot of work to do. Do not add up to your stress by trying to be the perfect mom and a worker of a year at one time. Limit your goals to the absolutely needed ones, do not stay up late trying to catch up on everything and do not forget to take care of yourself. You need to schedule both your work and your personal time in a way that will allow you to sleep enough, eat on time and have your exercises.
You see, business travel can be planned in a way that you will have a chance to have fun with your kids and really enjoy it. If your company is making travel preparations for you, discuss your checklist with travel managers and give them as much information about your needs as possible.
Do you have experience of business travel with kids? Do not forget to ping me @angie_walker when sharing!
Related
Popular in the Community