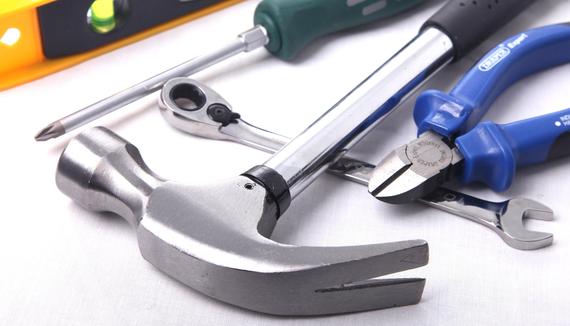 Product managers have mostly been ignored by software vendors. Historically, there were very few purpose-built tools available for them to set strategy, define requirements, plan releases, and create visual roadmaps. This has only recently changed as modern, collaborative, tools have been developed.
Most product managers simply used a combination of spreadsheets, presentation and text documents to communicate their strategy and roadmap. Today, things are different. The emergence of cloud-based applications and SaaS has changed everything. The growth of product management has led to the creation of software used by product teams to set strategy, manage releases, define features, and capture feedback from customers.
Just like other functions in an organization, using the proper tools empowers product teams to collaborate more easily and make better decisions about what they should build next.
They empower product managers to work more closely with the cross-functional teams across the company that they depend on to take a product to market.
Tools that were built specifically for product managers have many benefits. Here are seven ways SaaS solutions allow product teams to be happier and work more efficiently:
1. Set a product strategy
Great products start with a clear product strategy. The ability to capture product strategy is what sets many product management tools apart from generic project management software. Without collaborative software to capture high-level strategy, product teams can quickly build themselves to nowhere.
2. Establish product goals and map them to initiatives
Goals are the quantifiable metrics set by a product manager to ensure they are on track. Purpose-built tools enable product managers to establish goals and map them to high-level initiatives. These become a sign post for the team to measure progress, and make sure the features they are delivering create unique value for the business.
3. Plan for sprints and releases and manage dependencies
Collaborative software makes managing sprints and releases easy. It takes a cross-functional team to successfully communicate value and support users when teams ship a release. To keep everyone in sync and manage critical dependencies, it's important to track all of the technical and non-technical work in one place.
4. Crowd-source customer and colleague ideas
Ideas are the lifeblood of any product, and they can come from many places (both internal and external). Tools today allow product teams to crowd-source ideas directly from multiple stakeholders, including customers, sales, and support. The most powerful way to bring this to life is a comprehensive tool that integrates this functionality. It allows product managers to quickly prioritize ideas so they can build what will add the most value to the business.
5. Define and prioritize features
Requirements management should be an ongoing process throughout the lifecycle of a product. And requirements should be generated by lots of folks, including customers; partners; sales; support; management; engineering; operations; and -- of course -- product management. Software allows product managers to set priorities, keep features aligned with goals, and provide clearly defined features for the engineering team.
6. Create and share visual product roadmaps
Product managers likely spend hours each month crafting the perfect roadmap view to communicate what's coming to both internal and external stakeholders. Product roadmap software stores a roadmap in the cloud and continually updates it as features and dates change. It eliminates the need to continually tweak a roadmap for various audiences, and allows product managers to easily customize views for different audiences.
7. Integrate with other tools that teams use
Integrations allow product managers to collaborate and communicate with cross-functional teams that they depend on for success. Other groups already use third-party tools such as JIRA, Microsoft Visual Studio, Salesforce, and Zendesk. The product team might also use tools such as Slack or HipChat to communicate. It is critical that SaaS solutions for PMs integrate with the tools that the teams already use.

Ultimately, these tools help product managers build better products. And better products means more happy customers.
There is no doubt that the number of product management solutions will continue to expand in the coming years. But this list will provide a brief introduction to get you going in the right direction.
Related
Popular in the Community