(1) Book Ahead or Wait 'til Fall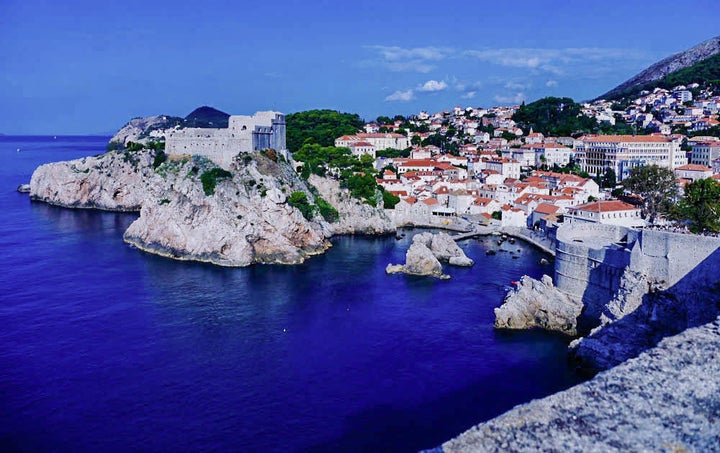 Croatia, more specifically the cities and islands that make up the Dalmatian Coast has grown in popularity as a top travel destination over the years, courtesy of the HBO hit TV series Game of Thrones. Nestled between the Balkans and Central Europe, the summer season is the most popular time to travel to this sought-after Adriatic gem so book well in advance if you are looking to vacation during Sail Week.
However, if you are budget-minded or would rather skip the hordes of tour buses, wait a few months and travel in late September or early October. The weather is still comfortably warm, accommodation prices are low, and you are more apt to find enough solitude to take a selfie in front of awe-inspiring views of the cityscape, the mountains and the Adriatic Sea.
(2) Think Outside the (Hotel) Box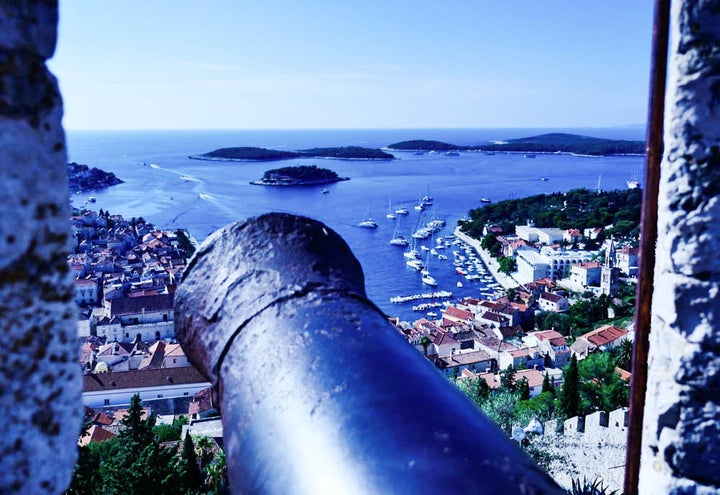 Airbnb is very popular in Croatia, especially in the coastal cities and islands, making it easier for travelers to find hidden gems at reasonable prices near top attractions and restaurants. A quaint, double-twin room, private bath, with free Wi-Fi, situated twenty feet from the Diocletian Palace in Split will cost you roughly $40 a night in early fall.
If you are willing to walk or travel by Uber, you may be able to find even more bang for your buck by staying further out from the main attractions.
Game of Thrones fans will enjoy exploring the backdrop for Kings Landing, but will quickly find there is more to Croatia than just Dubrovnik. The Island of Hvar is an enjoyable three-hour ferry ride from Dubrovnik and offers a panoramic view from a hilltop fortress. Hvar is a great launching pad to go island-hopping and visit the nearby Pakleni Islands, which have pristine secluded beaches and coves. Stay on land and rent a car or scooter for an afternoon of travel to the picturesque town of Stari Grad for some Gelato.
Split is the second largest city in Croatia and should also make your must-see list. Split is known for its lovely beaches and boardwalks lined with shops, bars and restaurants, but even more so for its ruins - the large 4th century fortress known as Diocletian's Palace.
If you're staying longer than a week, visits to Zadar, Plitvice Falls and the capital of Zagreb to round-out an almost complete trip of what Croatia has to offer.
(4) Trains, Boats, and Buses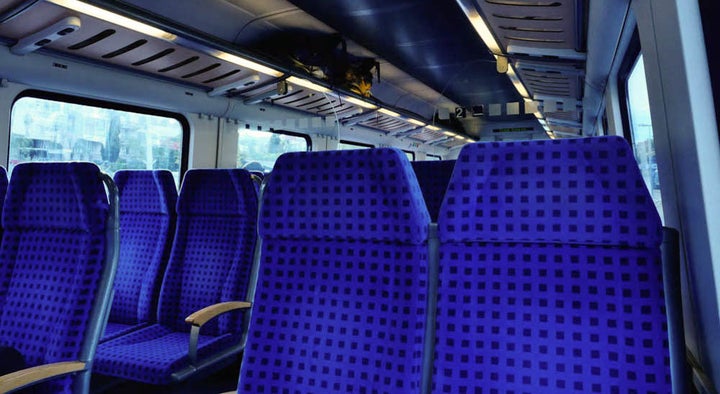 There are many travel options when visiting Croatia. Some destinations are connected via ferry, such as from Dubrovnik to Hvar, while others have multiple connections via bus or train. Buses are the most popular way of traveling between cities and towns within Croatia as they seem to be the fastest with more daily departures. Trains, where there are connections - such as from Split to Zagreb, can be remarkably cheaper but can take anywhere from 1-3 hours longer. If you like to move around and can find a schedule with a shorter route, you'll find the train to be more relaxing and worth the extra hour of travel time.
City buses and trams are also a great way to visit different cities if you'd rather skip walking. Uber is offered in most of Croatia, so you can avoid higher-priced taxis.
(5) Dubrovnik Attractions and Sunsets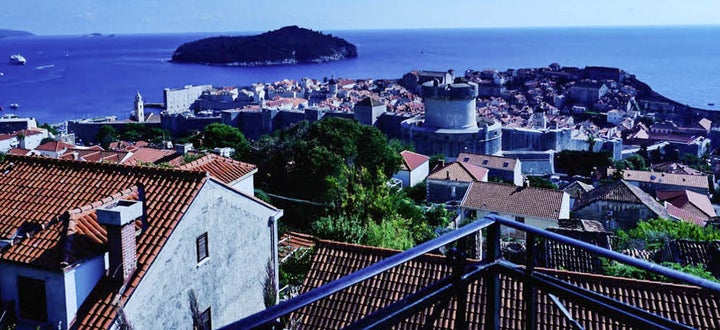 It's not easy putting into words the feeling that descends the first time you set your eyes on the beauty of the Dubrovnik's old town. Limestone streets flanked by baroque-style buildings, nestled on the turquoise backdrop of the Adriatic Sea, provide some jaw-dropping sunsets. It's no wonder heaps of travelers pour into to the Old City, or that travel has increased ten-fold over the years. The best time to take it all in is early morning in order to beat the hordes of travelers piling out of the tour busses. This is especially true when visiting the ancient city walls. If you arrive mid-morning or early afternoon, be prepared to move at a snail's pace.
Make sure you leave room on your daily itinerary to locate this somewhat secret lookout point to take in a sunset. It will not cost you any money and you will rarely find any tourists. Here's how to get there. Before you enter the Old City through the Pile Gate, with the water at your back, take the staircase you see on your left. Walk up a flight to the next street and continue upwards, crossing several other streets, until you reach a street named Srednji Kono where you will take a left and walk 50 meters or so until you see a spectacular lookout and a breathtaking view on your left. Take a few deep breaths and soak it all in.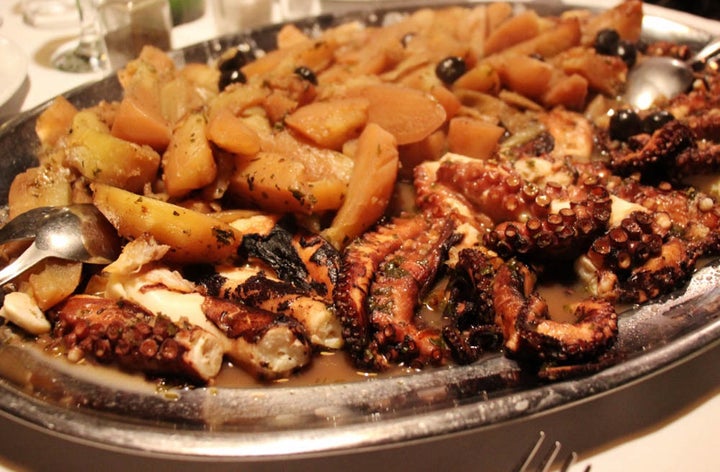 Croatia truly has the right mixture of contemporary and old-school cuisine. If you're in the mood for traditional Dalmatian faire, try the Peka. Peka is a blend of vegetables and meat sprinkled with olive oil, herbs that is baked to brilliance in a pot under a bell-like dome that is thrust in the fireplace. Lamb and octopus are a few traditional favorites. Kod Joze located in the heart of Split is a great place to try some Peka. Be ready to eat or share a meal, as the portions are massive.
Try the Pizza and Gelato, especially in Dubrovnik. Pizzeria Mirakul located near Dubrovnik's main street, has been known for its Napolitano-style crispy, thin pizza dough for decades. Sladoledarna Dubrovnik Gelateria is located right as you enter through the Pile Gate at the top end of Placa Square. The vast assortment of gelato for 10 Croatian Kunas (Roughly $1.60) is a great way of cooling off after a morning of walking around the city walls. However, it melts quickly in the heat so don't eat it too leisurely.
Finally, if you make it to Zagreb, visiting the Pekarne Dinara Bakery is a must. It is not too heavy on the wallet and the delicious assortment of baked goods will have you coming back for more. You can find the Pekarne Dinara Bakery near the Zagreb Cathedral just outside the Dolac Market.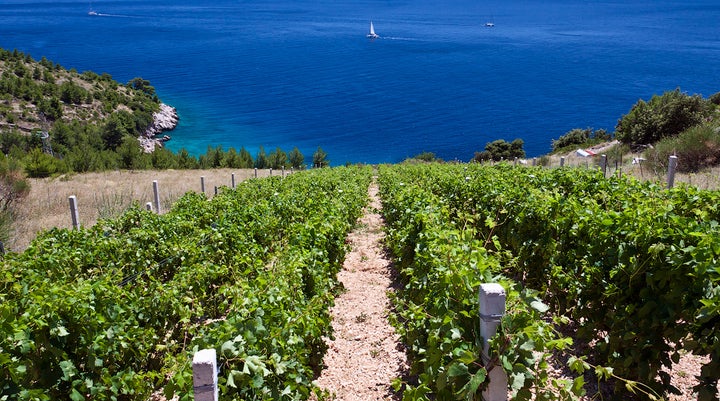 Wine in Croatia is fantastic! Greek settlers were the first to introduce vineyards to the Croatian Coast back in 5th Century BC. Croatia produces a majority of white wines with around 300 official wine-regions throughout the small, island-heavy country.
If you enjoy white wine try the Posip, a full-bodied infused with apple, vanilla spice, and citrus fruit flavors married with just a hint of almond. For red wine lovers, try Teran, which touts a forest berry flavor with a scant of smoky game-like meat. Croatia hosts several daily wine tours and tastings that operate out of Split, Dubrovnik, and Zagreb.
Related
Popular in the Community