While almost every American could probably tell you some of the most prominent details of the life of Abraham Lincoln, such as his time living in a log cabin or the opening of the Gettysburg Address, there is still much most people don't know about the country's 16th president.
With his 206th birthday almost upon us (Feb. 12), take some time to familiarize yourself a bit more with the American leader whose actions helped save the Union so "that government of the people, by the people, for the people, [did] not perish from the earth."
Here are seven little-known facts about Honest Abe:

Lincoln ran for U.S. Senate twice (1854 and 1858) but lost both times.
He served in the Illinois General Assembly as a member of the Whig Party before he joined the newly formed Republican Party.
He didn't win a single Southern state in his 1860 presidential election.
He established the country's first income tax.
He re-structured his second inaugural address just before delivering the speech by literally cutting and pasting it into a new format.
He is estimated to have only received a total of 18 months of formal education.
Before he was president, he was an attorney and lobbyist for the Illinois Central Railroad
Check out 13 more facts at Reboot Illinois to find out to which church Lincoln belonged and what kind of pet he allowed to sit with him at the table during dinner at the White House.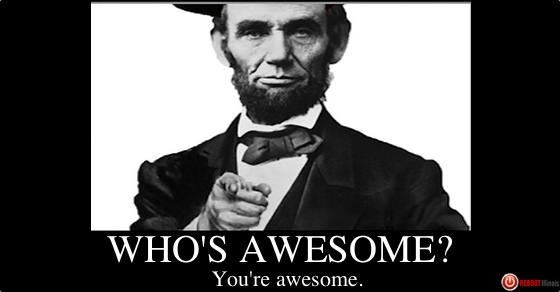 Sign up for our daily email to stay up to date with Illinois politics.
REAL LIFE. REAL NEWS. REAL VOICES.
Help us tell more of the stories that matter from voices that too often remain unheard.