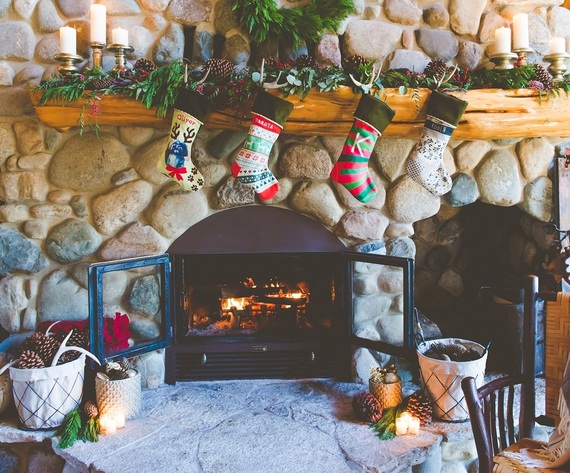 It's time to deck the halls. As you scramble to figure out how to decorate your home for the holidays, try to think outside the box this year. Red and green everything has been done to death. So instead of displaying dainty accent pieces, and immortalized statues of the baby Jesus, stylist Jen House Design and I decided to play up the amazingly rustic parts of Christmas that people overlook.
Captured at Sunset Cove Bed & Breakfast in Pinckney, Michigan, this affordable spin on Christmas is just as elegant as the traditional red and green swag. No matter if you just want some extraordinary ways to decorate your home for the holidays, or are hosting a lavish holiday party for colleagues, this inspiration will hopefully make you fall in love with the holiday all over again. These ideas are easy, accessible, and reasonably priced.

Step 1: Use faux antlers within your holiday decor.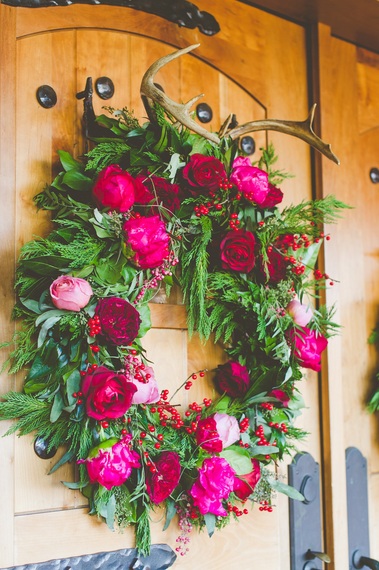 Antlers are a trend that have really started to emerge during the past several years. Some may shy away from this design choice, but there is something captivating about their sleek shape. No matter what you do this year, stop decorating with creepy elves. Halloween has passed.
Yes, red and green will always be holiday staples. However, that doesn't mean your home has to be plagued with those two tones. Try using alternative colors for the season. Pops of blue, brown, and yellow can be surprisingly chic during the holidays.
You may think that poinsettias, holly and ivy are the only ways to go -- but think again! Forgo using bundles of classic red florals, and instead mix them up with varying shades of pink. Think about that trendy "ombre" effect that everyone can't seem to get enough of. This layering effect will create a truly unique holiday centerpiece that loved ones will swoon over.
Christmas tree sprigs don't just belong on your mantle this year. Try using left over pieces on the backs of your dining room chairs. This is a unique and easy way to quickly dress up any holiday tablescape. It's a simple DIY project that is practically free. As long as you have some string or twine handy, there is no right or wrong way to achieve this look. These particular trimmings happen to be tied on with leftover leather shoelaces that you can pick up at your local shoe cobbler.
Most people spend hours hanging Christmas lights around their front yard, and several intense days figuring out how to decorate certain rooms for some festive holiday entertaining. All the while, the bedrooms end up looking like "The Grinch Who Stole Christmas." Adding in very simple furnishings, such as decorative pillows, will instantly spruce up a blank space. Play with different colors to come up with one complementary concept.
Step 6: Use flannels for everything.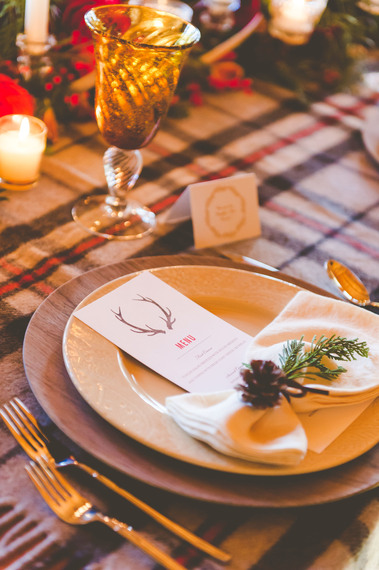 Okay, maybe not everything, but flannels are a great choice. It's easy for the holidays to become very frilly, very fast. However, this unique choice keeps things clean, rustic and timeless. Instead of spending extra money (which no one has this time of year) on a new tablecloth, pull out one of your favorite flannel blankets. In a matter of seconds, it can become a versatile table runner. And don't skip on the menu or place cards. You can make really great ones over at TinyPrints.
Step 7: Don't stuff your tree with fake presents.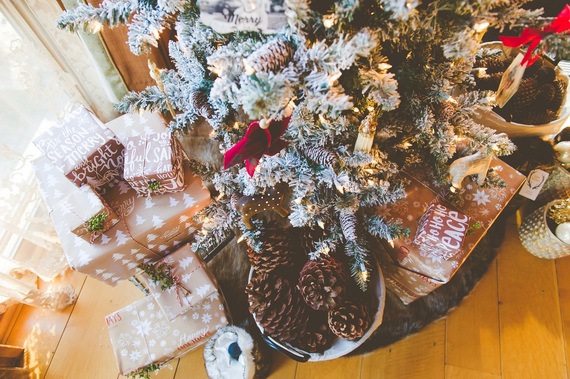 Come on, you're better than that. If you need something pretty to look at under your Christmas tree, use actual decor pieces. We love using simple items, and often times, you can utilize things just sitting around the house. One of our favorite holiday decorations are pine cones. Stash several in a basket, and voila! Your tree now has character, as well as some classic rustic charm.