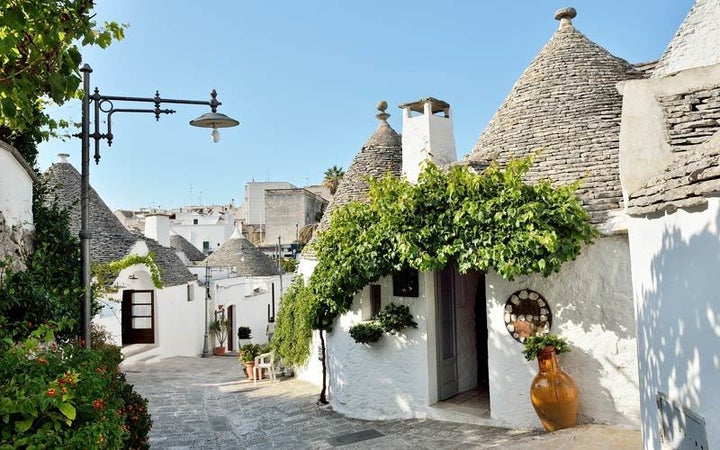 With over 50 million international travellers arriving on the shores of Italy each year, popular cities such as Venice, Florence and Rome march to a busy, and often chaotic beat - particularly during the summer months.
Yet out of the limelight, and maturing steadily is the region of Puglia - known affectionately as the 'heel of Italy'. A southerly region that very much dances to its own jaunty tune and where glorious countryside and the warm azure waters of the Adriatic and Ionian seas provide the backdrop to its elegant towns and cities.
It is one of the few remaining areas of Italy which remain untrammeled and oozes an authentic charm distinctive to the south of Italy. I reveal the secrets of this enchanting, undiscovered land which make it a serious contender on your vacation list.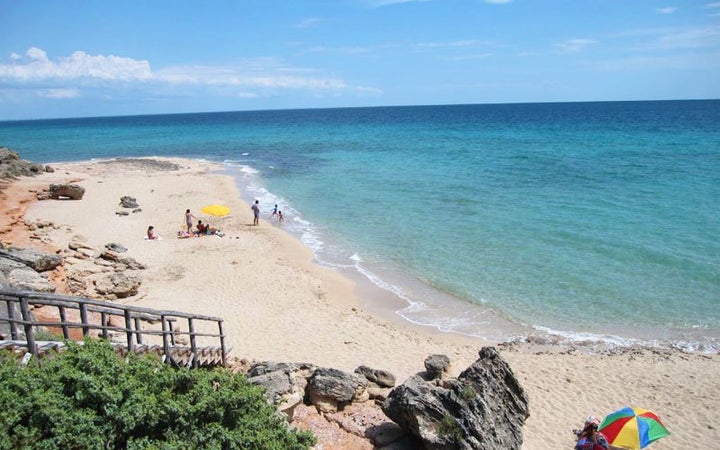 Puglia's beaches continue to be a big draw for tourists and with miles and miles of golden sandy beaches and crystal clear lagoons, it isn't hard to see why.
In terms of beaches to visit, the southernmost tip of the Salento peninsula, where the waters of the Adriatic and Ionian meet, has some amazing coved beaches and aren't too overcrowded. Note that these areas do get busier and are popular among Italian tourists during the summer months of July and August.
Salento has some of the best beaches on mainland Italy. In particular, Gallipoli has many beaches with lots of chic beach bars which look out onto a sea that looks positively Caribbean. But if you're looking for something that bit more special, L'ultima spiaggia delle Cesine is nestled among its own pretty oasis and is very unique.
Trulli (Trullo singular) are one of the region's most famous attractions and rightly recognised by UNESCO as a world heritage site. Characterised by their distinctive conical shape and white tipped roofs, these fairytale dry stone huts were originally constructed as temporary shelters or dwellings for agricultural labourers.
In the province of Bari, the beautiful and upmarket town of Alberobello is home to whole districts packed with more than 1,000 trulli - some of which serve as boutique guest accommodation. The town also has some great restaurants and quirky shops.
The Grotte di Castellana are one of the most important attractions of Puglia and an important natural heritage of Italy. They are located at the entrance of the Itria Valley, not far from villages such as Alberobello, Cisternino.
A guided tour meanders across 3 km of stalactites, stalagmites, fossils, canyons and caves. Formed over 90 millions years ago and at more than 60 meters deep, it really does stimulate the imaginations of both children and adults.
To see nature at work, visit Torre Guaceto, a WWF nature reserve where you'll find flamingos basking in the sun in their natural habitat. This truly is a must-see!
Puglia is very attuned to its coastline and therefore not surprising to find lots of fresh fish and seafood feature heavily in 'cucina pugliese'. For an awesome seafood dish try Purpu alla pignata which is fresh octopus cooked in terracotta pot. Meat lovers should try gnommareddhi which is a type of roll made with sheep's liver, heart and lungs. Think meatball, but much more 'meaty'.
Other typical dishes available include, orecchiette con le cime di rapa and taralli. These fertile lands and its gnarly olive trees also give way to some of the best olive oil production in the world.
A combination of top-quality local produce and authentic Italian home cooking make it a real foodie sanctum.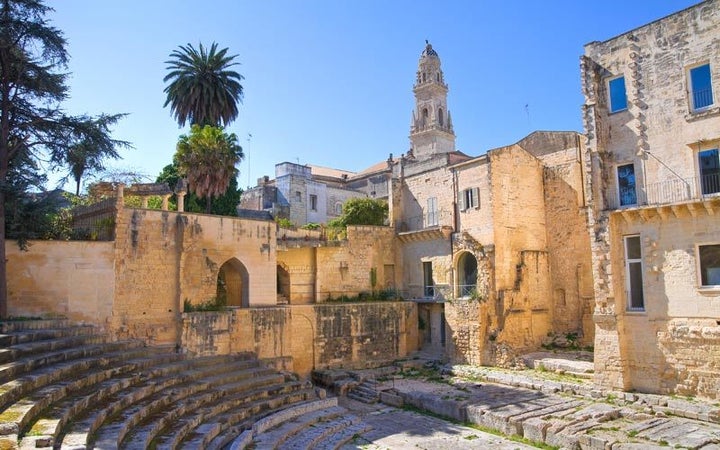 Due to its proximity, Lecce which is Puglia's second largest city, has a long traditional affinity with Greek culture According to Greek records, the Messapii who founded Lecce are said to have hailed from the island of Crete. This is very much reflected in some of the ciy's architecture.
Seek out the hidden gems such as the Roman Theatre - not to be confused with the amphitheatre. You can find it pretty centrally with a stroll down Via dei Perroni, then turning right onto Via del Palazzo dei Conti di Lecce.
The region is also dotted with pretty whitewashed towns and villages such as Ostuni. Ostuni is known literally as the 'White City' and is one of southern Italy's most beautiful towns. Situated on three hills, it is characterised by pretty white houses, small piazzas with bars, restaurants and stunning views.
One of the more famous red wines from the region is Primitivo which is a variety of red grape grown across Puglia. There is little question that Primitivo's modern-day home is in southern Italy, although it's thought to have arrived originally from the coastal vineyards of Croatia - just across the Adriatic.
The name near enough translates to 'early one' which refers to the grape's tendency to ripen earlier than other varieties. Today most Italian Primitivo is made rustic and robust and is intense in flavour.
A great wine to try is 'Es' by Gianfranco Fino. This fruity, peppery Primitivo hails from the pretty Puglian wine region of Manduria.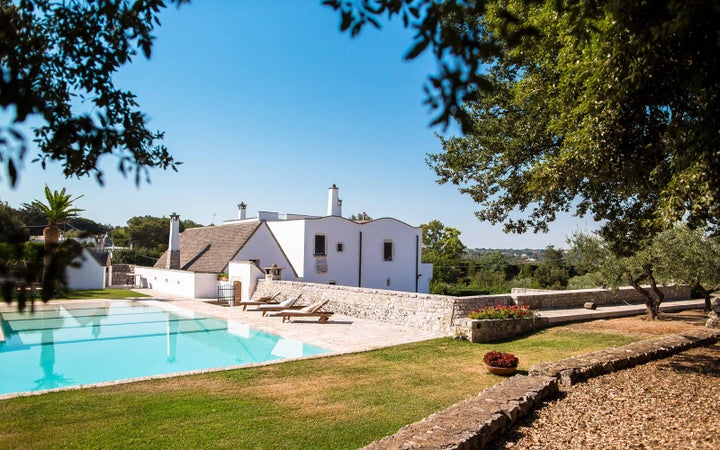 Puglia has plenty of dreamy holiday accommodation available and there is a good range of luxury properties available. Top-range luxury is still well priced in Puglia. For groups, from just 12240 euro per week, you'll get a stunningly stylish Masseria - ancient Puglian farmhouse - situated within 8 acres of private garden dating back the 18th century, furnished with art masterpieces and worthy of a Hollywood celebrity (in fact, it has accommodated several already!)
Puglia, although well prepared for tourism doesn't have the crushing crowds of the more visited areas of Italy.
The best months to enjoy Puglia are from May to the middle of July and from September to the end of October. During these months you'll be blessed with warm sun, quiet beaches, uncrowded restaurants and better prices.
So, swap endless queues for monuments, museums and even restaurants for the tranquility and a slower pace of life and watch unrivalled sunsets with a glass or Primitivo or two.
For anyone looking for villas in Puglia, good food and wine, beach clubs alongside the history and culture that Italy is famed for, this rustic land really is difficult to beat!
Puglia is served by two main airports; Bari in the north and Brindisi in the south.