A well-placed area rug can do wonders for any space. It can instantly add warmth and comfort across cold, hard flooring, it can help define a space and make it feel more intimate, and it can help make a space look larger than it is. Whether your area rug is in your bedroom, living room, or dining room, make sure your area rug stops 6" from the wall.
This area rug wasn't meant to hide under furniture. This modern tree design is a plush focal point for this room. If your area rug to stand out, place furniture just off of the perimeter and consider a glass-topped coffee table for a clear view of the rug.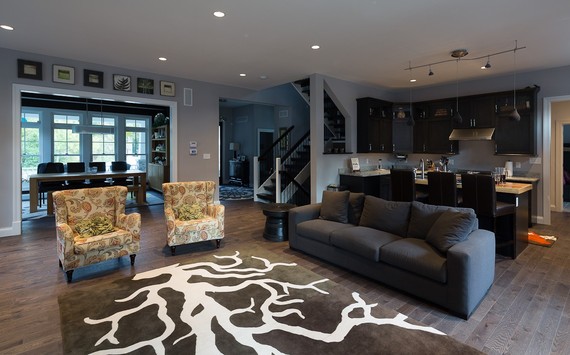 Active House USA by Hibbs Homes, LLC.
Vintage rugs lend a faded and earthy feel to any space. This dining room, with its traditional furniture and monochromatic pallet, is instantly warmed up with this antique-looking rug. To replicate this look you can purchase an actual vintage rug or look for a pre-faded new rug.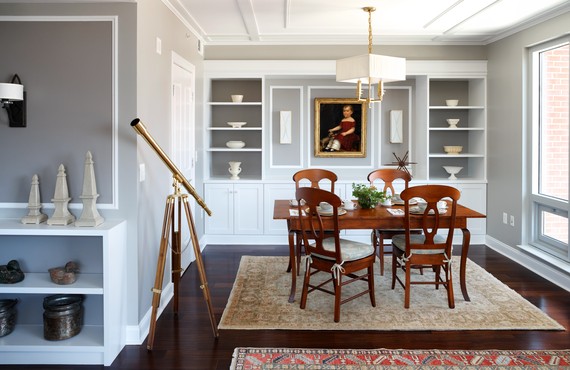 Condo Remodel by Wentworth, Inc.
Bedrooms are made a lot warmer and cozier with a plush area rug like this one. The subtle pattern and relaxing colors of this rug lend a tranquil ambience to this bedroom.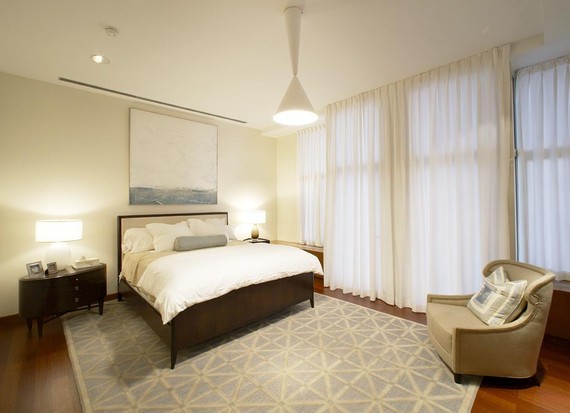 Manhattan Duplex by Zivkovic Connolly Architects
This penthouse apartment spared no expense and the evidence is clear in this modern eclectic living room. The area rug is an unusually large oval and made from small patchwork material. The slight mosaic pattern balances out the designer collection in the space.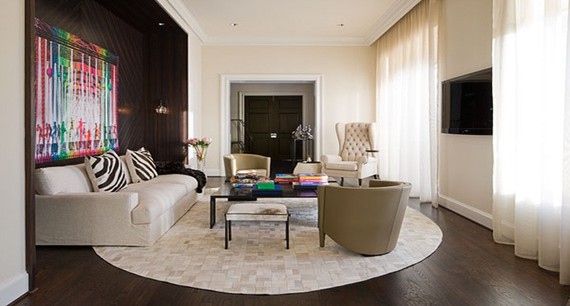 Penthouse by Sojo Design
Very often the great room is subdivided into separate kitchen, dining and living spaces. An area rug like this one helps to unify an area within a larger space. This warm toned area rug brings warmth to the polished stone floors and dominating stone fireplace.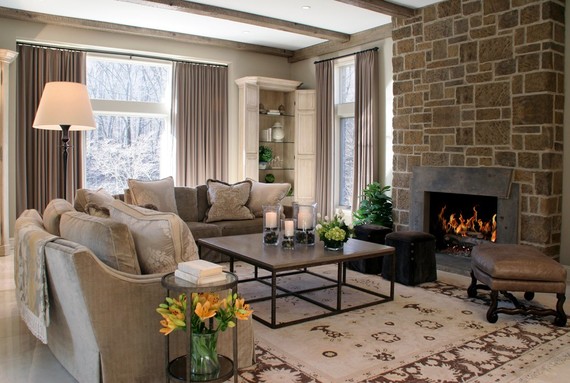 Moreland Hills Luxury by House of L
A fluffy white area rug is an excellent counterbalance to the dark ceiling and flooring in this apartment. Not every dining table can withstand this type of rug: the higher the pile, the easier it is to lose track of spills and crumbs. Be sure that you keep your dining room rug fresh by regularly vacuuming and cleaning http://porch.com/local/home-cleaners/ .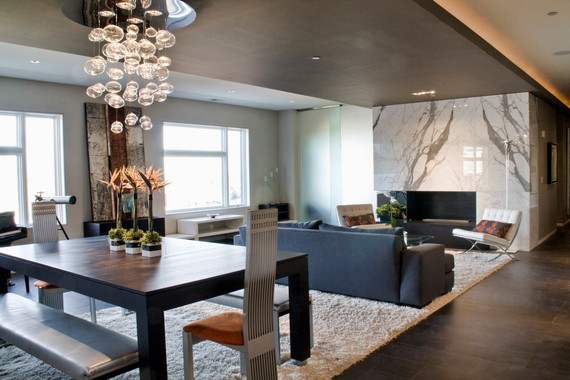 Dream Home by Rottmann Collier Architects
This custom area rug highlights the architectural details of the dining room and speaks to the beautiful window treatments. Patterned rugs are perfect for dining rooms as they help disguise errant crumbs and help make the space look larger.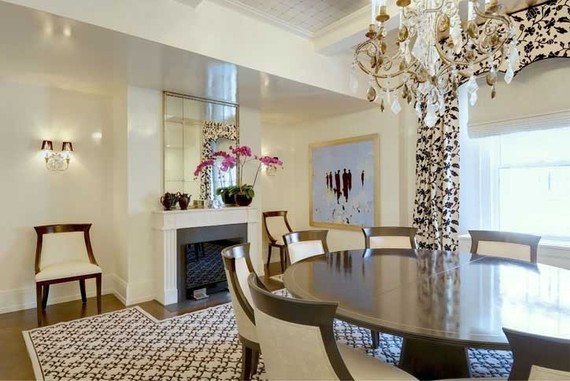 66th Street by Eric Cohler Design