7 Ways Australia is different to the UK
I've lived in Australia since 2007 but despite being here for such a long time, I'm still sometimes surprised at the differences between the UK and Australia. I thought they would be so similar and they are in some respects but here are my 7 ways Australia is different to the UK:
1. We celebrate the Queen's birthday here
By having a day off work! A day off, to celebrate with the Queen. How very lovely and how very un-British. They don't do that in England. It's a big win for Australia.
In most states it's on the second Monday in June. Happy Birthday to the Queen, don't mind if I do take the day off with you.
Her actual birthday is in April. A minor detail. No need for questions I say.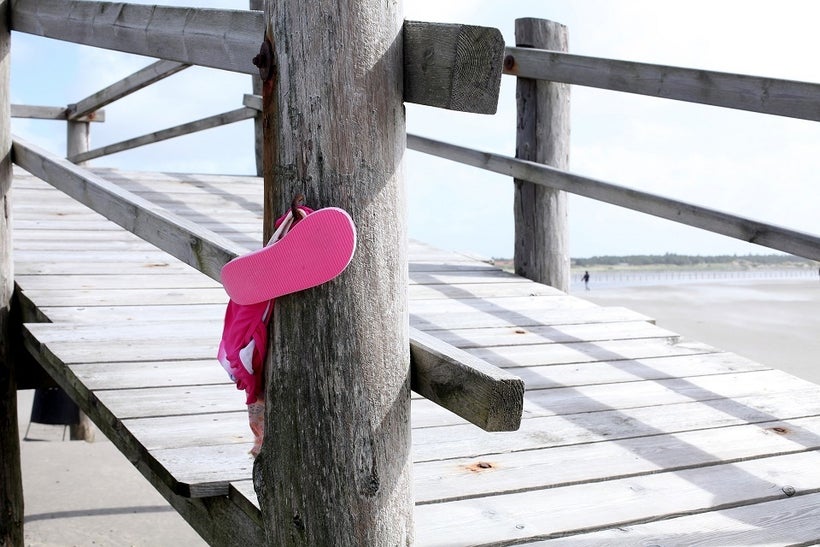 2. Thongs...but not as you know them
Rather than the skimpy pant variety, 'thongs' here are 'flip flops' to the Brit. So when a bar has a 'No Thongs' policy, no need to show them that your bum is fully covered.
3. Manchester...it's something else
Many places in Australia are named after towns and cities in the UK and the rest of the world. For example, I live in Newcastle. According to Wikipedia, it's the place where the most dangerous convicts were sent. Interesting!
It's never a surprise to find places over here named after places I've been in the UK though and it's quite nice to compare them.
Except when it comes to Manchester, my favourite UK city.
Manchester, is the name Australians give to Bedding. BEDDING. So you go into a department store and there is a Manchester Department. It's the weirdest thing.
Apparently it has something to do with Manchester producing cotton for bedding, back in the day. I'll never get used to it though.
4. They don't put vinegar on their chips
It just isn't right. Chips should be smothered in salt and vinegar, shouldn't they? Mmm Sarsons Malt Vinegar - my mouth is watering just thinking about it.
Oh and chips here are what Brits call crisps. Actual chips are called Hot Chips. I'll never get used to it.
I'll be having chips for dinner then. Hot ones. With vinegar.
5. Plug sockets in the bathroom
Is this done anywhere else in the world? I don't know, it just seems a bit...dangerous to me. That said though, I use them and they're very handy! No complaints here.
For the last two, visit the original post here!
Read more from Mim at https://www.lovefrommim.com/
REAL LIFE. REAL NEWS. REAL VOICES.
Help us tell more of the stories that matter from voices that too often remain unheard.
This post was published on the now-closed HuffPost Contributor platform. Contributors control their own work and posted freely to our site. If you need to flag this entry as abusive,
send us an email
.