Financial technology (fintech) is becoming a game-changer, both for financial and technology sectors. Investments are pouring in fintech globally. Fintech grew 11 percent in 2016 making it a $17.4 billion industry. Competition among fintech startups is starting to get fierce in their hopes of being the first to market for their services. Even traditional institutions like banks, lenders, and insurance companies have acknowledged the disruption caused by fintech and are making moves of their own to keep pace. Banks such as Santander and RBS are keen on collaborating with startups.
The revised Payment Services Directive (PSD2) in Europe takes effect in 2018. PSD2 enables users to allow third parties access to bank accounts. This means that fintech services will be able to manage their users' finances where banks will essentially function as a sort of backend while fintech apps and services will serve as the front end. This creates a wide array of new financial services to be created and offered.
These developments have major implications across all sectors and is expected to impact the job market as well. Here are 7 ways in which fintech is changing the job market.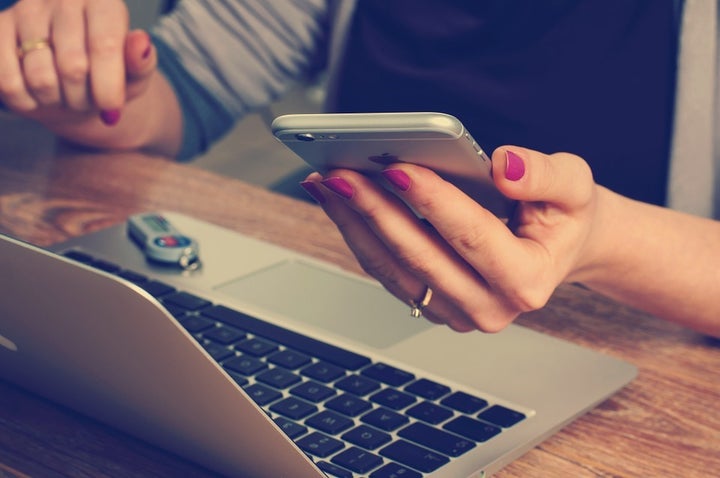 1 – Remote work becoming more viable
Technology has enabled virtual teams with even more productivity than collocated teams. Due to the perks of working remotely, many professionals have also opted to become independent contractors over regular employment. Thanks to fintech, getting paid is not an issue anymore. Freelancers and contractors can use solutions like PayPal which have invoicing and global payment features to help facilitate charging and even empower cross-border work.
2 – More payment options for employees
Back in the day, direct deposit was a blessing for those who dreaded having to encash physical paychecks. Today, employees have a variety of options to receive wages. There are now even a variety of ways to get paid due to the rise of payment services and digital currencies. Some companies now offer wages in Bitcoin as an alternative to traditional currencies. Some freelancers based in countries where cross-border payments are difficult even take gift cards as payment.
3 – Fintech-empowered rewards and benefits
Aside from digital currencies, the growth of brand loyalty cards also now gives employers options to reward staff. Employers could provide incentives in the form of brand credits. However, since gift cards are still taxable, companies can even use personalized gift stores and online gift registries. This allows employees to choose what de minimis rewards they want which can be tax exempt. It would not be much of a surprise for companies to even advertise these as part of the perks of the job.
4 – New technical skills required
The growth of fintech as an industry is also forcing companies to reconsider the skill sets they need to thrive in a fintech driven environment. Workers in traditional financial institutions will be the ones with the most pressure to adapt. Financial services are now targeting data analysts to work on big data, cybersecurity experts to work on improving safeguards to both common threats and financial fraud, and specialists to develop internal competencies in technologies such as blockchain and machine learning.
5 – Soft skills are increasingly important
Soft skills have now come to the forefront of professional aptitude across industries, more so in fintech. Fintech apps and services are designed to be easy for end users. A customer-centric mindset is a must for those involved in developing and implementing customer experience. Teams must also be able to work using agile approaches over traditional waterfall workflows. Adaptability and people skills are crucial as organizations deal with constantly evolving requirements.
6 – More job cuts in traditional institutions likely
Those in traditional institutions face a real threat of job cuts. Last year, Bank of America laid off 8,400 jobs as the bank invests more in digital initiatives. Brick-and-mortar banks branches even face closure as online and mobile banking grow. Tellers are now replaced by touchscreen kiosks. In addition, major developments in artificial intelligence and machine learning now allow for the automation of tasks across business functions. Chatbots are now being used to function as front liners in sales and support. Robo-advisors also challenge the competence of human financial advisers. Job cuts are inevitable as these technologies mature.
7 – More opportunities with startups
As traditional institutions downsize, the continued growth of fintech presents career opportunities for workers. However, in order to take advantage of these, professionals need to develop new skill sets. Those who are displaced from traditional institutions may look into retooling and transitioning to fintech ventures instead.
The environment is increasingly becoming more favorable for fintech ventures worldwide and fintech's impact could be far-reaching. It cuts across a variety of concerns for professionals ranging from the ways they could be compensated and the evolving skill sets being required of workplaces. Fintech is a growth industry and there are a variety of segments to venture into. Currently, most fintech ventures are in payments, investments, lending, and personal finance though others are already working on insurance and foreign exchange. Developing relevant expertise in these segments could open doors for anyone looking at a career in fintech.
Popular in the Community