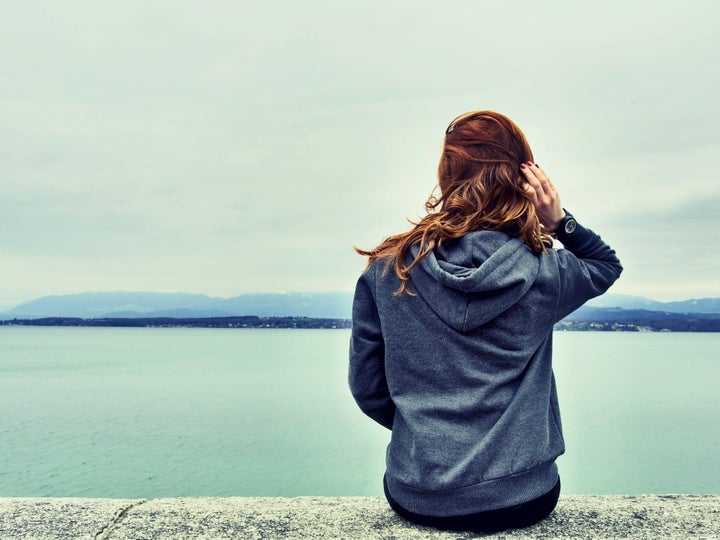 Know when to stretch yourself and rise to a challenge. Stepping outside of your comfort zone in order to grow is a necessary part of a meaningful life—and getting comfortable with being uncomfortable is like building a muscle so it's available when you need it. Just make sure you know how and when to recharge your energy as you move towards your victory.
Can you think of a challenge you'd like to take on in order to improve your life in some aspect? You are in good company. Successful people have always put themselves out there to accelerate achievement. And while it might not be easy, it gets easier and it's certainly worth it.
An example of this in history is Charles Darwin, who waited thirty-four years before he published his researched idea that humans evolved from monkeys. Many believe "Darwin's Delay" was due to his fear of being judged. Most of us can relate to that. The key thing is this: while he was judged by some, he was also revolutionary. He created change and impacted millions of people.
Your goal may or may not be to impact that many people. Whatever your goal may be, let me make this clear: being afraid is okay. It's normal. But it doesn't need to limit or stop you. You don't have to make choices out of fear or collapse into it. You can recognize that the fear is there, accept it as normal, and step past it on your journey toward overcoming your challenge. Facing your fears and doing it anyway is the "magic formula" for success.
Wondering how to do this? Here are some strategies.
Decide that whatever "it" is, it needs to happen. It needs to be done, needs to be said, and needs to be handled. Trust yourself. Take action. But be aware too—when emotions are involved it's important to give yourself enough time to understand and process what needs to happen and what the best course of action will be. Trust your instincts, but be careful if emotions like fear and impatience creep back in.
Make a conscious decision to break your goal into actionable steps. As the saying goes: "How do you eat an elephant? One bite at a time". Put the end goal off to the side (you won't forget about it) and focus on the next step or two that need to be taken. Looking at the big picture is important when you're formulating your plan, but once you have that plan you will feel far more empowered and motivated if you spend your time and energy on just the steps in front of you.
Do the first step, second step, third step, etc. until you reach completion. Write down your steps and track your progress. Put this list where you will see it daily. This will keep you accountable as you "check in" on your progress.
Setting up external accountability is recommended as well. Make it known to people you trust that you are pursuing a goal. This could be a coworker, mentor, spouse, or best friend. Let them know the best way to encourage and support you. This takes your goal out of your head and puts it out into the light of day where others can cheer for your progress and support you. Support networks and mastermind groups can be helpful for your success.
Keep checking in with your goals so that you aren't distracted from your objective. Keep a copy of your list in multiple places—from your smart phone to your bathroom mirror to your kitchen counter or a sticky note on your laptop to the wall by your bedside table. Better yet, save a picture that reminds you of your goal as your laptop or desktop background. This will remind you of your goal every time you return to your computer.
Make sure you take time to recharge your energy. This is vital. Neglecting this aspect will lead to burn-out which can be difficult to recover from. Take time to recharge regularly. Tune in to what your body and mind are telling you. Determine for yourself what works best for you. Take a walk or a hike, relax in a bathtub, make yourself a cup of tea, call your best friend, read a book, listen to music, have a massage….whatever will help to restore your energy!
Celebrate! Once you've achieved your goal, celebrate! You deserve it! You earned it! Celebrating your victories is very important. Taking time to acknowledge your efforts, energy, and success is part of taking care of yourself. You choose what is meaningful for you, but take some time to honor your accomplishment and treat yourself right. Your mind, body, and spirit will keep you strong and energized.
Treating yourself well is tied to confidence. You recognize your value and take care of and advocate for yourself in all situations. This supports all of your endeavors. No matter how hard the battle, when you accomplish goals and come out the other side, you'll have expanded your repertoire and comfort zone and it won't seem as difficult in the future. Next time you'll think back and remember your success and you'll know how to proceed with less hesitation.
As an introvert herself with over 20 years in executive leadership positions, Stefanie recognizes the importance of knowing and utilizing your natural strengths to make a difference while staying true to your authentic self. You can find her at www.LeadWithConfidence.com supporting quiet leaders from diverse industries. As a certified Myers Briggs (MBTI) Facilitator Stefanie specializes in working directly with leaders to identify and leverage their strengths.