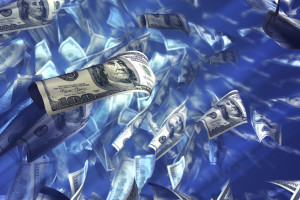 Over the last 15 or 20 years, hospital billing and collections policies and practices toward uninsured and under-insured patients have come under increased scrutiny, resulting perhaps with the creation of the highly controversial Affordable Care Act.
Ostensibly, the business of every hospital is to provide the best quality care and meet the needs of the patients and communities they serve. The results of each hospital varies for a variety of reasons. But one issue which nearly all hospitals have is with regards to the patient's experiences regarding billing issues after (and many times, before) their treatment. Most hospitals are still set up using systems inherited from the 1940s, and lack the resources and know-how to ensure positive resolutions. More often than not, this is why relationships with patients suffer.
Lost healthcare revenue in American hospitals due to self-pay billing issues is as high as 20 to 30 percent. Additionally, according to a Ponemon Institute survey of 577 health care professionals, U.S. physicians and hospitals are in the digital dark ages when it comes to using the latest mobile devices and Internet services to deliver patient care. As a result, U.S. hospitals absorb an estimated $8.3 billion annually, as well as struggling with security and privacy concerns arising from the mainstreaming of social media at a time when federal rules allow for steep fines when it comes to violating patient privacy.
"People who think the ACA is going to be a revolutionary change in how we do things," says Hal Stern, CEO at Financial Health, "aren't looking at it correctly. Certain people we call a government are making political capital out of all this, and there's certainly some with great financial interests at play. But as long as we keep doing things the same way, we're going to have the same problems."
Medical Billing Mistakes
Hospitals in the U.S. leave approximately $125 billion on the table each year due to poor billing practices. Two of the most common factors contributing to a loss in profits are:
Billing Errors - It's estimated that up to 80 percent of medical bills contain errors. Insurance companies are very strict on correct medical billing and coding practices, and even the smallest mistake can cause an insurance company to reject a medical billing claim.
Failure to Keep Up With Billing Rules and Regulations - These rules are constantly changing, requiring physicians and administrators to spend time and money on continuing education, software, or staff training to stay current, having a direct effect on the cash flow and profits of a practice.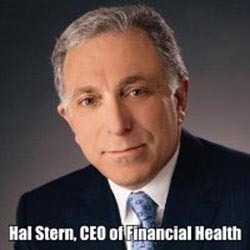 "The whirlwind of health care policy changes," says Stern, "complicated insurance claim procedures and blizzard of documents and information make very hard for them and for patients."
The increasingly complicated medical finance process has left healthcare providers with an inablity to establish a monthly cash flow. Outstanding medical bills mount and crucial Medicaid enrollment assistance becomes increasingly frustrating in the face of limited budgets and resources. As Stern has pointed out, even if and when the ACA is up and running, none of this will change due to the antiquated nature of the systems in place.
Eight Ways Outsourcing Can Help
In lieu of the fact that no one has been able to make any notable improvements to the system, outsourcing medical billing remains the one potential for hospitals and healthcare centers when it comes to recapturing lost revenue. The expense may seem prohibitive at first, but when everything is added up, it usually ends up being more beneficial all around. Here's why:
Most billing services charge on a percent-basis, meaning they will only charge a percentage of the revenue they are bringing in for your company. With this in mind, they're going to be a lot more diligent about faster collections and resubmitting claims. Your current employees don't have time to run through denied claims. A third-party professional is dedicated to this.
Employing a staff for billing purposes can get expensive. Hiring one new person means the costs of training, the employee's salary, benefits, and taxes, as well as compensation for turnover. Outside billing services eliminates these headaches by already having trained professionals.
Outsourced billing companies have more billing and coding expertise and necessary resources. For one lump sum, you can outsource services that might have been costly to handle internally.
Certified billing companies are compliant with the latest health care laws, like HIPAA and the Health Care Reform bill, ensuring that the laws are always being followed.
With a proactive, professional and efficient medical billing practice in place, hospitals can operate at top potential and eliminate costly errors that interfere with their ability to provide the best patient care.
Patients have less patience than ever and want to cut through the bureaucratic hurdles preventing them from securing insurance. It's vital for the industry to have in-depth knowledge and extensive experience in Medicaid eligibility verification.
Patients who aren't qualified for medicaid and have no insurance can benefit greatly from the wide variety of skills and alternatives that outsourced billing companies can often assist with.
Creating a collaborative and positive billing experience for patients results in a financially solid bottom line, predictable cash flow, and increased net revenue without sacrificing customer satisfaction and precious time, money, and resources.
The results of outsourcing include decreased patient frustration, a financially solid bottom line, predictable cash flow and increased net revenue without sacrificing precious time, money, and resources. That's a concept that hospitals and patients can certainly benefit from.
Popular in the Community