When your clothes have fallen apart, fallen out of style, or fallen from grace in the gospel word of Vogue -- you have two choices. You can either take them to the hipster thrift store and further let them be re-purposed for the sake of irony, or you can try to look at them as a canvas. See not what they are, but what they can be.
Upcycling isn't a new concept, but it offers so many new ideas. And whether the middle of winter has you feeling like a wet blanket, or you're looking for a refresh, giving some pieces of seasons old a little nip-tuck always does the trick. Check out 7 of my favorite ways to shake it up and show off your DIY skills ... *in style.*
1. Cut some out, add some in with this Pop of Neon Tee
Cutting your tees is the oldest trick in the upcycle book. Ever since the days of summer camp have restlessly creative spirits been snipping away at their bulk-ordered boxy cotton cages on a mission to bare their midriff and declare their must-be-heard individuality. This DIY Pop of Neon Tee sees your rebellious teenage spirit, and'll do you one better. Styling a deep V in the back, and fixing it with wide bands of colored ribbon give an upgrade to your torn-apart tee that elevates the look from adolescent angst to street style star.
2. Stick it to the man with this Patch Purse
Just as coloring books are eclipsing Kim Kardashian's "Selfie" as the most important addition to your coffee table, so too are their indoor recess comrades, the sticker books, making a late-in-the-game comeback. Patches, pins, and accouterments of the Lisa Frank variety have been exhibiting themselves boldly on denim jackets, but so rarely, and rarely so brilliantly, are they seen on an upcycled handbag.
3. Harness your creativity with this Body Harness
When an opportunity presents itself wherein you can complete an uber-chic and on-trend DIY and earn the underused compliment "strapping lass" in a way that is both figurative and literal -- there is no consideration here, you must take it. Retire your it's-2009-and-everyone-cool-has-one pleather jacket and upcycle it into an effortlessly attractive accessory. Taylor Swift once implied that harnesses are the sign of an adventurous spirit ... so what are you waiting for?
4. Get pattern on the brain with this Meander Pattern Hat
Because I picked up this hat at The Goodwill, I'll never know what adventures it went on before it came into my ownership. It could have traveled the Panama Canal, it could have belonged to Grace Kelly ... or Grace Kelly's manicurist! Or, likely, because the price tag and store name were still attached inside, it came from only a few miles away. But! With some painting, gluing, and careful ribbon selection, this hat will say arrivederci to the clearance bin and konichiwa to a new, stylish outlook.
5. Free yourself with this DIY Car Wash Skirt
Is it possible for legs to get claustrophobic? The seemingly eternal appeal of so-tight-you-might-not-be-able-to-procreate skinny jeans implies no such thing is possible, but yet, when I put on a midlength skirt, there it is again -- that suffocating feeling. With a swift 1-2 punch of some scissors and hot glue (a DIY-ers bread and butter) you can redesign the repressive structure of this skirt, and totally knock em out with your newly freed gams.
6. Make some elbow room in your closet with these Jeweled Elbow Patches
Sweaters, the sartorial equivalent of waffles and syrup in bed, are sometimes known to take the cozy a little too seriously and leave your outfit with a case of "Keeping Up with the Librarians." And while Frances McDormand-chic works for some gals, I prefer my sweaters to have a little spark. Enter the bejeweled elbow patch, a solution that honors the Franceses of the world, but also appeases my quota for sparkle and shine.
7. Embrace your messy side with this Paint Splatter Blazer

One of the most common culprits of discarded-too-soon clothing is an unfortunate spill. Whether it's nail polish, beet juice, or some unidentifiable black sludge, a stray splotch of color can derail your entire immaculately conceived concept of an outfit. Unless ... you let that spill become the first layer of your newly upcycled Jackson Pollack-worthy piece of wearable art.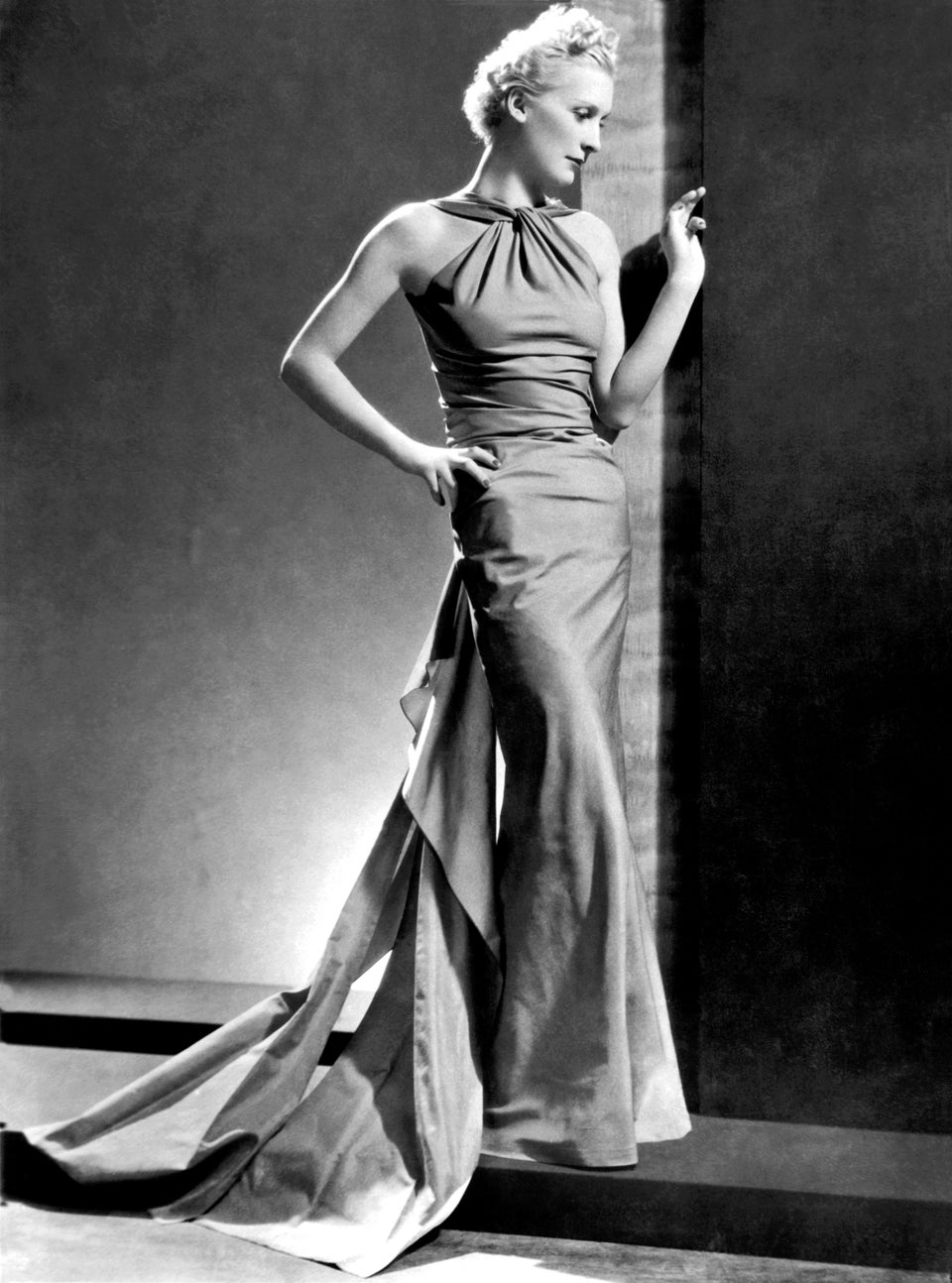 Paris Fashion Week Through The Years
Related