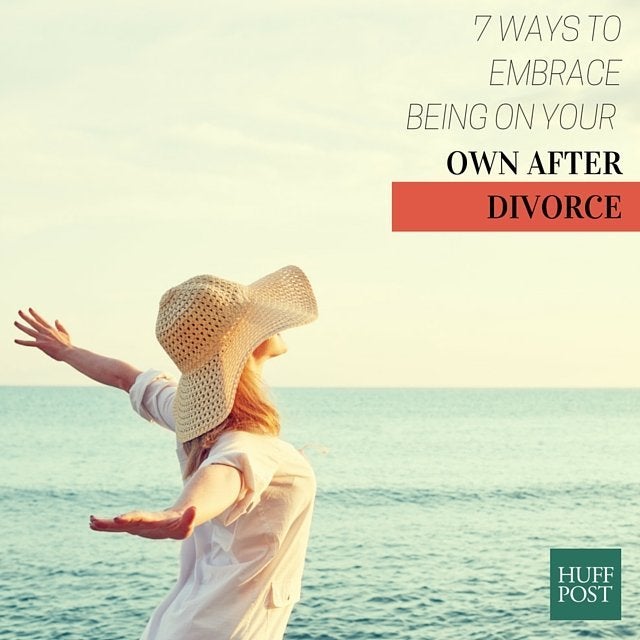 After splitting from a spouse, it can feel as if you've been stripped of your identity. So to help you adjust to being on your own again, we asked divorce coaches and divorcés to share their best advice for embracing the single life.
1. Define who you are outside of marriage.
For as long as you can remember, you've associated yourself with being part of a couple. "We can't go to the party" or "We're headed to a wedding this weekend." One of the most powerful things you can do to embrace your identity outside marriage is to practice making "I" statements, said Laura Miolla, a professional divorce coach who finalized her divorce two years ago.
"Shifting your perspective from 'we to I' after divorce is a challenging but necessary process for healing, growth and empowerment," she explained. "Take this time to reconnect with the person you used to be before you were married. Who was that person? And who are you now? What's different? What's the same? What do you love about yourself? What gives you joy? Use that information to choose who you are now and what you want moving forward."
2. Get healthy. (And note that "healthy" doesn't mean losing a ton of weight.)
Now more than ever you need to prioritize your mental and physical well-being -- but recognize that getting healthy doesn't simply mean dropping a few dress sizes, said A.S. Chung, a writer who divorced in 2013.
"Don't over do it. While I enjoyed being able to get into super skinny jeans and had enough confidence to finally get into that Herve Leger dress that had been staring at me from my wardrobe for quite some time, I looked unhealthy and gaunt," said Chung, who was married for seven years. "It was due to my loss of appetite and sleep deprivation. Eventually, I decided that if there was anything I could control about myself it was my health. I began to box, I squeezed every ounce of unhappiness out onto unforgiving boot camps and calmed my busy mind at yoga."
3. Make a post-divorce bucket list.
Maybe you've always wanted to zip line but your ex was afraid of heights. Maybe you've long harbored dreams of starting a YouTube cooking channel but never had the time or the confidence. Use your divorce as a catalyst to get it done, said Debbie Martinez, a mindful life coach who specializes in divorce.
"Start making plans for things you've always wanted to do and start checking some of those off," she said. "Set completion dates, do research and get excited. And make sure the items on your list are all you-focused. Sure, you might have on there some fabulous trip you want to take with the kids but most of it should be about the new you."
4. Make like Stella and get your groove back.
You don't necessarily have to sign up for that pole dancing class at the gym or download Tinder with a quickness, but reconnecting with your sensual side can be a very good thing after divorce, said Martinez.
"For all your married years, you've known yourself as a wife, mother, daughter, coworker, and friend but over time, you may have lost the sense of what it actually feels like to be a woman or a man," said Martinez. "Reconnect with that part of yourself that's been on hiatus: Change your wardrobe, do things that make you feel sexy (I personally signed up for a burlesque workshop), tap into the little child in you by doing fun things (adult kickball or horseback riding, for instance) because that gives you a freeing feeling and that feeling is sexy."
5. Take comfort in friends and family who really care about you.
Divorce has a way of showing you who your true friends are -- embrace those people and try not to worry about those who don't show up, advised Miolla.
"Divorce is a little like a death: The people around you will react in different ways," Miolla said. "Your closest relationships will become closer as your best friends and family try to protect and help you -- while others will distance themselves. You know who your champions are now. So focus your time and energy on them. Don't invest in people that won't invest in you. Be with the people who love and cherish you."
6. Take that old hobby you used to love off the back-burner.
Remember all those old hobbies and interests you used to enjoy when you were single? Revisit them, said divorce coach Emma Heptonstall.
"I'm not talking a night out with friends (although you might have given those up too!), I'm talking about a passion, a hobby that was all yours," she said. "Look back at what you enjoyed and consider revisiting that passion. It will help you reconnect with the 'you' you were before your relationship."
Most of us don't have the money (especially after divorce) to travel the world a la Eat, Pray, Love. But traveling and experiencing new things really doesn't have to break the bank, Chung said.
"Travel doesn't necessarily have to involve long haul flights and expensive ventures," she said. "It's about exploring destinations you have never been before and opening up your senses to history, culture, people and languages -- and it will take you away from an environment that is stale or is a constant a reminder of what it once was! Travel taught me to stop, observe, inhale the surroundings and slow down and those newfound ebbs and flows have transcended into my daily life."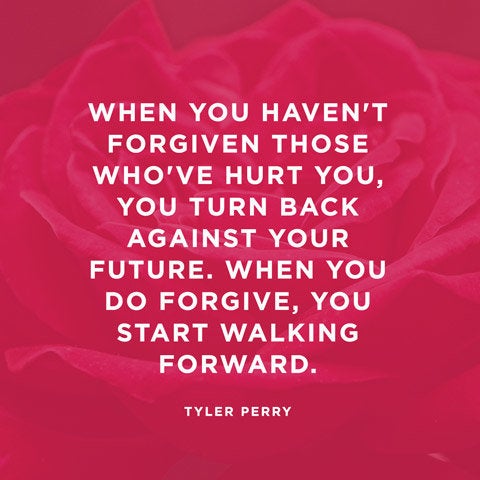 Quotes About Moving On
Related