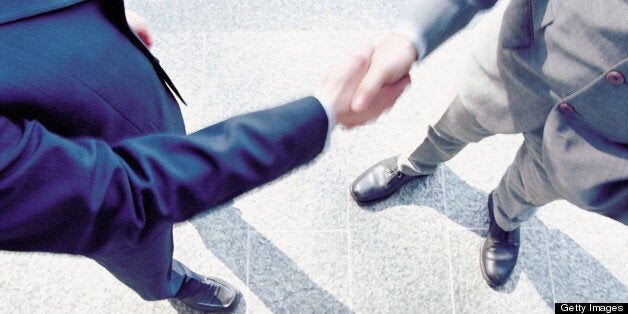 With today's skills gap, you may find yourself struggling to find the candidates you need for particular positions. Filling these skilled openings may require more work than a typical position would, but it doesn't have to be costly.
Check out what several experts had to say about how to find talent for hard-to-fill jobs:
Use Video Interviews To Connect With Talent Faster
"When it comes to finding the right talent for a hard-to-fill position, the video interview might just be the answer. By utilizing the power of one-way video interviews, employers can watch candidates answer written questions on video. This can help employers focus in on only the best candidates, without wasting time on those all wrong for the job." -- Josh Tolan, Spark Hire
A Good Story Can Equate to a Great Employee
"When employers are looking for the right employee, it's important to find out the stories of applicants. Personal stories help shape who candidates are as individuals and how they'd be as employees. Check out their social networking sites, read recommendations, and don't forget to find out about their personal and professional pasts during job interviews. This can help employers gauge what kind of worker a candidate will be." -- Alan Carniol, Interview Success Formula
Build Your Employer Brand Through An Online Talent Community
Employers should consider focusing on their online branding efforts. Choose a specific social media platform or channel to showcase your employer brand, while also developing a strong talent community. Within this hub, you can showcase your company culture and post internship and job listings, relevant industry news, and information -- all while creating an active forum for conversation between potential candidates, current employees, and even the CEO. -- Nathan Parcells, InternMatch
Cultivate The Talent You Want
"Rather than just throw your hands up and blame the "skills gap," look to hire people with a similar skill set that you can train. Looking for a seasoned sales pro? Try a restaurant hostess or customer service rep who are great at adapting to various situations, and help guide them. Looking for something more specialized? Look to hire a freelancer, who can oftentimes work remotely, and provide talent on a specific project." -- Lynn Dixon, Hourly.com
Utilize Industry Trade Associations & Employees As Resources
"Target industry-specific trade associations, but don't forget that most have regional and local levels as well as their national one. Also, ask your employees who they think they want to work with-they know the industry leaders better than anyone else; they may also work with current partners who are within the same industry and may be looking to make a move." -- Brandis Davis, Management Analyst, City of San Antonio
Expand the Talent Search Beyond the Hard-to-Fill Skill Set
"Sometimes positions are hard to fill because the hiring manager is looking for a very niche skill set. This makes for a very limited candidate pool. If the hiring manager is open to looking at candidates that have some of the desired skills but are trainable in other areas, the talent pool greatly expands." -- Jon Chadiha, Senior Recruiter, Gild
Find and Engage in Niche Online Communities
"One of the most tremendous aspects of the Web is that people with all sorts of interests are able to find and connect with like-mind people. Companies should seek out the niche online communities where these people gather, and seek to attract candidates that meet a specific profile." -- Jason Pinto, Director of Marketing, CBG Benefits
What do you think? How else can employers find talent for important openings?
Calling all HuffPost superfans!
Sign up for membership to become a founding member and help shape HuffPost's next chapter