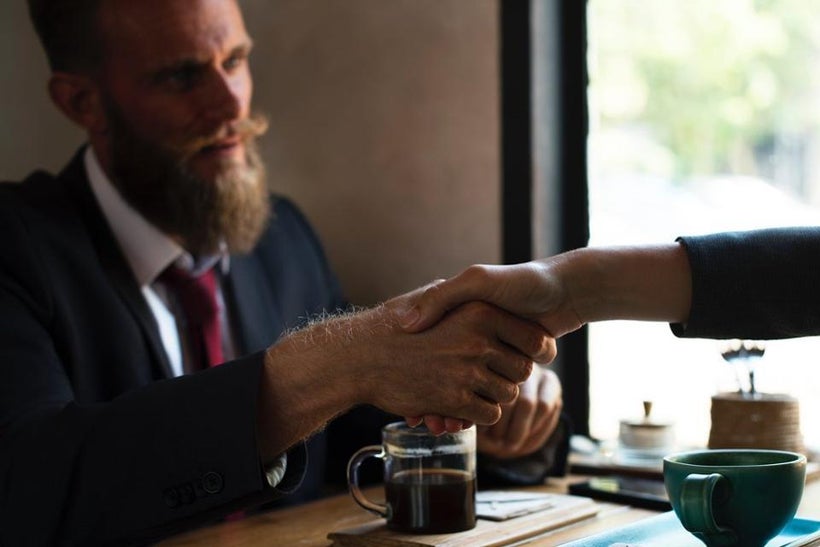 If you're wondering how the leaders of the biggest companies in the world managed to create massive success make no mistake. They had amazing cofounders to help them. Apple, Google, Twitter and Microsoft are some of the best examples.
Starting a business on your own can be extremely overwhelming and challenging. Entrepreneurship is a constant emotional roller coaster and having someone to support you when the going gets tough can be a lifesaver.
"If you want to go fast, go alone. If you want to go far, go together." — African Proverb
If you are ready to stepside your ego and share the spotlight in order to grow your startup, find a cofounder. Here are 10 ways to do it.
Never stop learning
A very important thing in your life is to never stop learning. It can open way more new paths than you can imagine. By learning, you will discover new strategies to build and grow your business, expand your knowledge and become an expert. By attending conferences, you might meet your new partner and that book you've read about surfing might become a vital icebreaker.
Put yourself out there
Staying at home and staring at your computer screen just won't do the job. Okay, it might, but there's a way bigger probability to find a cofounder for your business by going outside, attending events that are related to your business sphere and meeting new people. Attend more events, meetups and workshops, big and small.
Work with social media
It is hard to imagine a business nowadays that isn't online. The internet has the highest reachability and the largest buying power that is growing each day. Find social media channels that suit your business or your personal brand. Work with your product but don't forget to share your work process to establish yourself as advertise yourself as a specialist, doer and a thinker. This way you'll have a bigger chance to be noticed by potential confounders.
Learn your strengths and weaknesses in the field
If you have made the decision to start your business and started looking for a cofounder, you either have a billion dollar idea or you are an expert in your field. If you are the expert, you most likely know your strengths you have in the market. If not, make sure to discover and highlight your strengths and weaknesses when seeking a cofounder.
Describe what kind of person your cofounder should be
It is harder to find someone when you do not know what you are looking for. Grab a piece of paper and write down the exact traits and strengths you would like your cofounder to possess. After doing so, remember, that you won't be the only one who's choosing their cofounder, remember to emphasize your strengths and benefits you can bring to the table.
Grow your network
Networking is much stronger and important these days that you might think. By networking, I mean meeting new people, attending business breakfasts, looking for recommendations and creating them. This way, it will be easier for you to discover people that are interested in similar business ideas or work in a field that brings useful benefits for your business. This will also help you find your first clients.
Use matching platforms
Another great alternative to finding a cofounder is to use online matchmaking platforms designed for entrepreneurs.
Founder2be – At Founder2be you can easily find designers, developers, marketers and much more.
Founderdating – Engage in discussion forums and certification programs. Connect with world-class entrepreneurs and visionaries to grow your business.
CoFoundersLab – CoFoundersLab is a platform and a great place to communicate with entrepreneurs that have similar ideas and goals to yours. Message, meet and start working with your future-to-be cofounder straight away.
Originally published at forbes.com on May 31, 2017.
Calling all HuffPost superfans!
Sign up for membership to become a founding member and help shape HuffPost's next chapter
This post was published on the now-closed HuffPost Contributor platform. Contributors control their own work and posted freely to our site. If you need to flag this entry as abusive,
send us an email
.