Redesigning your website? Don't just make changes for the sake of newness. Here's how to find out what your users' pain points are so you can tailor your website accordingly.
A. Approach People and Ask Them for Help

We've gotten great feedback just from going into coffee shops and offering people free product in exchange for them spending five minutes clicking around on our website. - Lisa Curtis, Kuli Kuli
A. Watch New Employees Visit the Site


This is important: When I hire a new employee, I usually ask them to look through my site and navigate it. If they have trouble navigating it or struggle to find information, I can assume many new clients will do the same. - Ajmal Saleem, Private Tutoring Houston
A. Use Data Analysis


When optimizing our company's website, we prioritize projects based on areas that underperform versus other areas. We can benchmark this performance with tools such as Google Analytics and MOZ Grading which give us tangible performance metrics that we can compare against our internal goals and competitors. Data and diligence drive all of our optimizations -- even our artistic direction. -Justin Moodley, LASANAN
A. Perform SEO Research, Analytics Analysis and Conversion Rate Optimization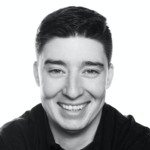 As an SEO agency, we perform significant research to understand how and for what our target audience is searching, and then create a strategy to build the site structure and individual page content to match those needs. Analytics data shows which pages and content are performing well, and conversion rate optimization helps refine the on-site process of converting users into real customers. -Christopher Rodgers, Colorado SEO Pros
A. Ask for Feedback -- Hire an SEO Company

We are currently doing this now, and I have emailed 50 or so people from all over the U.S. and asked them forfeedback. We have also hired an SEO company. I'll do a bit of research myself along the way, but the feedback from my 50 contacts and ultimately what the SEO company says will prevail because they are the experts. - Ben Walker, Transcription Outsourcing, LLC
A. Give Clear Calls-to-Action


The biggest mistake we see our clients make is not giving a call-to-action to allow a visitor to their site to engage in some way. As simple as "sign up for our mailing list to receive tips, insights, coupons..." or whatever your offering is, it's a great place to start. The clearer you make your call-to-action, the greater the opportunity for a transaction along with key data points from users. - Nick Francis, The Franchise Group
A. Conduct Surveys


If you feel your website is underperforming, a good way to gain valuable qualitative insights would be to poll or survey your current customers -- what do they feel to be the best and worst areas of the site? User experience shouldn't be for designers and creatives, but for our customers' ease of use. Ask them. They'll tell you. - Steven Picanza, Latin & Code
These answers are provided by members of FounderSociety, an invitation-only organization comprised of ambitious startup founders and business owners.
Related
Popular in the Community