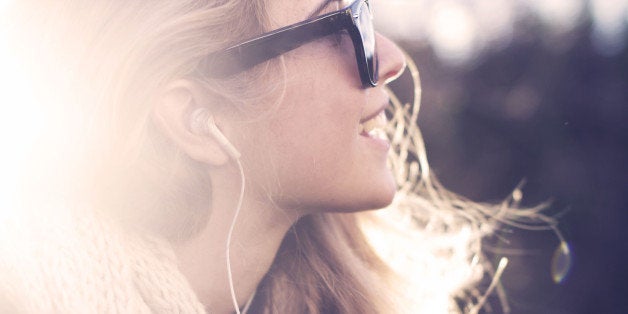 With the new year upon us, it's hard not to pick up on the contagious positive energy of making powerful life-changing intentions. New year, new you, right? Perhaps that means: losing weight, getting organized, spending less, saving more, feeling healthy, learning something new, or maybe even helping others, all of which top the list of the most common goals going into the start of a new calendar year. Unfortunately, New Year's resolutions are notorious for their short-lived journey here on earth. In fact, a study by Stanton University showed that just 8 percent of New Year's goals ever see themselves into fruition. Moreso, this same study shows that only 25 percent of these goals set will even make it past the first week of the year. Ouch! Now, those are depressing statistic.
Goal-setting can actually be immensely powerful as our beautiful intentions become expressed letting our desires be known to the Universe. But, as the saying goes, "A goal without a plan is just a dream." Those who succeed in turning their vision into reality go much further. While intention is a powerful first step, it demands additional action steps to actually bring the vision to life.
As an entrepreneur who has spent many new years at the goal-setting table, and who has more recently been the facilitator of helping others bring their own dreams to fruition as a coach and mentor, I've seen and experienced first-hand what works and what doesn't in the world of making dreams happen. And, hence, here are my top seven ways to beat the statistics and make 2015 your year to shine!
Set goals with soul. My own personal belief is that the reason so many New Year's resolutions become failures is because a lot of people are just making them because they're "supposed" to. It's like saying, "Okay, another new year is upon us, I guess I should throw some goals out there." But, you're not going to get very far with that mindset. Instead, dive in a little deeper and get into the "why" behind the "what." So, instead of saying "I want to lose weight," which is kind of lacking in the soul department, how about really digging in and saying, "I want to lose weight because I'm tired of feeling like crap. And, I want to be alive and healthy to see my children graduate high school and to see my grandchildren be born, etc." Or, maybe your goals in financial in nature. Making more money is just scratching the surface of things, but dig in deeper and consider what that financial freedom would feel like for you? Maybe you want to provide a certain life for your children or start a foundation that gives back to a cause that is super important to you. Now, that has some grit to it as it digs deeper into the heart and touches on emotion which equals staying power.
Hash out the details. Beyond writing the goal down, it's important to get into the actual strategy of achieving them. Imagine finally reaching the finish line and consider all of the steps that would have needed to be taken to get there. If we were to use the weight loss goal again as an example (it is one of the most popular new year's goal, after all), we could agree that eating well and exercising are necessary to achieve that particular goal. However, the fine details of what that actually looks like can vary greatly from person to person. An individual strategy would need to get into the specific dates and times workouts would take place and what other commitments might need to be juggled to make it happen. The strategy would also address everything else from what types of food to incorporate into the meal planning, to when to do the shopping, and what days to actually do the cooking. Hashing out these details and then syncing them into your daily life by actually scheduling them on your calendar will make a night and day difference between goals that are soon forgotten and your wildest dreams actually coming true. This same line of thinking can be used for business, relationship, spiritual, and any other type of goals your heart desires.
Tell the world (or at least anybody that will listen). The more we talk about our goals and dreams, they more real they feel and the better the chances of them coming to life. Express them not only in your own dream journals, but to friends and family, on social media, and within your networking groups, this is both the power of intention and law of attraction in action. What we focus on, grows. So, don't keep your dreams in the dark. Bring them into the light and keep them there instead of letting them fade away back into the shadows. Water and nurture them like the beautiful little seeds that they are and help give them every chance to grow. And, while you're shouting from the rooftops, don't be afraid to also ask for help, guidance and support along the way. The more two way conversations you have around your desires, the more supported you will feel and the more they will manifest.
Build in some accountability. Human beings are wired for connection. Therefore, having some sort of built-in accountability works so much better than trying to go at it alone. When we partner up, hire a coach, or join a group of like-minded folks, we substantially increase our chances of making things happen. Having a network in place to share ideas with, be supported by, and be held accountable to gives us the courage and inspiration to carry on and the motivation to actually get done what we said we would. (Nobody wants to report to their accountability partners that they haven't gotten anything done, right?) Whether you get friends and family to help keep tabs on your progress or join a professional group of some sort, having a team to be accountable to is an invaluable gift to help you keep up with your goals.
Be flexible and easy, like a tree that bends and sways with the wind. A mentor of mine once gave a beautiful analogy that I will never forget She said to hold on to your vision ever so gently, like a baby chick. Imagine holding this soft, fuzzy, sweet and delicate little creature in your hand. You want to do so gently and with love. What would happen to that adorable little chick if you squeezed too tightly? Not a pretty picture. So, why is it that we often squeeze the life right out of our own dreams? We tend to hold on to our vision too tightly. In our own minds, we want things to play out in an exact and precise way, but reality is this rarely happens. Instead, we must remember that we are powerful co-creators in the Universe (emphasis on the "co"). Sometimes life has other plans in mind. We need to learn to go with the flow and be willing to re-write the vision as life and circumstances change for us. Being open to the synchronicity in your life and taking subtle guidance from the Universe plays a powerful part in bringing your dreams to life.
De-Clutter. Energy is a powerful thing that exists everywhere and in everything. Did you know the flow of energy can be blocked when our lives are cluttered? This could be in the form of a literal state (e.g., a messy house or desk), or perhaps in a more abstract form such as messy financials or relationships. Or, maybe we are just holding on to some past junk that is making it difficult to move forward. No matter how much vision-writing, goal-setting, and accountability we have in place, if our lives are in messy shambles, we must do some spring cleaning before we can truly tap into our infinite potential. Think about some ways you can clean up your own energy space. In what areas of your life can you de-clutter and organize? What are some loose ends that can be tied up? Where are you feeling "messy" and/or incomplete. Clean up, organize, let go, feel light, and allow energy to flow positively and freely.
Listen to your soul. Deep in our hearts and soul, there is a seed planted. It's our passion and life purpose gently trying to manifest itself in all that we do. It is up to each of us to in tune to this divine truth. Connecting with our soul is a mission all in of itself. It takes a combination of going within, experiencing stillness, cultivating mindfulness, and connecting with the signs from the Universe as they play out around us. Once we get a glimpse of this, we must tune out anyone or anything that tries to sway us away. Being true to ourselves in a world that is constantly trying to change us is one of the most difficult challenges any of us will face in our lifetime. So, once we start to get those glimpses into what lights us up, what we're here for, how we want to feel and to BE in this world, we must guard them carefully and not let the rest of the world take these truths away.
When you put these tips into action, you will surely beat the odds and be one of those 8 percent-ers. Heck, together, we can change that stat into one much brighter. Now, go out there and shine, baby! Wishing you love, light, and much prosperity in 2015 and beyond.
(Dawn Gluskin is author of forthcoming Type-A Zen, founder of Zen Rebel, and former CEO of a 7-figure tech company that left her feeling a bit stressed out & like she was living somebody else's dream before diving deeply into her own truth. She is now hosting Shine, a 6 month mastermind starting in 2015 with limited spots available for those who want to beat the odds and bring their vision to life. For more inspiration, follow on Facebook & Instagram.)