I recently went Behind the Brand with Cadillac CMO, Uwe Ellinghaus to learn the secrets of how this legacy brand plans to stand out in a herd of German luxury automobiles. "Cadillac has many challenges but awareness is not one of them," said Ellinghaus. The problem is convincing people to give this more than 100-year-old brand another look in a market dominated by BMW, Audi and Mercedes-Benz that currently enjoys 85 percent market share.
Ellinghaus should know, he's the former CMO at BMW and German national who is largely credited with making a certain brand "The ultimate driving machine." What's Ellinghaus' approach for Cadillac? In two words, it's daring and unconventional...
Here are seven ways any marketer can make their brand stand out:
1. Playing it safe is the riskiest thing you can do.
I cringe everytime I hear a brand manager explain, "We've been doing it this way forever..." Well, how's that working for you? If you're trying to break through in a crowded, competitive field you need to take some calculated risks. Playing it safe is not going to get done. But careless impulsive actions are not the answer. This is about stepping outside your comfort zone with a smart strategy and going for it.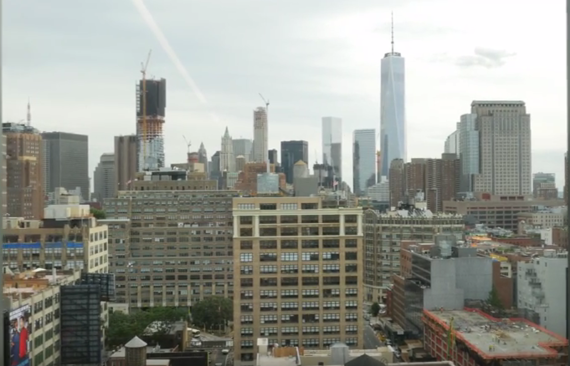 2. Change the rules, playing field or game.
Not getting the traction with your target audience? Maybe you need to take your game to a different field and play. It's also possible that you need to play an entirely new game. Industry "rules" were made by people who started from scratch. They weren't any smarter or blessed with more budget than you. In a very controversial move, Ellinghaus and team Cadillac left Detroit to put down new roots in SoHo, New York. They are hoping that by embedding their brand in the culture-rich epicenter of NYC, they will acheive a dramatic shift in culture and style to attract new buyers who share their vision of daring greatly.
3. Double down on your strengths.
Ellinghaus said wisely, "We are not going out-German the Germans." The Cadillac brand is doubling down on delivering American luxury which is casual without compromising quality. The restaurant scene in NYC is a great example of this trend. You can find amazing food that's also casual and prepared quickly all around New York. Ellinghaus belives that at some point consumers will become tired of driving what their father and grandfather have driven all these years and opt for something fresh.
4. Don't listen to the critic.
In Roosevelt's famous "Man in the Arena" speech, now an anthem for entrepreneurs, the first line reads, "It is not the critic who counts; not the man who points out how the strong man stumbles, or where the doer of deeds could have done them better. The credit belongs to the man who is actually in the arena..." Constructive feedback is important but leave the trolls alone.
Author Seth Godin once challenged me, "When's the last time you did something for the first time?" It really made me think. Trying new things can be scary especially if you don't have much money or your neck is on the line. We don't want to look foolish or attract critisim when we fail. But failing is part of the process on the road to success. You must experiment to make your discovery.
Ellinghaus recently partnered with NY Fashion week and teamed up with up-in-coming designers. Embedding the brand with non-endemics is helping to break the stereotypes and create new relationships where his savvy, stylish luxury brand buyers hang out.
As a huge futbol fan the idea of being unpredictable really makes sense for business. The best players are creative and keep the competition guessing. Predicability might work well for the stock market or Pharma industry but dynamic products have the opportunity to surprise and delight consumers on a regular basis.
What did I leave out? Post a comment below or tweet me @BryanElliott and I promise to reply! You can also watch more episodes of Behind the Brand here: http://bit.ly/GetBehindtheBrand