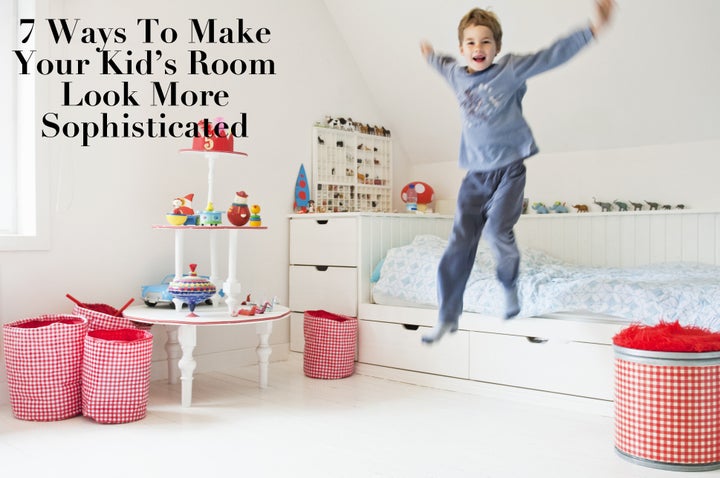 So you have a kid, or a couple of kids, and you want to make sure their rooms don't look like the Disney Store threw up on them. Well, not to worry, because we've got you covered.
Creating a kid-friendly space that is both functional and chic isn't an oxymoron. To help get you on your way, we've outlined seven tips to help you turn a child's room into a place you both love.
1. A bunk bed and a ladder are always a hit with kids, but there is no need to make them look kitschy. A rope ladder provides function without sacrificing style.
2. Pick a color scheme and stick with it. If you limit yourself to certain hues, your space will look more pulled together.
3. An easy way to make a kid's room feel more grown up is to stick to neutral colors. You can still have fun in black and white.
4. A teepee is a cute spot to hide away clutter (and it looks very cool).
5. If you want to add playful wallpaper, only apply it to one wall. The accent wall will make the space look adorable without overloading the senses.
6. If you do want to go with bright colors and lots of pattern, keep the clutter to a minimum by making sure you have enough storage space.
7. There is no reason you can't include some design elements you like into your kid's bedroom. If you love furniture with contrasting wood details, incorporate it in your kid's room, too.