Although you haven't found it yet, in your mind, it's perfect! Open floor plan, granite countertops, a walk-in closet ... the works!
Not to burst your bubble, but let's take a step back. You are buying your very first home. It may be great, but chances are it won't be your dream home. In fact, you may be one or two more home purchases and moves away from your "dream home." And that's okay. The key to finding the right first home purchase for you is striking the right balance of a home that comes as close to your dream home requirements as possible, but still stays within your budget.
Starter Home
The term "starter home" exists for a reason. At the height of the housing market craziness, and right before the bubble burst, many first-time home buyers jumped over the starter home and into a bonafide dream home. Now, we are all painfully aware of how that all turned out. You have to accept that your first house is probably not going to be the one you'll live in for the rest of your life. That's okay! And the thought of what lies ahead should be exciting! When you think about the fact that your future holds salary increases and smart savings plans, the opportunity to move up becomes more real. When you're ready to jump up to a larger, dreamier home, this first home can provide you with the funds for that purchase.
House to Condo
Yes, you are going to need to narrow down your search at some point, but as you begin to play with the choices, keep an open mind. You may be thinking about a house, but there might be a great condo with a cool balcony, a stunning view, and great amenities that could be just as dreamy. For your budget, a condo or even townhouse might get you closer to your dreams than a single family home.
Older vs New Construction
According to a recent Trulia trends report,
."New" means new construction, or homes purchased in pre-construction while "existing" means a house someone else has lived in. In many parts of the country, especially the East, Northeast and South, many of these "existing" homes are homes built anywhere from the 1920s - 1970s. For the same price, 2 in 5 of Americans (41%) strongly prefer to buy a newly-built home over an existing home. However, most new construction homes could cost you up to 20% more than a comparable older house. Buying an older home could add up to big savings and allow you to get a bigger piece of the "dream" than a brand new one.
The Fixer
I am a huge proponent of buying a home that you can add value to, rather than paying the bigger price tag to someone else who had the work done for you. Offsetting a big price tag with some sweat equity is a very smart move. In addition, you can get much more home for your dollar, and have the option to fix up and improve it as time goes on and as you have the available cash to fund the renovations. Plus, all that original older architectural detail that comes with many fixer-uppers is a dream in the making.
Balancing Dreams and Location
You now are pretty clear about how much you can afford and the price range you need to consider. Now comes the major tug-of-war between where you want to live and what you can actually afford. Sure, we all want to live in the swankiest part of town. But your budget may not support that choice. Be prepared for this "price vs. location" battle. I warn you, it could get ugly. You can live in a slightly less desirable neighborhood, but you can't live in a house you can't afford!
Transitional Neighborhood
Buying in a transitional neighborhood for your first house allows you to get into the market relatively cheaply and build some equity. It may not be your dream 'hood, or the seaside beach community you want to retire to, but clearly, it's not going to be your ultimate dream home. If you can
, you have secured yourself lots of potential wealth building. The neighborhood may be a little rough around the edges now, but if you have gauged its transition potential correctly, in three or five years you may be sitting in the middle of a hot new trendy area, where home prices have risen substantially!
Knowing The Must-Haves vs. Should-Haves
What makes something about a house a "must-have" and another element a "should-have?" Well, the must-have is essential in your new home. For example: "We now have a newborn baby, so we must have a two-bedroom house." However, a should-have is not essential and it may get nixed out of the mix if price becomes an issue. For example: "We should have a three-bedroom house. That way we can save one room for guests or for a home office." That third bedroom is not a must-have and you could or may have to live without it to get into a house you can afford. Square footage is also a must-have. For a first-time home buyer, 1,600 square feet could be a realistic minimum must-have, whereas 2,300 square feet is a should-have. A nice, clean, functional kitchen is a must-have, but a gourmet kitchen with double ovens and Viking stainless steel appliances is sadly just a should-have.
Knowing your dream house must-haves vs. should-haves really helps you prioritize, because on the ultimate hunt for your dream home -- compromises are going to have to be made.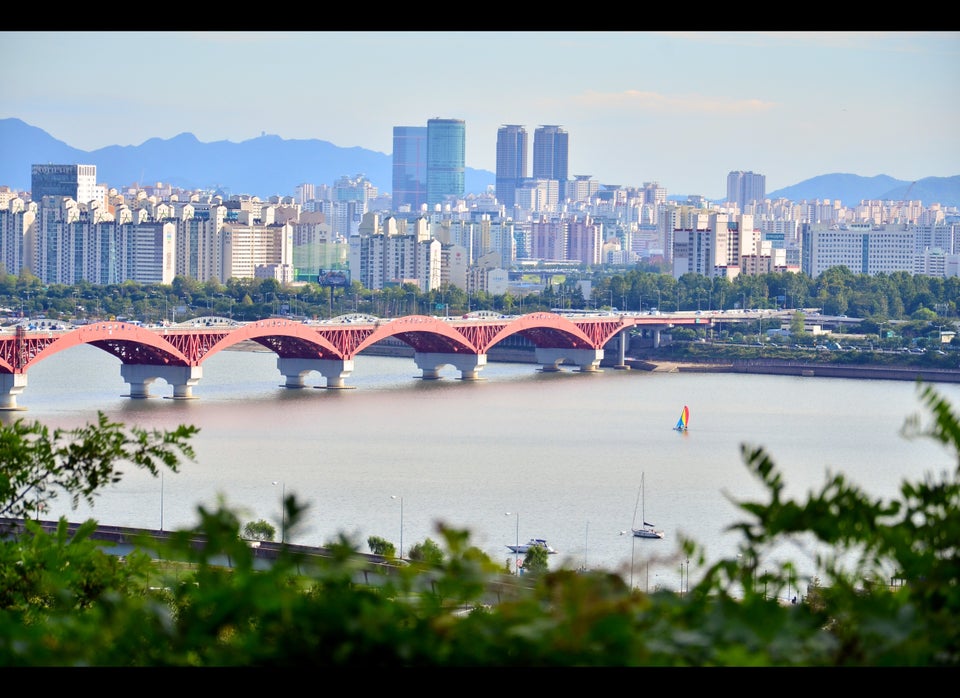 10 Hottest Housing Markets In The World
Related