Blogs are still a very effective marketing platform. And will remain so for the foreseeable future. But, as comedian Jerry Seinfeld quips, "Most writers run out of ideas before they run out of blogs!"
As a marketer, are you having that problem? Is there not enough blog at the end of the month, so that your content seems strained, stretched and insubstantial?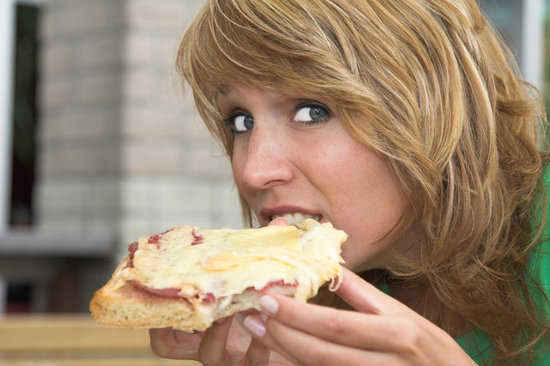 Image Credit: OnSugar
Here are ten quick ways to kick start your blog content and make it effective again:
1. Stop writing about yourself
Jeremy Peters teaches creative writing at Minot State University. He advises, "While you should always write about what you know, that doesn't mean it has to be about YOU. Readers quickly lose interest in you and your thoughts unless you're Leo Tolstoy or Dave Barry. Writing about other people is a simple and very effective way to keep your readers reading."
2. Start writing about yourself
On the other hand, says Andrew Tarvin, a motivational business speaker, "Make your blog personal without being intimate; people love to think they're peering inside your head and digging out thoughts and ideas that agree with their own."
3. Create an Idea Library
At IGWildfire, an Instagram promotion service founded by Ephraim Tinoco, having a library of ideas ready to choose from saves him tremendous amounts of time. He claims, "If you set aside just ten minutes each working day to locate, index and file ideas for future blog or Instagram posts you'll have enough engaging material within a month to last you for a year. Don't count on remembering good ideas in your head -- they must be physically filed away someplace for you to access immediately when a deadline looms."
4. Heed the headline
Dr. Merlin R. Mann is a professor at the Columbia School of Journalism. He always starts out his lecture on headlines this way, "Headlines must be accurate: in fact, in implication, in spelling, in grammar. When readers see errors, they assume a similar rate of error will continue. They must decide whether it is worth their time to read a story that may start with a 20 percent error rate in the headline (e.g., one error in five words). Be alert for headlines that have unintended meanings. For example, from the Vancouver Sun: "Passing Wind Strands BC Ferry Passengers."
5. Steal your ideas
Not the actual content, of course, but as professional blogger John O'Nolan of Ghost writes in a recent post, "One of the best ways to come up with ideas for your own blog is to consistently expose yourself to blogs which you want to emulate. Use a feed reader (we like Feedly) to subscribe to your favourite blogs and check in once a day to see what's been published. Don't be afraid to steal ideas which are clearly working for other people."
6. Ask for, and consider seriously, feedback from readers
You'll always get feedback from your boss and coworkers, but can your readers easily comment on your content? You should invite them to do so. As H.L. Mencken cynically put it, "The public may not know much, but they know what they want." When a concept goes over big with your readers, take the time to analyze why and what you can do to exploit that positive energy in future blogs.
7. Don't forget to newsjack
Trending news comes and goes quickly, but if you're a quick and facile blogger you can jump on the bandwagon with a reference, a quote or an extrapolation. And get the trending subject or person's name into your blog headline if at all possible.
REAL LIFE. REAL NEWS. REAL VOICES.
Help us tell more of the stories that matter from voices that too often remain unheard.