New homes are all about new beginnings, so no matter what kind of vibe the previous owners had, when I move into a new home, I like to start fresh. Here's how I bid adieu to the old vibe and bring new (and good!) energy into a new home.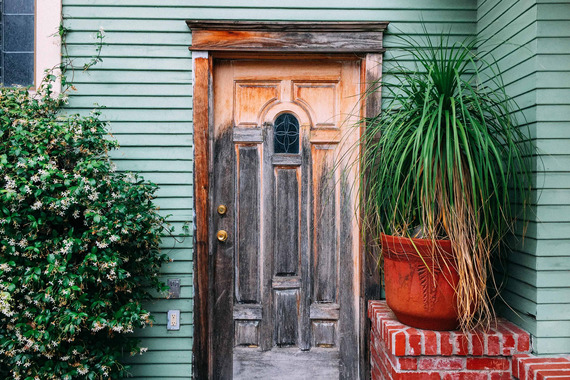 1. Enliven your space (and improve your air) with plants
Now that you've got money tree plants at your front door, let's go ahead and add plants to the inside of the home.
Try adding a lucky bamboo plant -- they are said to attract auspicious Chi energy. Let's also throw a rubber plant in the mix, which, according to a study conducted by NASA, is a top houseplant for removing air pollutants.
For extra credit: Give your plants a spritz of water every couple of days -- it'll keep 'em happy.
It's amazing what a little clarity can do to help define (and keep up with!) the happy vibes. Before moving all of your belongings into the home, spend some time sitting in each room and set your intentions for each space.
Think about the kind of energies you want to bring in and the kinds of experiences you want to have there. Feel the pure potential that moving into a new space can generate in your life.
For extra credit: Turn your intentions into affirmations. As you're moving in, repeat your intentions in each room to help fill the space with positive purpose.
3. Use the power of color
Interested in a strong entrance to the home? Try black (or a deep charcoal) to generate a strong energy. Want to add cheerful energy to your living room? Try yellow. Want to usher joy and excitement into the bedroom? Try red (but use it in small doses as it's a very powerful color). Want to invite freshness and vitality to your kitchen? Try mixing different shades of green.
For more tips on settling in to your new home, check out the full story on Trulia's blog.