What is one creative way that businesses can use a call center to improve customer happiness?
The following answers are provided by the Young Entrepreneur Council (YEC) is an invite-only organization comprised of the world's most promising young entrepreneurs. In partnership with Citi, YEC recently launched StartupCollective, a free virtual mentorship program that helps millions of entrepreneurs start and grow businesses.
A. Be Available

Customers enjoy being able to talk to a real human when they need help. A call center set up for 24-hour assistance can do a lot to improve your relationship with customers.
- Matt Ehrlichman, Porch
A. Chat Online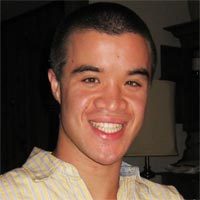 Amazon has seen success with its Mayday option for the Kindle Fire, and other businesses should follow suit.
- Andrew Schrage, Money Crashers Personal Finance
A. Offer Discounts for Holding

It's inexcusable to let a customer wait on hold for too long. Punish your company for doing so by applying an audio recording that offers waiting customers a discount or a free product after a certain amount of time elapses. This is not only a good way to stimulate your customer service team to resolve issues quickly, but is also a way to alleviate those harmful customer frustrations.
- Logan Lenz, Endagon
A. Throw Out the Script
The call center shouldn't just improve customer happiness; it should create that happiness. Your phone reps can turn a passive client into a fanatic before a service is ever rendered -- if you let them. Invest in talented reps who fit your brand's culture, and let them spread excitement by giving them the freedom to go off script. Then, the standard sales points become moot.
- Nick Friedman, College Hunks Hauling Junk
A. Check In

We usually call our clients just to see how they're doing. We will have a file on them outlining their history with us, all their social media footprints and the messages we've exchanged, so we have a pretty good idea of what they're about. We call them up, ask them how they're doing and see if there is anything we can do to help. It's been a great program!
- Liam Martin, Staff.com
A. Offer Direct Extensions

Once a customer has called in, have the customer service representatives offer their direct extensions, so customers can reach them specifically in the future. I personally always appreciate when customer service representatives offer this.
- Brooke Bergman, Allied Business Network Inc.
A. Answer Phone Calls

It's simple: Always have a capable human pick up the phone immediately. Sending people through an audio maze of robot interactions will never improve a customer's happiness. Hospitality should be very important to anyone who claims to care about his or her customers.
- Michael Seiman, CPXi
REAL LIFE. REAL NEWS. REAL VOICES.
Help us tell more of the stories that matter from voices that too often remain unheard.